National Football League
National Football League
In KC, it's no time for a game
Published
Dec. 1, 2012 12:00 a.m. ET

Editor's note: This story was written on Saturday night, and is the piece referenced by Bob Costas during NBC's airing of Sunday Night Football.
Football is embarrassingly tone deaf.
Jovan Belcher, a starting linebacker for the Chiefs, murdered the mother of his child shortly before 8 a.m. Saturday. He hopped in his car, drove to the Kansas City Chiefs practice facility, thanked Romeo Crennel and Scott Pioli — and shot himself in the head in front of his coach and general manager around 8:10 a.m.
Within two hours, the NFL instructed the Carolina Panthers to travel to Kansas City as scheduled in preparation for Sunday's noon kickoff. By 3 p.m., the Chiefs announced that Crennel and team captains had decided to play Sunday's game as planned.
Short of terrorist attack and weather disaster, nothing slows the NFL.
A 25-year-old kid gunned down his 22-year-old girlfriend in front of his mother and three-month-old child, and all he could think to do in the immediate aftermath is rush to thank his football coach and football employer. Belcher's last moments on this earth weren't spent thanking the mother who raised him or apologizing to the child he would orphan. His final words of gratitude and perhaps remorse were reserved for his football gods.
It should come as no surprise that Crennel, Chiefs players, Pioli, owner Clark Hunt and NFL commissioner Roger Goodell quickly agreed not to delay Sunday's football congregation at Arrowhead Stadium.
Football is our God. Its exaggerated value in our society has never been more evident than Saturday morning in my adopted hometown. There's just no way this game should be played.
Twenty-eight hours after witnessing one of his starting linebackers take his life, Crennel will stand on the sideline as young men play a violent game. Twenty-eight hours after one of their best friends killed the mother of his child and himself, Chiefs players will take the field and play a violent game.
Football is a game of emotion. Football is a game in which the coaches and players preach about treating each other as family.
How can they play Sunday? Why should they?
Belcher and his girlfriend didn't die in a car accident 30 minutes away from Arrowhead Stadium. This isn't some tragedy Crennel and Pioli heard about. Belcher crashed his car through the gates of the Chiefs practice facility. He pointed a gun to his head in front of Crennel and Pioli. He killed himself within a quarter of a mile of Arrowhead Stadium, where the players and coaches work.
I just don't get it. And I'm not trying to vilify the Chiefs for choosing to play Sunday's game. It shouldn't be their decision. Roger Goodell should've made this call. Crennel, Pioli and Kansas City players are justifiably still in a state of shock.
You may argue that we all grieve differently. You may argue that playing the game is the best way to move on and heal. You may argue that canceling or delaying the game would serve no purpose and would be unfair to the fans who traveled to Kansas City to see Cam Newton and the Panthers play the Chiefs.
I would argue that your rationalizations speak to how numb we are in this society to gun violence and murder. We've come to accept our insanity. We'd prefer to avoid seriously reflecting upon the absurdity of the prevailing notion that the second amendment somehow enhances our liberty rather than threatens it.
How many young people have to die senselessly? How many lives have to be ruined before we realize the right to bear arms doesn't protect us from a government equipped with stealth bombers, predator drones, tanks and nuclear weapons?
Our current gun culture simply ensures that more and more domestic disputes will end in the ultimate tragedy, and that more convenience-store confrontations over loud music coming from a car will leave more teenage boys bloodied and dead.
In the coming days, Belcher's actions will be analyzed through the lens of concussions and head injuries. Who knows? Maybe brain damage triggered his violent overreaction to a fight with his girlfriend. What I believe is, if he didn't possess/own a gun, he and Kasandra Perkins would both be alive today.
That is the message I wish Chiefs players, professional athletes and all of us would focus on Sunday and moving forward. Handguns do not enhance our safety. They exacerbate our flaws, tempt us to escalate arguments, and bait us into embracing confrontation rather than avoiding it.
But we won't. We'll watch Sunday's game and comfort ourselves with the false belief we're incapable of the wickedness that exploded inside Jovan Belcher Saturday morning.
---
---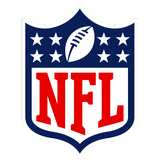 Get more from National Football League
Follow your favorites to get information about games, news and more
---