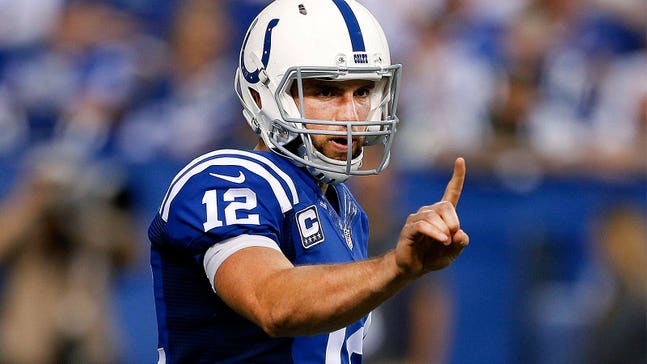 Historically bad AFC South boosts Colts' playoff hopes
Published
Oct. 28, 2015 1:27 p.m. EDT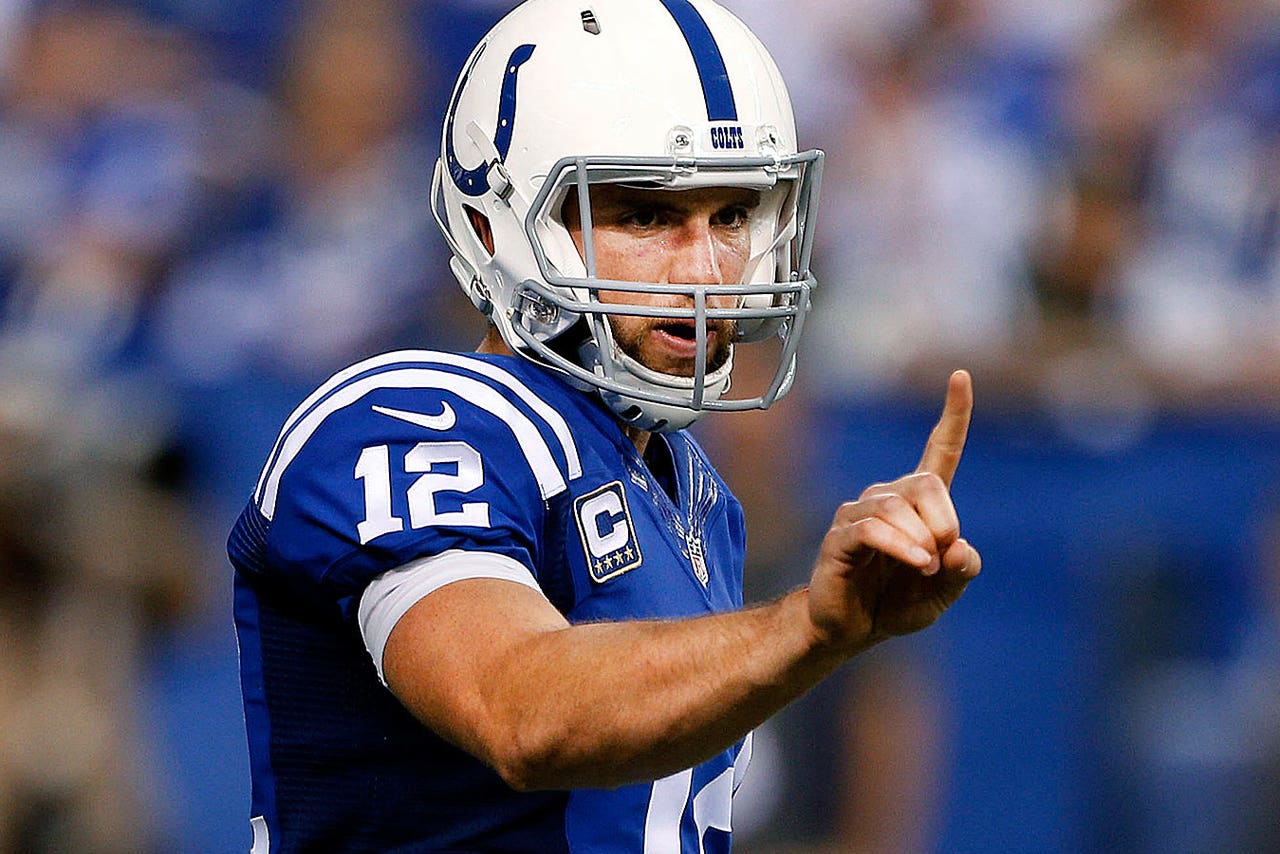 Yes, the Indianapolis Colts are a disappointing 3-4 heading into Monday night's matchup with the undefeated Carolina Panthers and have struggled all season.
But in the AFC South, being one game under .500 still makes Indianapolis the best team in the division. The Colts, losers of two straight, currently hold a one-game lead over the Texans and Jaguars who are both 2-5. The Titans aren't much farther behind at 1-5.
As Zak Keefer of the Indianapolis Star notes, this is the first time since the AFL-NFL merger in 1970 that a team with a losing record has been in first place this late in the season.
Indianapolis is 3-0 against the AFC South, but 0-4 in games outside the division. While the overall results have been disappointing, the Colts can take solace in the fact they're firmly in the playoff picture.
"We're 3-4 and we're at the top of our division," tight end Dwayne Allen said. "Naysayers can say what they want about the division, but the easiest way into the playoffs is to win your division."
With a combined winning percentage of .211 in games played outside the division, the AFC South is currently on pace to become the worst division in NFL history, challenging the 2008 NFC West, which won just 25 percent of games played against non-divisional foes.
So as bad as things have been for Chuck Pagano's team thus far, if not for the moribund AFC South, they'd be in far worse shape. 
---
---