National Football League
National Football League
Historic Super Bowl? I'm betting on it
Published
Jan. 4, 2011 12:00 a.m. ET

If you told me there was a 2 percent chance I'd survive riding on the back of a wild animal, I probably wouldn't get aboard.
If you told me there was a 2 percent chance I'd enjoy a movie, I wouldn't buy a ticket and a $9 bucket of popcorn to see it (Hello, "Wall Street 2").
And if you told me there was a 2 percent chance that two particular playoff teams would meet in the Super Bowl, it would be safe to assume I wouldn't pick those teams.
Any other year, you'd be right on the money with that last one. But for the 2010 season?
A season in which a 7-9 squad is in the playoffs, but two 10-6 teams that play in the same conference aren't?
A season in which the San Diego Chargers led the league in total defense and had the QB with the most passing yards and missed the postseason?
In a year like that, I'm willing to throw all norms, all odds and any preconceived notions right out the window.
It has been a season in which the unexpected has happened every week. (Joe Webb beat the Eagles on a Tuesday night in Philadelphia. Yes, Joe Webb. On a Tuesday night. On the road.)
And I think something that hasn't happened in the 44 years of Super Bowls is about to occur.
This is going to be the first year two wild-card teams square off for the Lombardi Trophy.
Which two teams? My Super Bowl picks are the same as they were in August, and the same as at the season's midway point.
In truth, each of the 12 playoff teams has a major reason to like it and an Achilles' heel that will keep it from hoisting the Lombardi Trophy. Here's my list of each team's greatest strength and greatest weakness, ranked in order of worst to first, with my Super Bowl picks saved for the end.
12. Seattle Seahawks (7-9)
What's to Like: Not much. Sorry, Seattle fans, but it's hard to provide a good reason to like the Seahawks with a straight face after watching (er, enduring) a 7-9 season in which they lost those nine games by an average of more than 21 points. You can pick the 'Hawks this weekend — 10.5-point underdogs as of Tuesday — based on the Saints being injured, having never won a road playoff game outside of last year's Super Bowl in Miami and being forced to play after 2,100 miles of travel on six days' rest. But you can't pick them going any further than the wild-card round in good conscience. Not based on what we've seen the first four months of the season and not based on their record against somewhat decent squads.
The Achilles' Heel: The pass defense. The Seahawks' defense was routinely toasted by both good and bad quarterbacks. Seattle finished the season ranked 27th in passing defense, including games in which NFL luminaries Alex Smith, Kyle Orton and Jason Campbell lit them up in blowout losses. Drew Brees this weekend? Yeah, that's not exactly what you call a great matchup. If history is any indicator, a few weeks ago the Super Bowl MVP passed for 382 yards in a 34-19 blowout of Seattle.
11. Kansas City Chiefs (10-6)
What's to Like: The rushing game. Kansas City led the league in rushing, giving its backs the rock a league-high 556 times for an NFL-best 2,627 yards. The Thomas Jones/Jamaal Charles battery outrushed every other running back duo, combining for 2,363 yards and 11 touchdowns.
The Achilles' Heel: Lack of big-game experience. Outside of Jones (a Super Bowl appearance with the Bears and AFC Championship Game appearance with the Jets) and linebacker Mike Vrabel (about 75 big games with the Patriots), there are very few veterans with any real postseason experience. The team hasn't won a playoff game since 1994, and outside of Vrabel, linebackers Tamba Hali and Derrick Johnson and safety Jon McGraw, none of the other nine defensive starters has suited up for a playoff game. Add in the fact that the Chiefs beat just one team with a winning record this season (9-7 San Diego in Week 1) and the distraction of their offensive coordinator announcing he'll be leaving for Gainesville at the end of the season, and it's tough to see the Chiefs going deep in the playoffs.
10. New York Jets (11-5)
What's To Like: They've done this before. Winning consecutive road playoff games is nothing new for this bunch. Last year, with many of the same players, New York went into Cincinnati and beat the Bengals in frigid temperatures, flew to San Diego and knocked off a Chargers team that had won 11 straight games and nearly defeated the Colts in the AFC Championship Game. That was a Jets team with a rookie quarterback, a questionable passing game and a thin secondary. This team's better across the board.
The Achilles' Heel: Peyton Manning. That collective gasp you heard from the tri-state area Sunday wasn't in response to the viewing of any "footie" videos, it was to Kansas City's complete dud of a showing against the Raiders. The Kansas City loss, coupled with an Indianapolis win a few hours later, catapulted the Colts to the No. 3 seed in the AFC. So instead of going to Kansas City to play the very young and very suspect Chiefs, the Jets are headed to Indy to play Manning, a quarterback who's 5-1 (including playoffs) vs. Rex Ryan-coached teams. The one loss? That strange Week 16 gimme game last year when the Colts were undefeated and actively trying not to finish the season with a flawless record. Manning has owned Ryan D's in the past, and with next to no pass rush from the Jets' defensive line this season, it's hard to imagine some magical game plan that would change the outcome this weekend. If the Jets' D somehow does stop Manning, it'll be a first for its coach.
9. Philadelphia Eagles (10-6)
What's to Like: The game-breakers. In an instant — or 7 1/2 minutes if you're a Giants fan — the Eagles can rack up points and change games with their skill players. As we saw this season, Philly can score early, can score often and can score in bunches. You will not find a more explosive offense than this one, which features the likely league MVP runner-up in Michael Vick, two speedster wide-outs in Jeremy Maclin and DeSean Jackson, running back Shady McCoy and tight end Brent Celek. Their special teams work is second to none, too.
The Achilles' Heel: The secondary. This isn't your father's (or older brother's) Eagles secondary. Brian Dawkins is two years removed, standout rookie safety Nate Allen is injured and out for the playoffs and Asante Samuel hasn't been the same player over the second half of the season. The Eagles have given up 31 passing touchdowns, ranking them 15th out of the 16 teams in the NFC. Sunday's matchup with Green Bay, which will have Aaron Rodgers feasting on the likes of Kurt Coleman and Dimitri Patterson, doesn't bode well for the Philly DBs. The Eagles' offense is capable of winning a shootout. But with quarterbacks like Drew Brees, Matt Ryan and Jay Cutler awaiting in the next rounds, how many shootouts can they escape? How many bullets do they have?
8. Indianapolis Colts (10-6)
What's to Like: The QB. Though unheralded and made up of a bunch of no-names, the Colts' offensive line has protected Peyton Manning fairly well: Manning was sacked just 16 times in 2010. And though No. 18 didn't have the best season of his storied career — he threw 11 picks during a three-game losing streak — he's never an easy out. This season was a strange one for Indy, marked by the injury losses of tight end Dallas Clark, just about every running back and receivers Austin Collie and Anthony Gonzalez. But Manning found a way. He's like MacGyver; he could win games with a few paperclips and a rubber band. Remember, Indy wasn't a 1 or 2 seed in 2006, the last time the Colts won a Super Bowl.
The Achilles' Heel: The running game — and the defense against it. The Colts became the first team since 1998 to make the playoffs without a 500-yard rusher. In one of the more ironic comments of the week, coach Jim Caldwell told reporters Tuesday: "One of the things you find out, particularly once you get to this stage, is there are going to be very few teams that don't have a real strong running game and very few teams that don't have the ability to stop the run. That's what playoff teams look like." The Colts' are 29th in the league in rushing, 25th in rushing D. That's what playoff teams look like?
7. Chicago Bears (11-5)
What's To Like: The D. The 2006 Bears rode a sturdy defense and a home-field advantage to a Super Bowl berth. I suppose Rex Grossman played some sort of role, too. This team's D could be even better. The Bears held teams to the fourth-fewest points, were fifth in interceptions and were one of the few teams to corral Aaron Rodgers, holding the all-everything quarterback to 27 points in two games. In Julius Peppers, they have one of the premier pass rushers. In Brian Urlacher, they have a mainstay in the middle. And in that unheralded secondary, they have a bunch of guys who've played well above expectations.
The Achilles' Heel: The QB's big-game experience. Yes, both Mike Martz and Lovie Smith have coached in Super Bowls, and, sure, Peppers, Urlacher and Tommie Harris have played in them. But the quarterback, the always-interesting Jay Cutler, hasn't played in, let alone won, many big games in his five-year NFL career. In nationally televised games against the Giants, Patriots and Packers, the Bears looked awful on offense — Cutler in particular. In a must-win playoff situation in Week 17 of the 2008 season, Cutler forgot to show up against the Chargers. I like Jay's arm and I can't take anything away from what was a fantastic season (I'm not forgetting the Eagles and Jets wins). Heck, he may just be the Comeback Player of the Year. But is he throwing this team on his back and leading it over the likes of Brees, Rodgers, Vick and Ryan? I'm not so sure about that.
6. Green Bay Packers (10-6)
What's to Like: The pass rush. Clay Matthews Jr. gets all the pub, and perhaps he should, but Dom Capers' 3-4 attacking scheme doesn't start and end with the dude with the flowing blond hair. The Packers' D was stung with a rash of injuries, but it seemed like a new player stepped up in the pass rush every week. Whether it was the illustrious Frank Zombo early on or Erik Walden — a cat who was unemployed in October — racking up 11 tackles and two sacks in Week 17, the system is effective and guys have answered the call. Aaron Rodgers' arm and that passing attack are going to keep the Pack in every game; it may be the pass rush that wins them.
The Achilles' Heel: The running attack. All season, Packers fans waited for someone — anyone — to step up for the injured Ryan Grant at running back. It never happened. Brandon Jackson may have satisfied some fantasy owners' needs at the No. 2 running back spot, but the former second-round selection out of Nebraska didn't exactly wow anyone. James Starks hasn't done much since returning to the lineup, John Kuhn's primarily useful in short-yardage situations, and there hasn't been much else. If the Packers are going to win in crunch time, they are going to need at least some semblance of a running game. I'm not sure it's there.
5. Atlanta Falcons (13-3)
What's to Like: The home field. The stats are really hard to ignore. Matt Ryan is 20-2 in the Georgia Dome, Mike Smith has lost just four times in three years in the building as a coach, and the Falcons were a three-point loss in Week 16 away from finishing the season unbeaten in their building. They'll have home-field advantage throughout the playoffs.
The Achilles' Heel: Inexperience. For all of Ryan's regular-season prowess, he's 0-1 in playoff games, falling to Kurt Warner and the Cardinals in Arizona during his rookie year. Tony Gonzalez? The veteran presence everyone points to in the Atlanta locker room? The 12-year veteran and future first-ballot Hall of Famer amazingly has never won a playoff game either. Right down the line, the Falcons' roster consists of young guns and veterans without track records of postseason success.
4. Pittsburgh Steelers (12-4)
What's to Like: That darned Dick LeBeau defense. Another year, another dominant performance out of LeBeau's 3-4 scheme. The names and faces change, guys get injured, but that D continues to dominate. The rushing defense again was tops in the league, surrendering a shade under 65 yards per game, and the D gave up a league-best 14.5 points per game. Troy Polamalu appears to be healthy (or as healthy as can be), and the unit is coming off back-to-back slaughters of the Panthers and Browns.
The Achilles' Heel: The O-line. Injured, unknown and below average across the board, the Steelers' O-line gave up 43 sacks, good for seventh-worst in the league. Though Ben Roethlisberger is nearly impossible to bring down, the good teams have had success pressuring him. To be certain, there are no Panthers or Browns in the playoff field. The Pats and Jets both had success against Roethlisberger, and even the Bills sacked him at will.
3. New England Patriots (14-2)
What's to Like: Everything. The Patriots have it all. Seriously. The quarterback is in a zone unlike any we've seen before, they've got the home field, the running game is solid and diverse and the defense and special teams don't make mistakes. I love the Patriots. I just like one team in the AFC a bit more.
The Achilles' Heel: The young secondary. The Pats' defensive backfield was as good as any. So what's the problem? They sure are young. Though uber-talented at each spot, Darius Butler, Kyle Arrington, Patrick Chung, Devin McCourty and Brandon Meriweather — the heart and soul of the Patriots' secondary — combine for two career playoff wins.
And for my top two teams? My Super Bowl picks?
Roast me if you want, but I'll never be called out for lack of courage. I'm going with a Saints-Ravens matchup — the first wild card vs. wild card matchup in Super Bowl history. The odds of that happening? According to at least three Las Vegas sports books, there's a 50-1 chance of both teams winning three straight road games en route to Dallas. Yep, 2 percent.
And their strengths and weaknesses? Well, if you're still reading (I think fans in New England and Atlanta just shut their monitors off), here's what I like and don't like about my "Cinderella" squads of the postseason.
2. Baltimore Ravens (12-4)
What's to Like: Continuity. This team's been through a lot. This will be its third straight postseason run, with the previous two featuring only road games as well. In 2008, the Ravens won at Miami and at Tennessee before falling to the Steelers in a tough one at Heinz Field. In '09, they beat the Patriots in New England before falling in a Saturday night battle with the eventual AFC champion Colts. This year? After Kansas City, there are potential trips to Indy (to play the Colts, a team they haven't beaten since 2001), Pittsburgh and New England up ahead. No one's treating the Ravens like real contenders. They should.
The Achilles' Heel: The road. Hey, three road games against some of the top teams won't be easy. And Joe Flacco, despite his career high in passing yards this season, isn't in the same conversation as Roethlisberger, Manning and Brady. Not even close.
1. New Orleans Saints (11-5)
What's to Like: They're the champs. I know, I know: A defending Super Bowl champion hasn't won a first-round playoff game since 2005, there have been injuries, the defense hasn't forced nearly as many turnovers as it did last year, and there are three road games up ahead. But the champs are the champs, and with the exception of Week 17's loss to the Bucs (in which Chase Daniel played the bulk of the second half), they've looked pretty darn good down the stretch. They're getting healthy, Drew Brees has been in what I call "Black Swan" mode and they're primed to silence the critics who've written them off.
The Achilles' Heel: The running game. Chris Ivory is on IR, Pierre Thomas is banged up, Reggie Bush still isn't getting the rock in rushing situations and Julius Jones had fumbilitis last week at the goal line. There's no Mike Bell to rely on, either, as the 2009 unsung hero is now a Cleveland Brown. The result? A rushing attack that finished the season ranked 28th. What's it mean? That it's going to come down to Brees' arm. And…I'm fine with that. The Seahawks are beatable in the first round, the Saints have beaten the Falcons in Atlanta and I see no reason why they couldn't topple the Eagles or Bears in their home stadiums. Any matchup with the Packers would be a) awesome to watch, and b) in New Orleans.
There's a 50-1 chance the Ravens play the Saints in the Super Bowl.
I'll take those odds.
---
---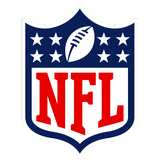 Get more from National Football League
Follow your favorites to get information about games, news and more
---