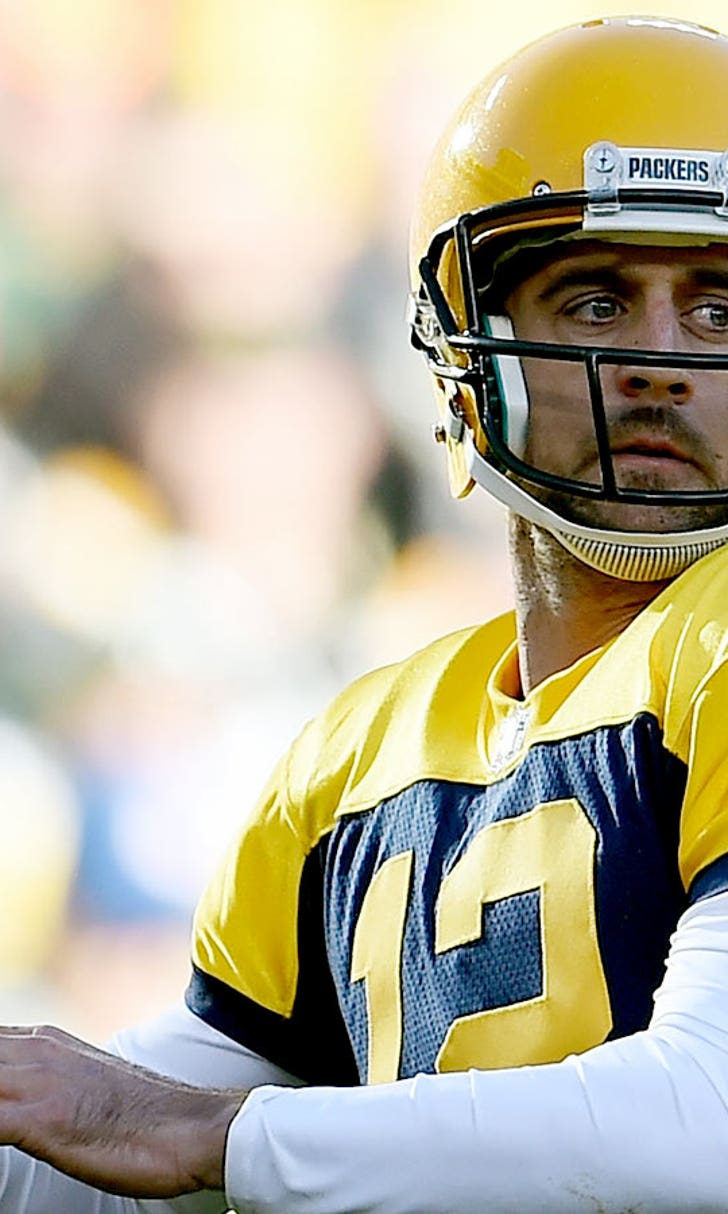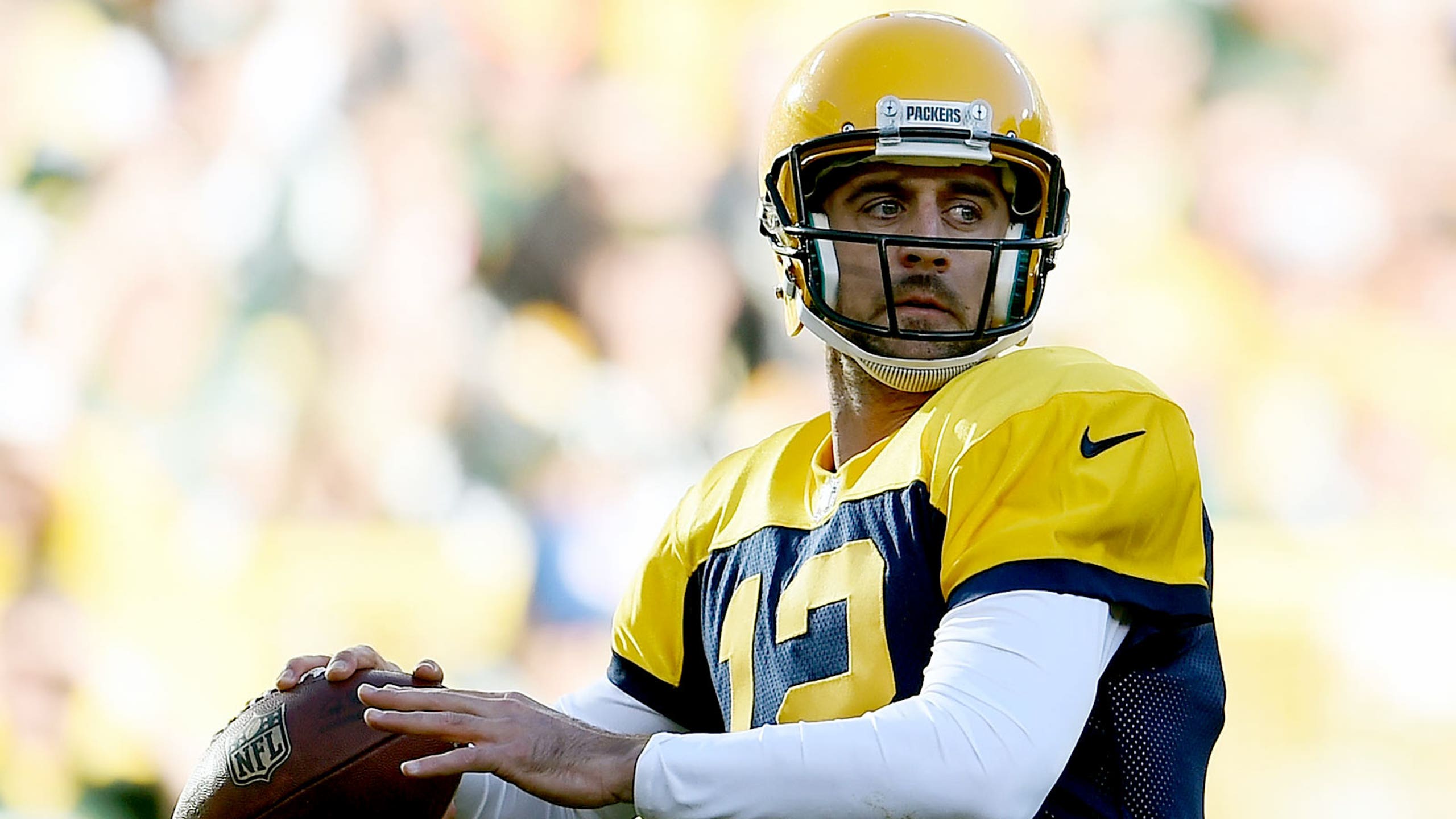 High school coach: Overlooked Aaron Rodgers was 5'3" as a freshman
BY foxsports • February 2, 2016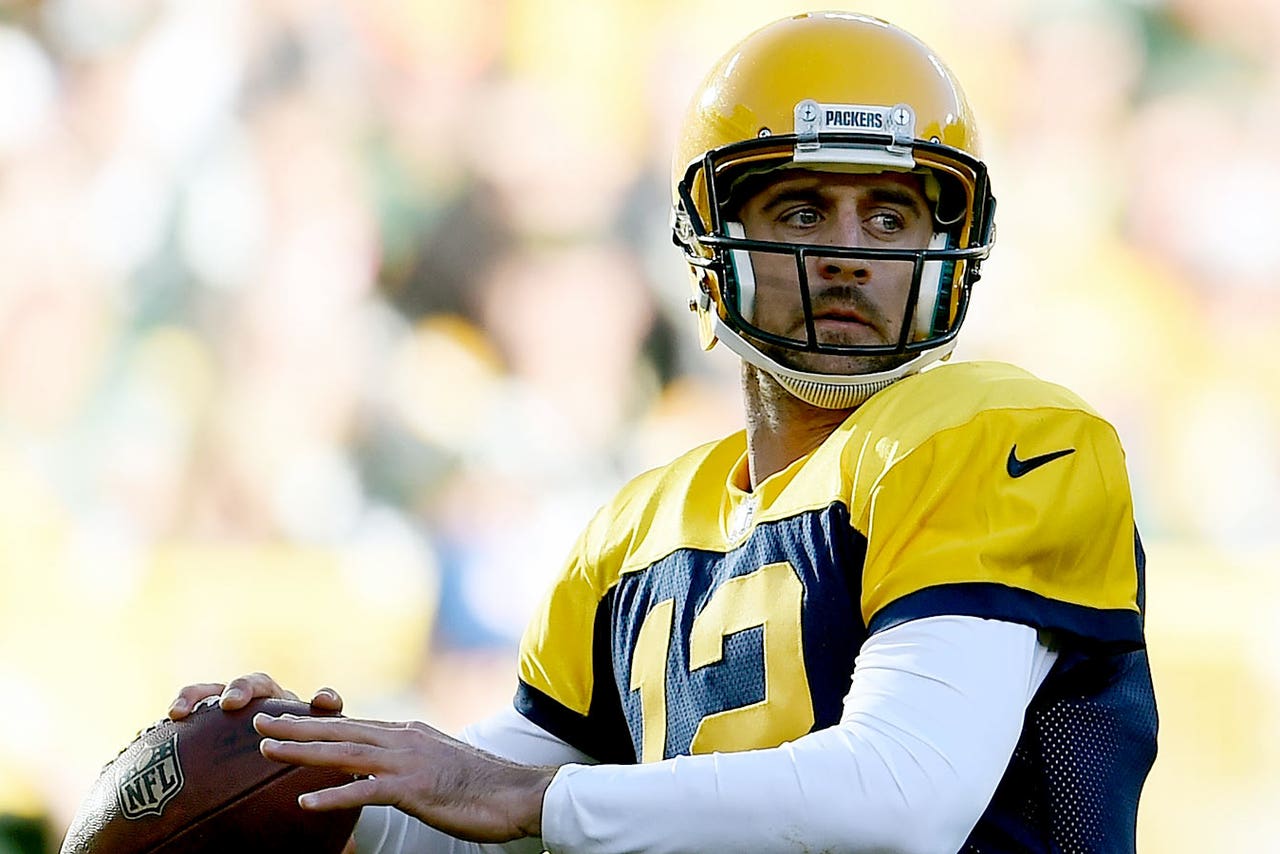 It's hard to imagine Aaron Rodgers as an overlooked high school prospect, considering the success he has experienced as the starting quarterback for the Green Bay Packers over the years. Ron Souza, however, provides some valuable insight on his recruitment.
Souza was Rodgers' position coach at Pleasant Valley High School in Chico, California. He said the future All-Pro passer showed up for his first season as a 5-foot-3 freshman.
Via Tyler Donahue of Bleacher Report:
The reality is, he arrived as a 5'3" freshman, his [junior varsity] year I think he was 5'7" and his senior year he started at 6'0", 180 pounds. But Aaron always had an incredible understanding for the game.
Rodgers did not land a single Division I scholarship offer while in high school. Instead, he started his college career at Butte Community College in Oroville, California. He transferred to the University of California after just one season at Butte, and the rest is history for this late-bloomer.
The Packers list Rodgers at 6-foot-2, almost a full foot taller than he was as a high school freshman.
---
---