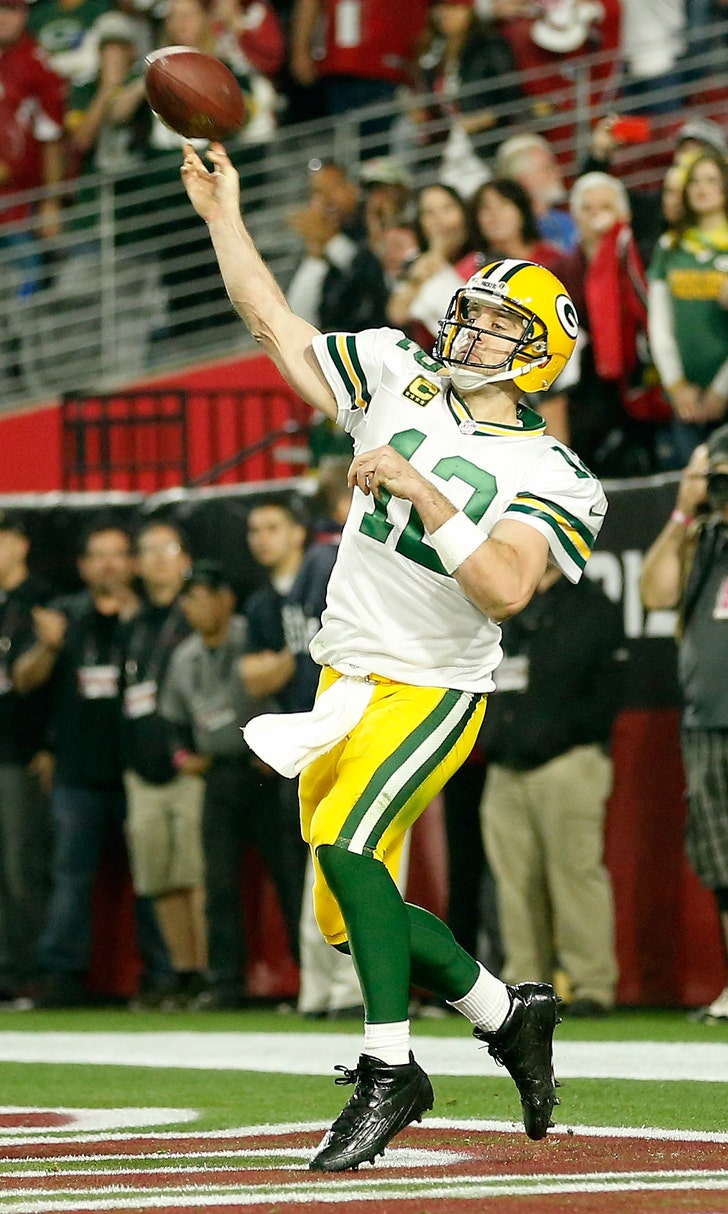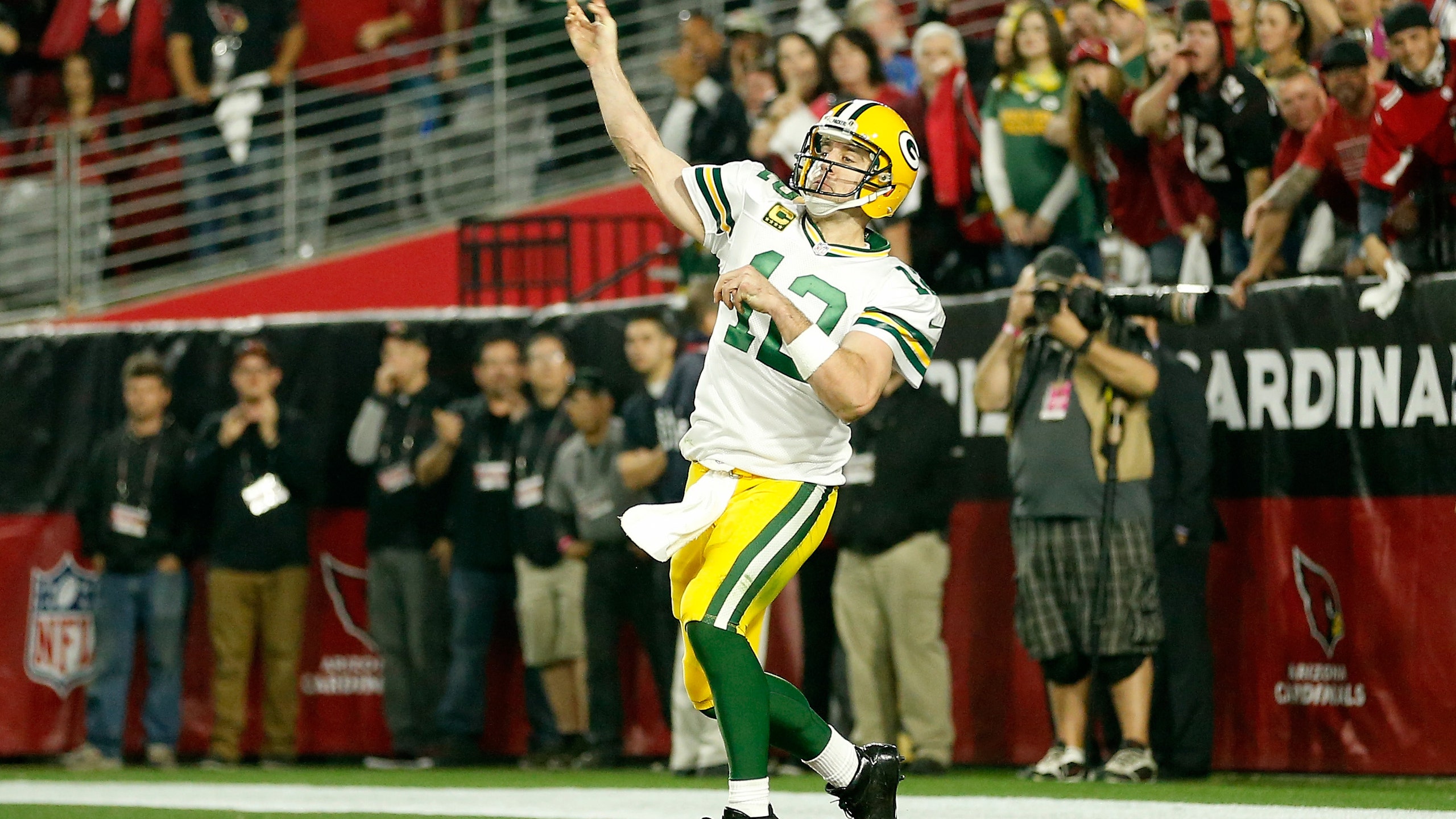 Here are the spreads (the glorious, glorious spreads) for almost every 2016 NFL game
BY foxsports • April 22, 2016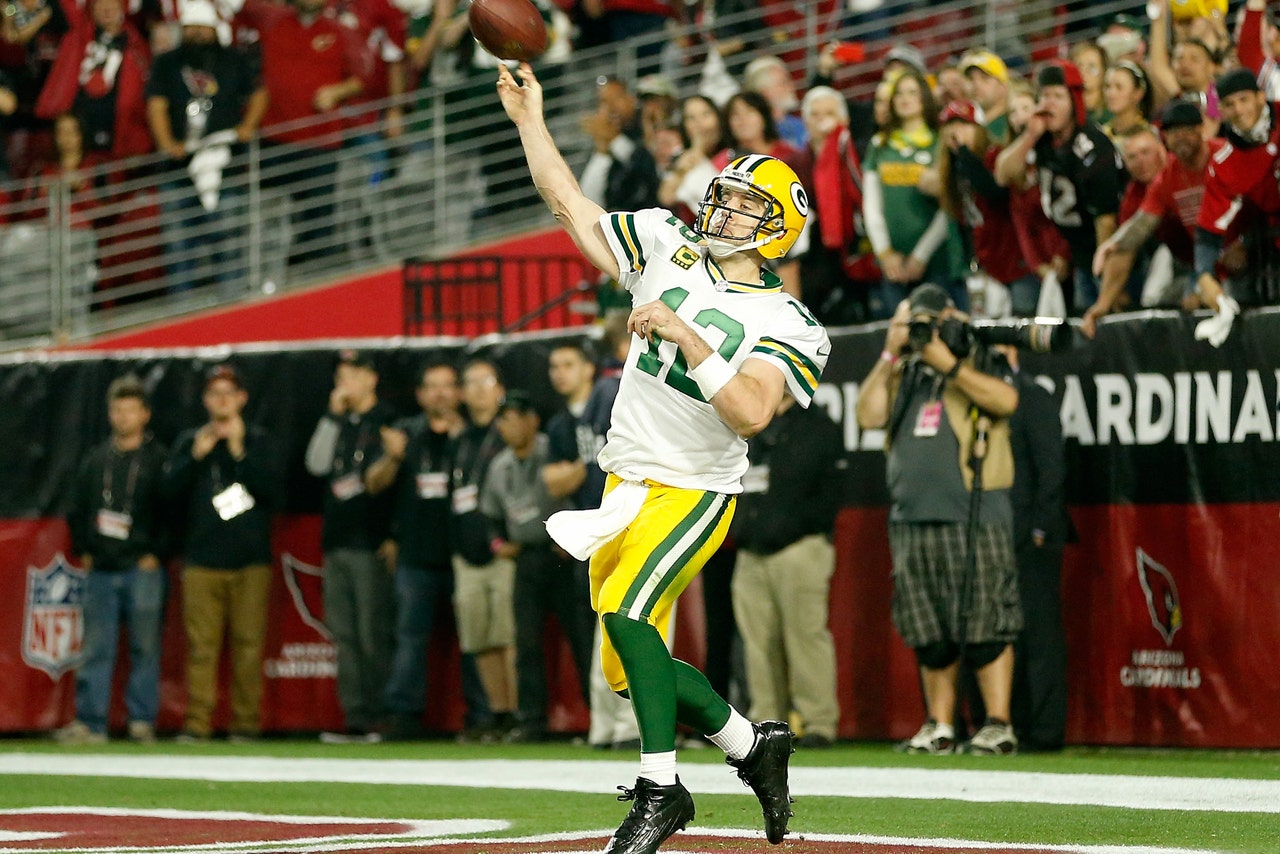 A Vegas bookmaker (CG Technology) just released the lines to every single NFL games, from Weeks 1 through 16. Poring through the list is a delightfully frivolous exercise (thus perfect for a Friday afternoon at work) that shows you the insight of oddsmakers who, despite being the best at what they do, might as well be blindfolded, spun around five times and then playing pin-the-tale on the point-spread to come up with these numbers. It's great. Here are the biggest takeaways from the earliest odds in Vegas. After, definitely look over the numbers and then this helpful guide on Sharp Football Analysis and purify yourself in its glory. (Remember, Week 17 wasn't counted, so each team has a total of 15, not 16, games with spreads.)
1. The Green Bay Packers aren't underdogs in any games. They're favored in 14 of 15, with a Week 2 pick'em at the Vikings. Pittsburgh also has no underdog games on their schedule, though there are two pick'ems against New England and Cincinnati.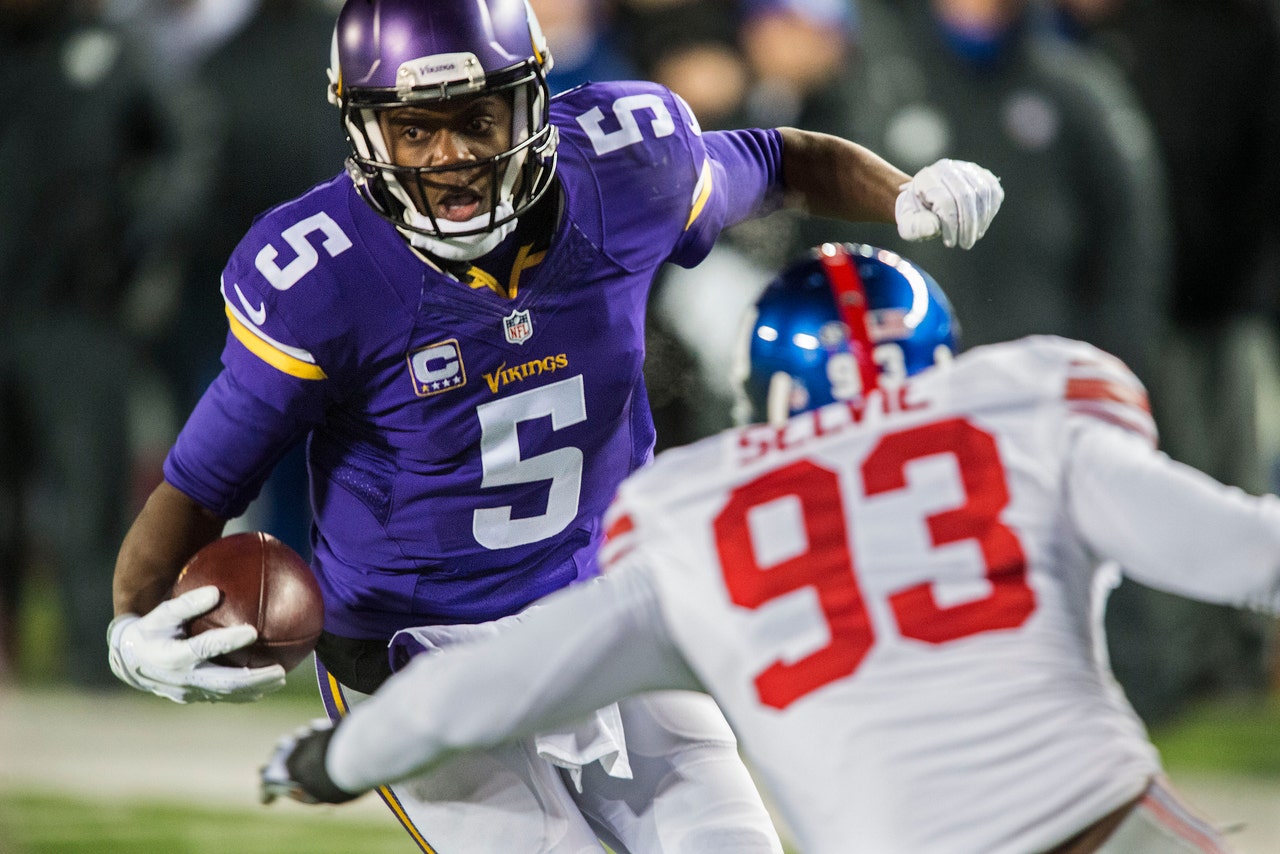 (Photo by Tom Dahlin/Getty Images)
2. Speaking of the Vikings, did Teddy Bridgewater and Fran Tarkenton have one of those Freaky Friday switches? Vegas loves Minnesota this year, installing the Vikes as underdogs just twice. But looking deeper, there's a more reasonable explanation: The Vikings are barely favorites in most of those games, overall giving about 2.1 ppg, a far lower total than other teams who are the favorite in the same amount of games. Of those 12 games, seven have the Vikings as three-point faves or lower.
3. New England is favored in 13 games, has that one pick'em against Pittsburgh and then will be a dog in the season opener at Arizona on Sunday night. I don't know; that seems like a good spread for Arizona right now, no?
4. Denver is favored in 12 of 15 games despite their current quarterback "situation" and I put situation in quotes because writing "hahaha" before and "chortle" after the word just seemed unnecessarily cruel.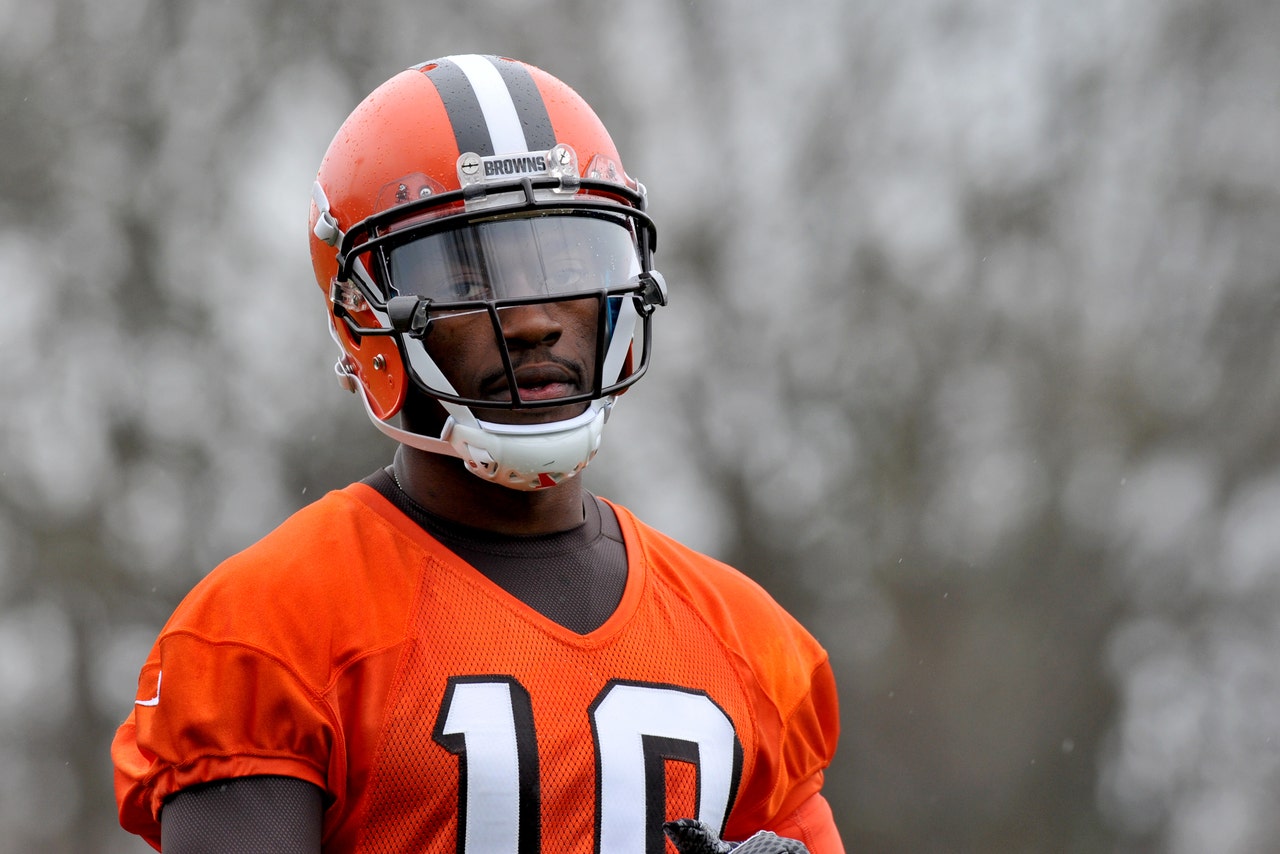 (Photo by Nick Cammett/Diamond Images/Getty Images)
5. The Cleveland Browns are an early underdog in every game this season. They're getting an average of 6.1 ppg - which is more than a touchdown! Wait, does this mean RG3 isn't going to win the Super Bowl? 
6. The biggest favorite of the season in an individual game is the Seahawks, who are giving 14 points to San Francisco in their Week 3 game at CenturyLink Field. Other games with early double-digit spreads: San Francisco (+10.5) at Arizona (W10); San Francisco (+11.5) at Carolina (W2), Cleveland (+11.5) at Cincinnati (W7).
7. San Francisco was a common dominator there, being dogs in three of the four double-digit games. Overall, San Francisco, much like Cleveland, is the favorite in zero games this season. However, there are three pick'em games on the schedule, which is just embarrassing to the Bucs, Saints and Jets.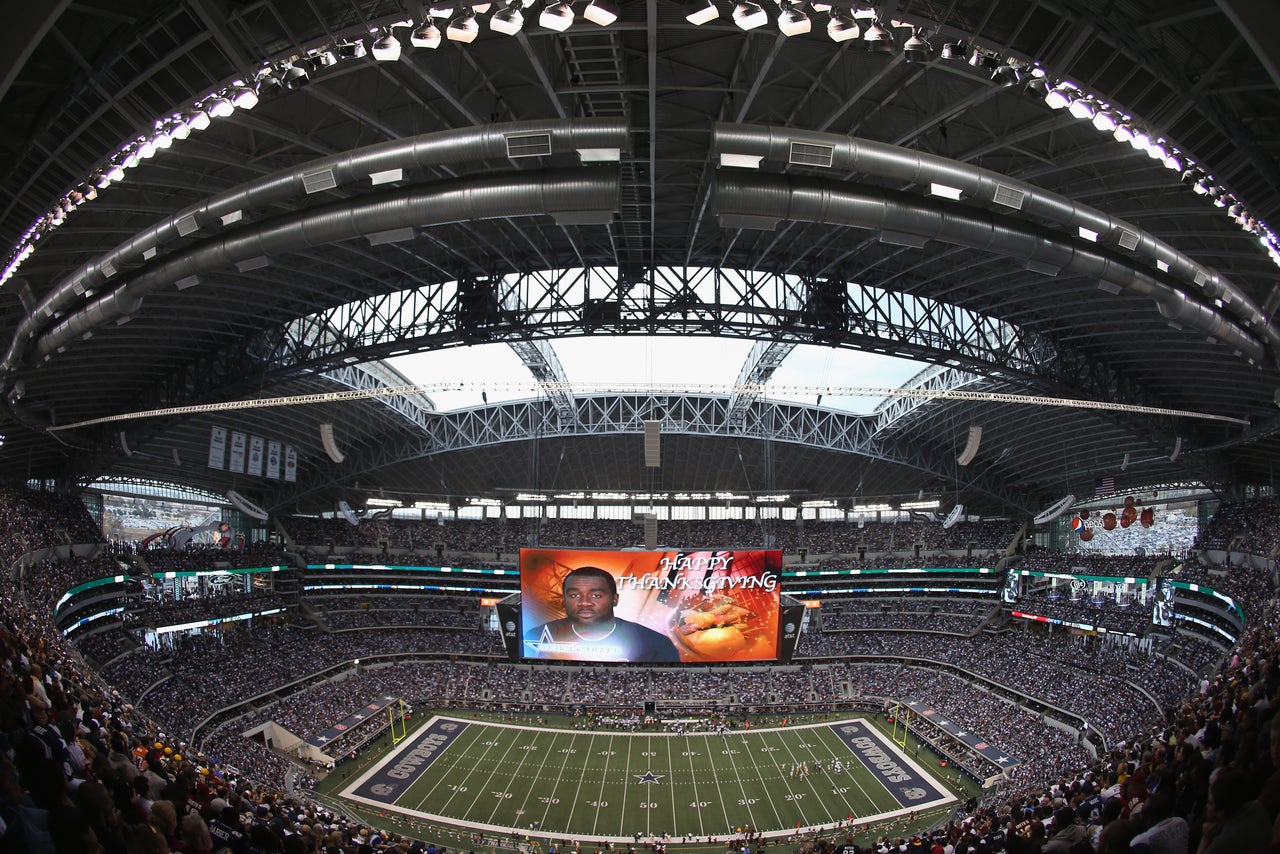 (Photo by Ronald Martinez/Getty Images)
8. All three Thanksgiving games have spreads under 4: MIN (-2.5) at DET; WAS (+3.5) at DAL; PIT (-1.5) at IND. 
9. The team Vegas appears most unsure about: Oakland. The Raiders are favored in seven games, underdogs in four games and are playing four pick'em games, at least according to the early spreads. They aren't favored by more than 4.5 and aren't underdogs by more than 4.5, which is what happens when you play Atlanta, Tennessee, San Diego, Houston, Buffalo and Indianapolis at home. Flip a coin, I guess.
10. Based on lines for the three primetime games plus the game that will likely be the nationally televised game at 4:25 p.m. ET on Sunday, the best weeks of the NFL season, in terms of point spreads for those stand-alone games should be Weeks 1, 2 and 8. However, we'll throw our support behind Week 1, as two of the games have spreads less than two - CAR (+1.5) at DEN; NE (+1) at AZ - and the others are hovering close by - NYG (+4) at DAL; PIT (-3) at WAS.
11. The 12 teams favored in more than half their games:
Green Bay (14, -5.1 ppg)
Carolina (13, -5.1 ppg)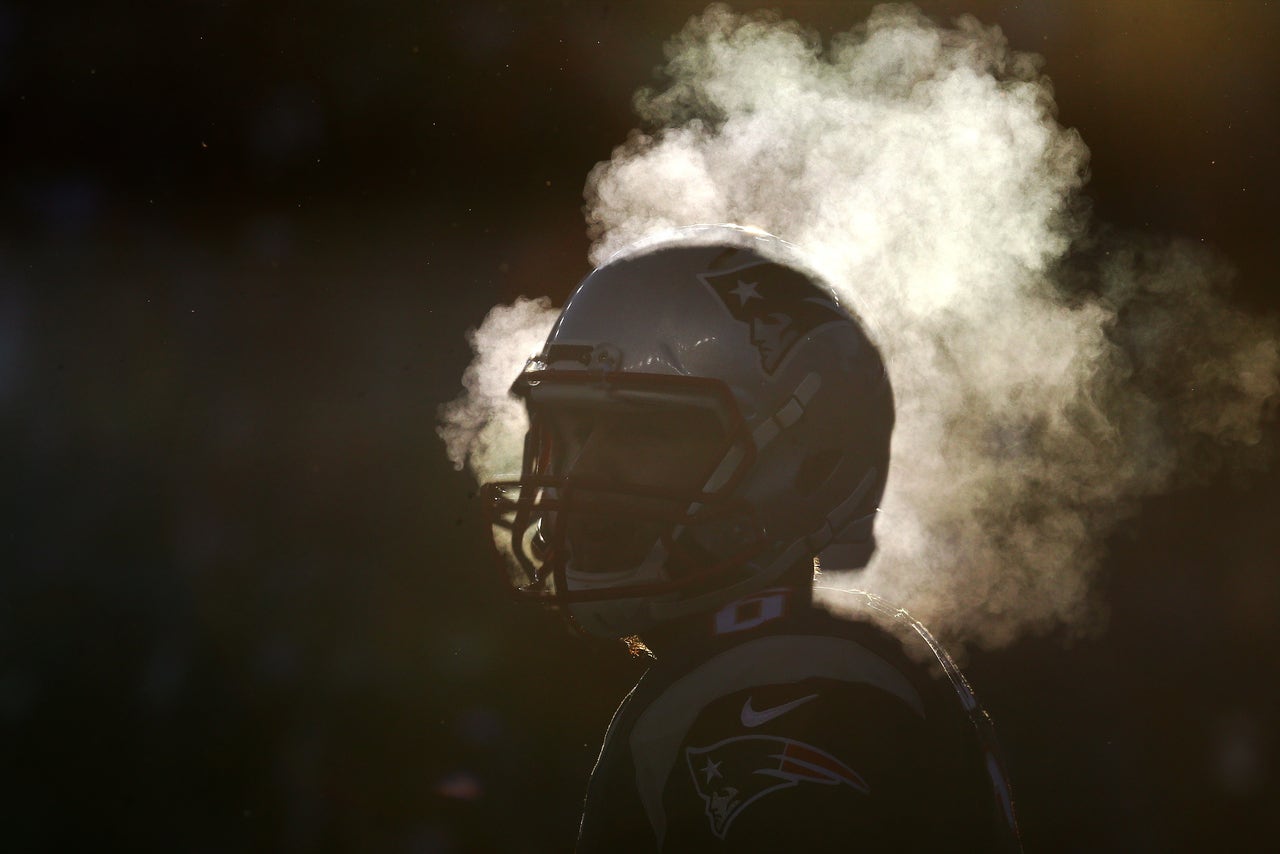 (Photo by Maddie Meyer/Getty Images)
New England (13, -4.9 ppg)
Pittsburgh (13, -4.0 ppg)
Seattle (12, -5.3 ppg)
Arizona (12, -3.6 ppg)
Denver (12, -2.7 ppg)
Minnesota (12, -2.1 ppg)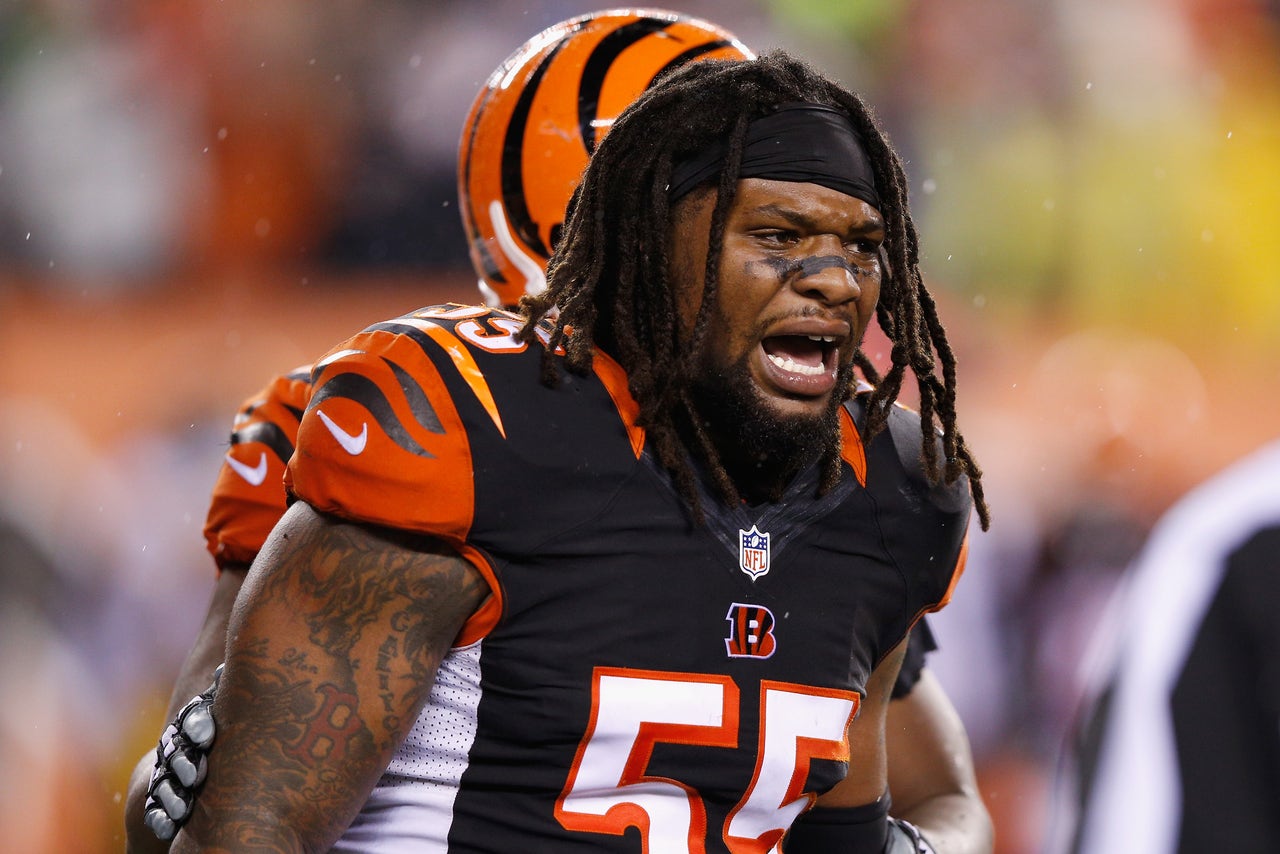 (Photo by Joe Robbins/Getty Images)
Cincinnati (11, -2.7 ppg)
Dallas (9, -1.5 ppg)
Indianapolis (8, -0.8 ppg)
New York Giants (8, +0.3 ppg)
The ppg number is just as useful as the number of games favored. Seattle and Denver are both favored in 12 games, for instance, but over Seattle's complete 15-game schedule, they're favored by an average of 5.3 points while the Broncos are just half that, at 2.7 points. How? Seattle's is favored by more than a touchdown in six games. Denver is exactly once.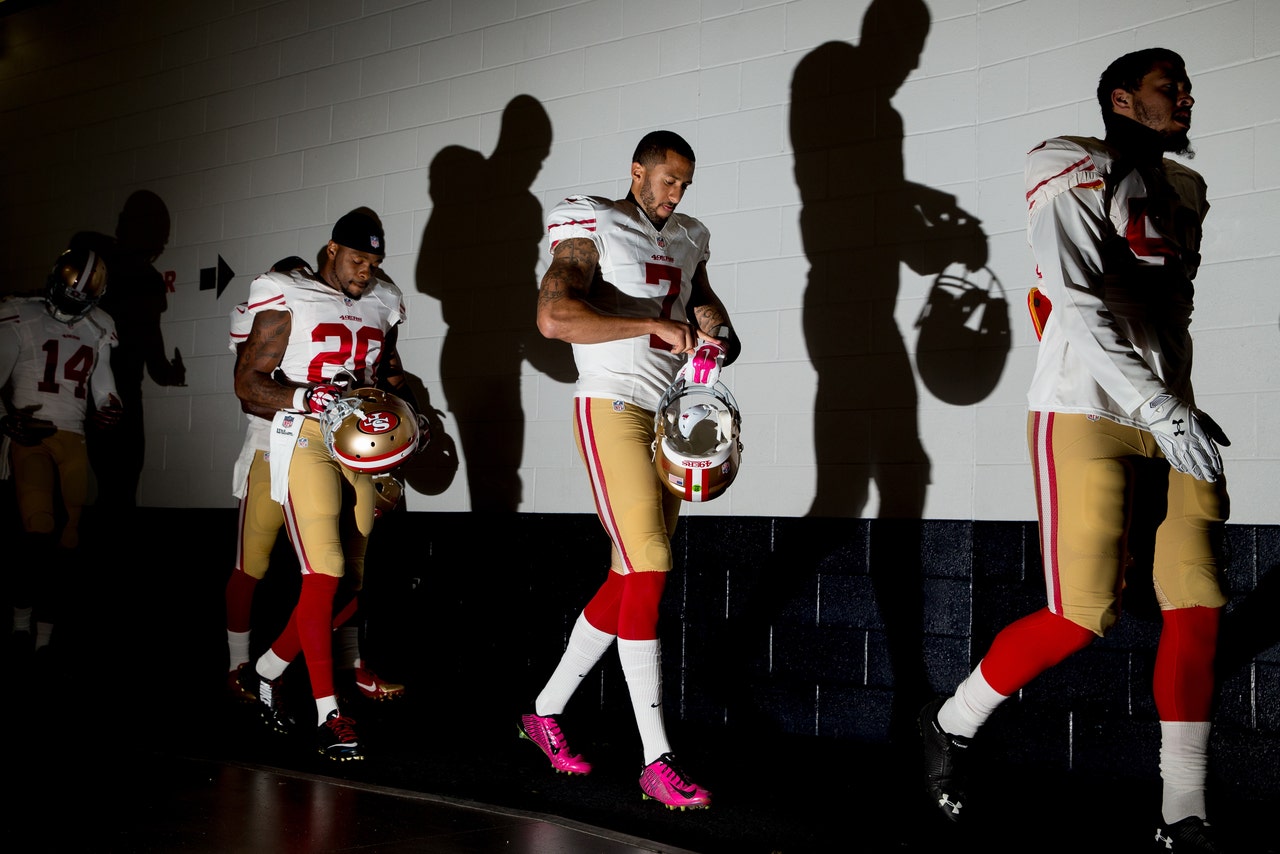 (Photo by Justin Edmonds/Getty Images)
12. The 9 teams favored in four games or less
Cleveland (0, +6.4 ppg)
San Francisco (0, +5.4 ppg)
Tennessee (1, +4.5 ppg)
Jacksonville (1, +2.4 ppg)
Atlanta (3, +2.4 ppg)
Washington (3, +1.1 ppg)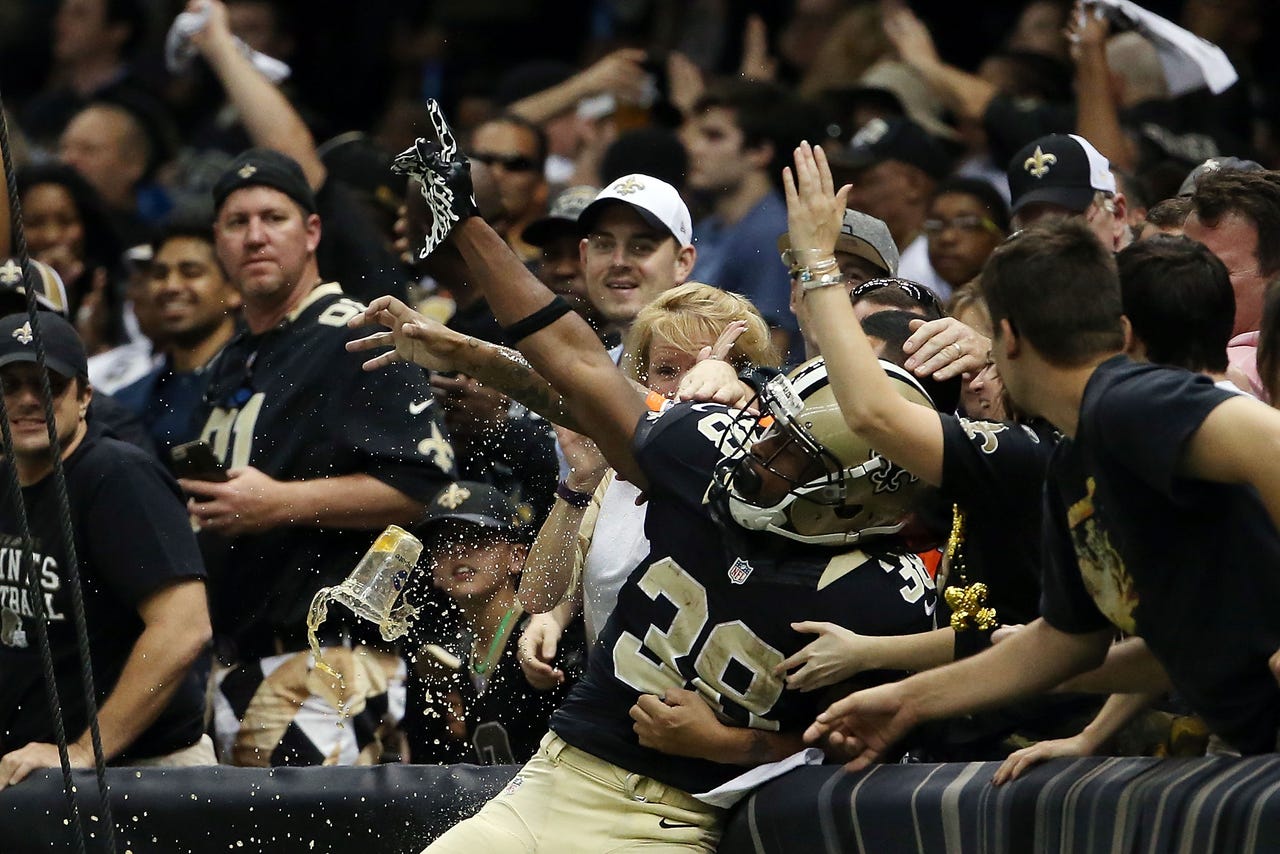 (Photo by Chris Graythen/Getty Images)
New Orleans (4, +2.7 ppg)
Tampa Bay (4, +2.6 ppg)
Miami (4, +1.8 ppg)
The big surprise here is Washington, the reigning NFC East champion (a team I declared to have the toughest schedule in football), being favored in just three of 15 games and the Saints only doing one better. But, much like above, those numbers don't tell the whole story. The 'Skins only have two games in which the spread is bigger than four (they're giving 7.5 to Cleveland and getting 6.5 against the Cardinals) and 12 of the other 13 games are spreads with a field-goal or less. New Orleans, on the other hand, just gets killed in away games, getting an average of 5.4 points, including three games in which they're a touchdown or bigger underdog. 
13. Just 139 days, y'all. Just 139 days.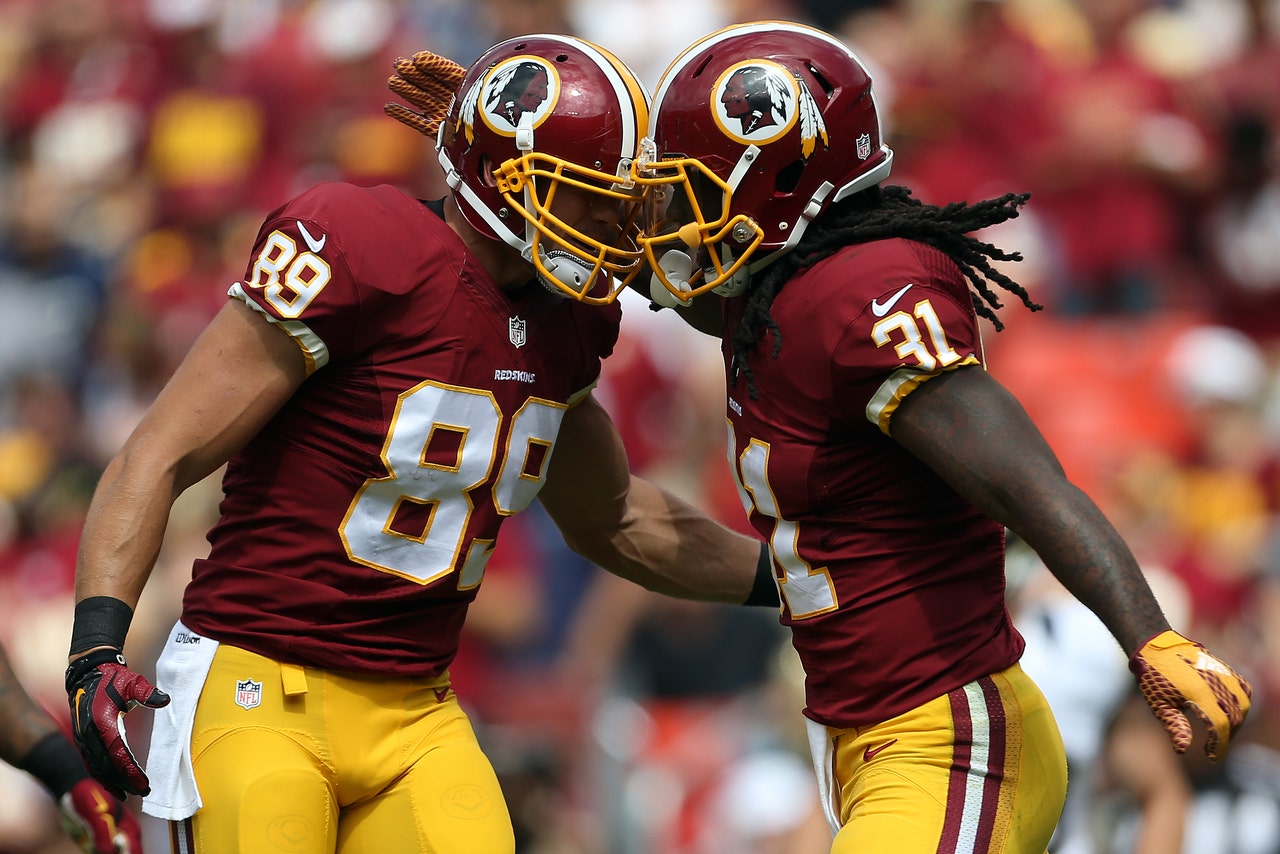 (Matt Hazlett/Getty Images)
---
---