The best and worst NFL schedules, from Green Bay (good!) to Washington (ouch!)
With the release of the NFL schedule on Thursday night, fans in 32 NFL cities are busy convincing themselves that the league did them over and saddled them with a horrible schedule that'll make it impossible to reach the playoffs. Calm down, y'all. First off, schedules in April mean nothing as your "easy" November game quickly turns hard while your hard December game often becomes a cakewalk. But there's a clear line of demarcation between teams with good schedules and bad. Here at FOX Sports, we pick the four teams on each side.
BEST
The beauty of a second-place schedule. The NFC North plays the NFC East (a break-even proposition depending on the year) and AFC South (thumbs up), but given Green Bay's placement behind Minnesota last year (yeah, I forgot Aaron Rodgers didn't win the division too — such an underachieving team this is — like Yoda I sound), the Pack get Atlanta and Seattle in their common-finish games, the latter game being at home. And when you have a game against Seattle and it's at home, that's always a moral victory. There's no tough stretch on the Pack's schedule: Their four games against 2015 playoff teams are in Weeks 2, 11, 14 and 16.
The sun truly is shining on the Cowboys, as a nice slate of 16 opponents turned into a stellar schedule of those 16 opponents. If your division is matched up with the NFC North, you'd rather not have to go to Lambeau, but a last-place NFC East finish gives Dallas non-common games against Tampa and San Francisco. Throw in a closing stretch against the Giants, Bucs, Lions and Eagles, and Tony Romo and Co. very well could be in control of their own destiny with four winnable games to finish. Also, below we'll mention a reason both the Packers and Cowboys have to be happy about their schedules on Thanksgiving week.
When you've won your division seven times in a row and 13 times in the past 15 years, there's no such thing as a bad schedule, especially given that what should have been a tough trip to Denver now will involve playing Mark Sanchez and a tough opener in Arizona is followed by games against Miami, Houston, Buffalo and Cleveland.
Right now, look at that home schedule and tell me which games Kansas City would be playing as a home dog? With the obvious caveat that perceived schedule strength in April is nothing like actual schedule strength in October, you have to like Kansas City's slate at Arrowhead. A Christmas home game against Denver? Sure. Three home games in the last four weeks? Great. A tough road trip to Carolina bookended by home games against Jacksonville and Tampa? It's all coming up Kool-Aid.
WORST
No NFC East champion has repeated in 11 years, and those extra two games against the other first-place NFC teams surely don't help matters. While the Giants, Cowboys and Eagles can steal wins against the Falcons, Bucs and Saints, respectively, the Redskins have to host the reigning NFC champs as well as travel to Arizona. But Washington has a slew of primetime games which is tough because the team tends to play horrible at night. It's especially bad news late in the season when the team has a Sunday Night Football game against Green Bay before traveling to Dallas for a Thanksgiving game four days later. (At least the Packers game is at home.) In December, Washington hosts Cam Newton and the Panthers on a Monday night then has a 1 p.m. ET game in Chicago six days later. Starting against Steelers, Cowboys, Giants, Browns, Ravens, Eagles, Lions, Bengals, Vikings, Packers, Cowboys, Cardinals, Eagles, Panthers, Bears and Giants doesn't help either. (That's all 16 games, by the way! I just figured I'd eventually stop somewhere when the going got easy. It didn't!)
Remember that long stretch when two teams would play in the NFC championship and then neither would make it back the next year? That's the way it was from 2005 to 2011. But the 49ers and Seahawks changed that "rule" and the perception that a team couldn't put together great back-to-back seasons in the NFC. Carolina should be more similar to those teams than not, but its schedule doesn't do it any favors. Playing the two western divisions means seeing Arizona, Seattle, Kansas City and (a vastly different) Denver team, but more than that it means four trips across the country, which is about two too many. (And three of those games are in a five-week stretch.) The Panthers do benefit from the fact that Washington and Minnesota finished first in their respective divisions and easily could be 5-11 teams this year, meaning Carolina gets an easier-than-expected common-placement slate. A nice finish against the Falcons and the Bucs helps too, but given that the Panthers will be the hunted this year, there's not going to be any sleepwalking.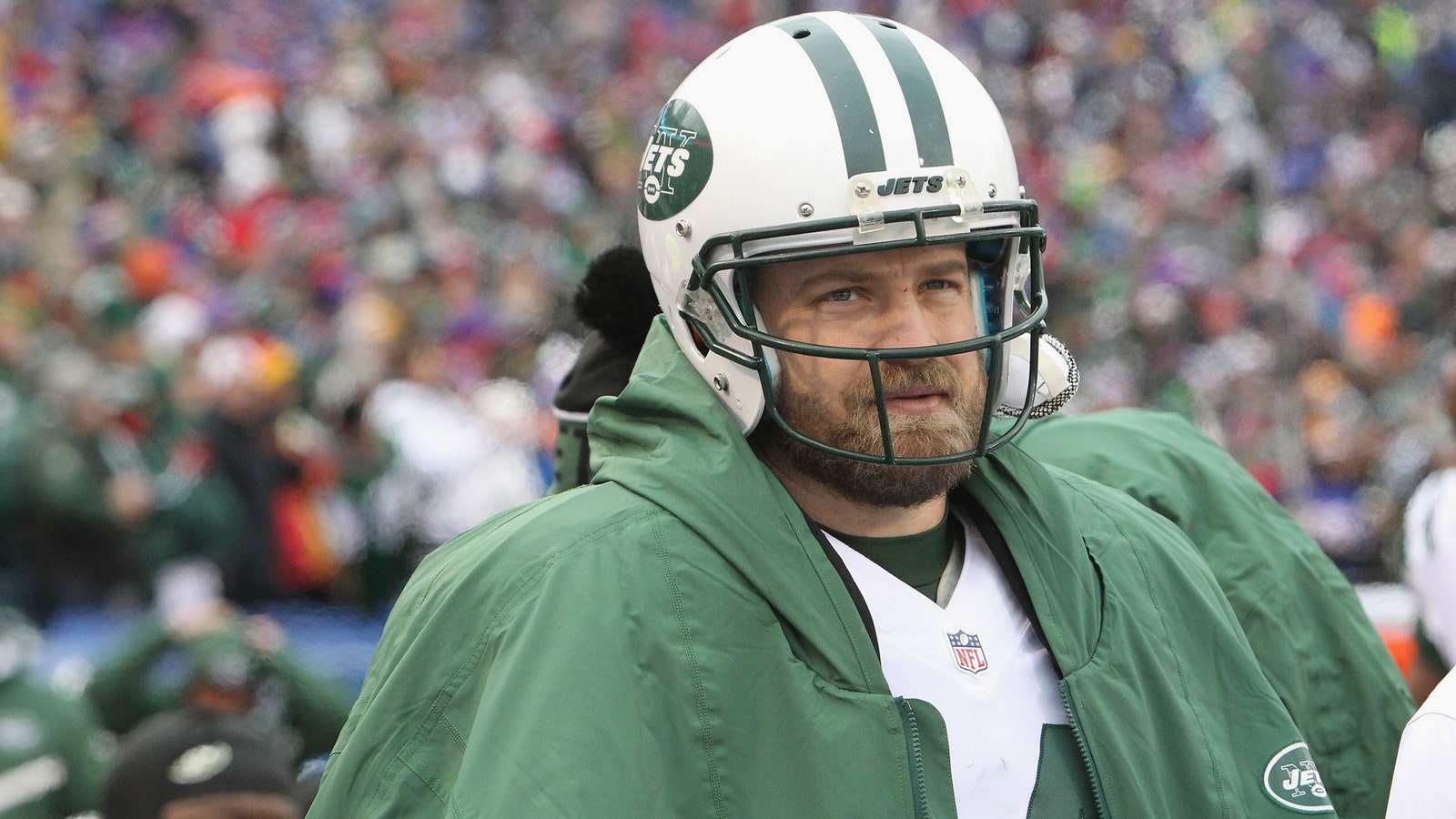 After a home opener against the Bengals, the Jets go on the road for six of their next eight (with no bye week to break it up). And, oh yeah, those road games are against: Buffalo, Kansas City, Pittsburgh, Arizona, Cleveland and Miami. (OK, those last two weren't imposing, but the first four were.) Six in eight is about as big a road/home ratio as you'll see in the NFL Of course, that comes with the inverse benefit of having five of the last seven games at home. Now, all the Jets have to do is make sure they're not out of it by then. Forgetting about the layout of the schedule, the teams, which have been known since January, won't ease fans' minds either. The Jets' second-place schedule means their only non-common games with other AFC opponents are against the Colts and Chiefs, two teams that almost certainly will start the season as the favorites to win their divisions thanks to better health (Colts) and the lack of Peyton Manning (Chiefs).
Their starting quarterback is either going to be a rookie they might not have wanted or Robert Griffin III. They could take Vanderbilt's schedule and still appear on this side of the list.