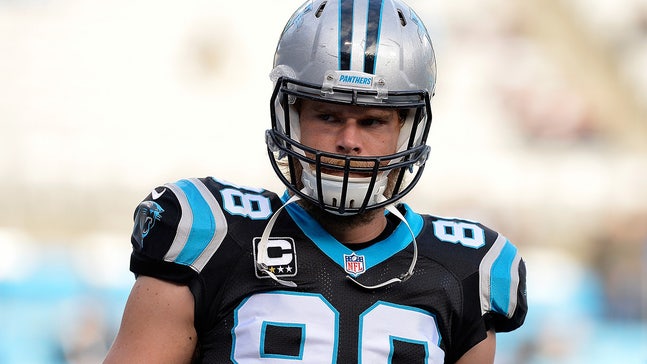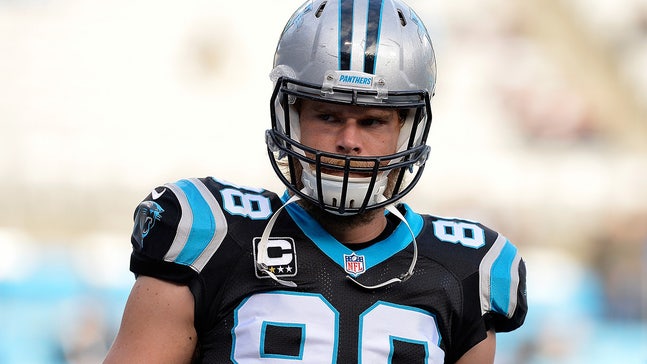 Greg Olsen knows Panthers' return to the Super Bowl is not a given
Published
May. 18, 2016 3:31 p.m. ET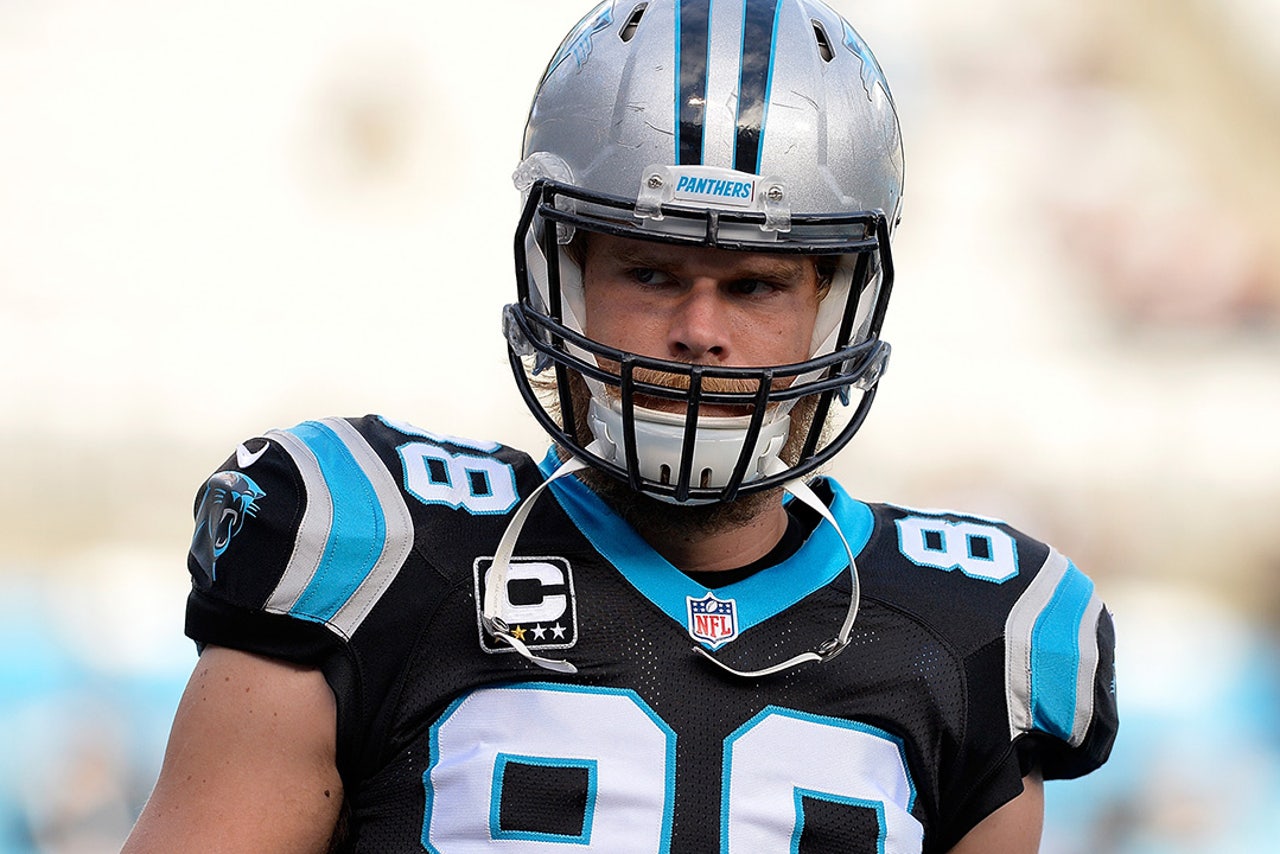 Getting to the Super Bowl was a huge accomplishment for the Carolina Panthers, but repeating the feat will be an even bigger challenge.
That's the word from Greg Olsen, the team's starting tight end, who was named to the AP All-Pro second team for 2015.
On Tuesday, Olsen was at Charlotte Motor Speedway, where he earned his NASCAR certification to drive the pace car in Saturday night's Sprint All-Star Race (FS1, 7 p.m. ET).
Coming off of a breakout season, Olsen said the team will need to redouble its efforts if it wants to continue to succeed at a high level.
"Every year we anticipate being good," he said. "The tricky part is you come off a season like we had last year and I think people just assume that we're just going to do it all over again."
That may be the case, but it's no guarantee, certainly.
In the NFL's history, only seven teams have made it back to the Super Bowl the year after they lost it. And only two of those seven teams -- Dallas in 1971 and Miami in '72 -- won the Super Bowl the next season. Not good odds.
"What you have to realize is there was years of work and countless hours that were spent to get to that point, to reach 17-2 and win the games that we did and accomplish what we were able to do" said Olsen, who last season caught 77 passes with seven touchdowns and set a personal record for receiving yardage (1,104).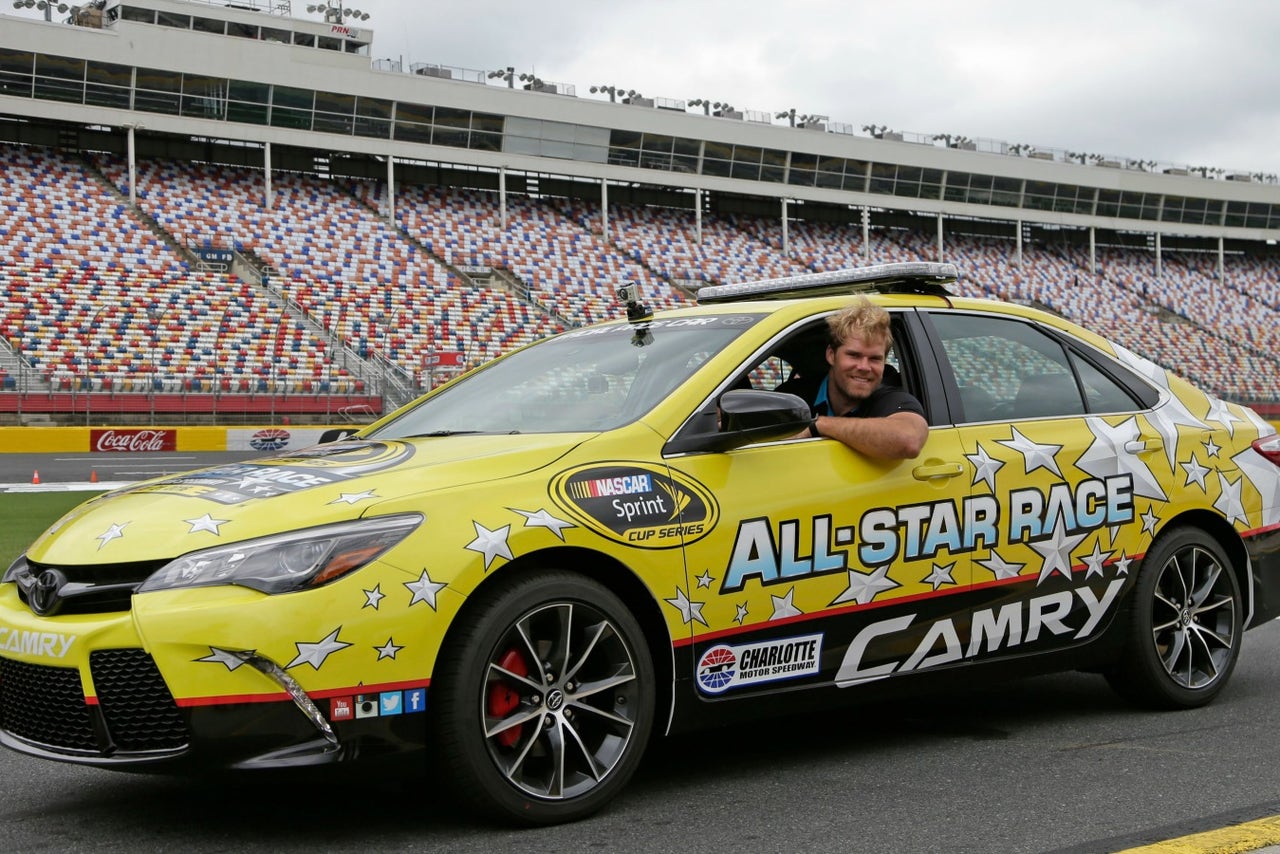 Panthers TE Olsen leans out of the pace car before taking certification laps at Charlotte Motor Speedway.
"That takes a lot of effort," Olsen said. "It takes a lot of work. It takes a lot of discipline, day in and day out. And sometimes that routine is very redundant. You've got to battle that human nature, and sometimes the hardest thing is when you find success, continuing to press forward."
In that regard, bad teams have it easier because they have more upside.
"It's easy when we were trying to climb," said Olsen. "We were the underdog, you only won six games the year before. It's just natural that you have that hunger to get better. Well, now we've experienced almost the top. Now the real battle is, we've got to stay there. And I think that's a very unique challenge."
---
---