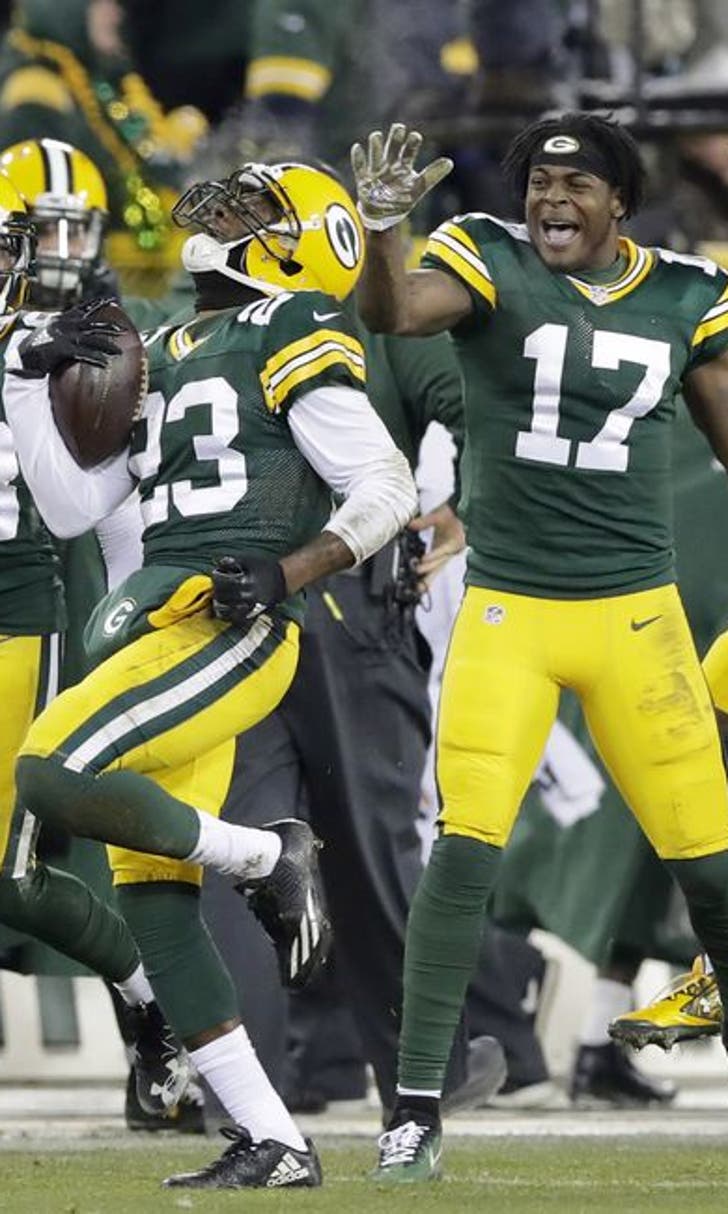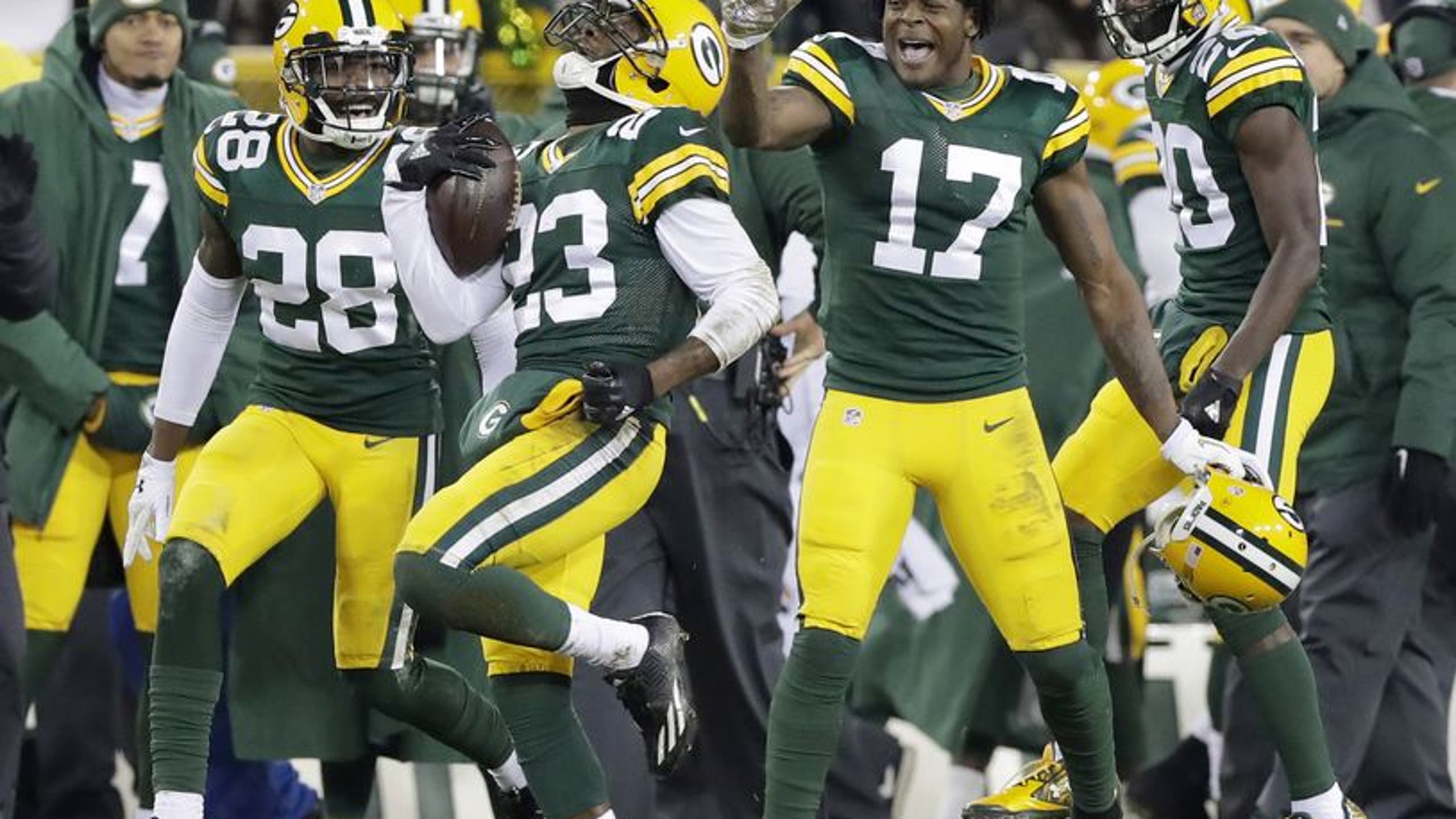 Green Bay Packers: Young players to build team around
BY Fansided and Deanna Chapman/FanSided via Lombardi Ave • December 17, 2016
The Green Bay Packers have a total of three players who are double digit seasons into their career.
Mason Crosby, Aaron Rodgers, and Julius Peppers have played for 10, 12, and 15 seasons, respectively. The large majority of the teams has four years or fewer of experience in the league. It's actually surprising just how young this team skews.
This begs the question: who do the Packers focus on to build up the future of the team?
Defensive Players
Defense has been the main problem for the Packers up until their game against the Seattle Seahawks. Injuries galore is mostly to blame for that, but that's not an excuse for a lack of depth. Linebackers and the secondary seem to be the positions the Packers should focus on the most. There are plenty of young guys in each category, but the main thing is having them develop into consistent players.
For the linebackers, keep your eyes on Kyler Fackrell, Blake Martinez, and Jake Ryan. Each of these three guys have had glimpses of the players they could become. While none of them have played every game this year, they've done fairly well. Jake Ryan has played in 11 games, while starting eight of those. His tackle total on the year is at 43, with 20 assists, so far. He's slightly more experienced than Fackrell and Martinez with this being his second season.
Mandatory Credit: Mark Hoffman/Milwaukee Journal Sentinel via USA TODAY Sports
Blake Martinez has played in 10 games so far and has one interception, which came against Chicago. He's been a solid addition at LB (even though he's currently injured). Kyler Fackrell has also played in 10 games, but hasn't had as much of an impact as far as tackles go, but that's okay. He hasn't started and games and like Martinez, has also landed on the injury list. While that's not great for this season, there's still some potential there. Despite his limited time on the field, he has managed to force a fumble, which is key when the Packers haven't been great with creating turnovers (Seattle game aside).
With these three guys, and the continued guidance of players like Nick Perry and Clay Matthews, there's a ton of hope and potential at the LB position. Not to mention, Joe Thomas and Jayrone Elliott are solid options at the position already, as well.
The secondary has been all kinds of crazy this season. This is probably where the most injuries have occurred, or at least the most crucial ones. Sam Shields has been out the majority of the season and will not be returning for the regular season. However, players like Damarious Randall and Ha Ha Clinton-Dix have already proven that they can make an impact in the secondary. Randall is two season in and Clinton-Dix is three seasons in. Both have a interceptions on the year, and both can make some decent runs after intercepting the ball.
Aug 18, 2016; Green Bay, WI, USA; Green Bay Packers cornerback Damarious Randall (23) celebrates following an interception during the second quarter against the Oakland Raiders at Lambeau Field. Mandatory Credit: Jeff Hanisch-USA TODAY Sports
There are a couple of rookies, who can learn a bit from these two players: Kentrell Brice and Josh Hawkins. Both have played in most of this season's games, but have hardly had an impact. While that's not the most promising thing to say, it gives them a lot of room to learn. If anything, we have to hope this season has been a big lesson for the team as a whole. You can even put Ladarius Gunter in the conversation here. Get these three guys to the level of Randall and Clinton-Dix (or even Shields) and that's a strong secondary.
Build upon these three positions and the Packers defense will be in good shape.
Offensive Players
The offense is a bit tougher to hash out. Rodgers isn't going anywhere as QB until he retires most likely, so Brent Hundley will be sitting back and learning from the pro, much like Rodgers had to do with Favre at the helm. Jordy Nelson is here to stay, too. Davante Adams is still relatively new, but he's already shown us his worth this season alone. And Randall Cobb will still be the slot guy.
However, Jeff Janis and Trevor Davis can still be solid pieces to the WR core. Janis has spent more time on special teams as of late, and that's fine, but it would be nice to see him get some more reps. Davis has a great deal of speed, and that can always come in handy, as we've seen with his punt and kick returns. It would be great to see him in action at WR with some targets sent his way.
Dec 11, 2016; Green Bay, WS, USA; Green Bay Packers wide receiver Jeff Janis (83) does a Lambeau Leap after scoring a touchdown in the fourth quarter as the Green Bay Packers host the Seattle Seahawks at Lambeau Field. Mandatory credit: Adam Wesley/Green Bay Press Gazette via USA TODAY NETWORK
This leaves us to discuss the offensive line. At times, Rodgers seems to have all day to throw the ball (which somehow doesn't always end well). Jason Spriggs started two games and has played in 13 this season. He was sort of just thrown right into the mix of things and has been able to hold his own. He's even helped out by recovering a fumble.
Running back has been a lackluster position this season, mostly filled by Ty Montgomery (who has finally been given the RB designation on the Packers roster). He's done a solid job. Christine Michael is a new addition to the team and we haven't seen enough of him just yet to make any solid decision on how effective he is or not. On that note, give him more reps and let's see where this goes for now.
Focus on keeping that offensive line strong, and Rodgers is still capable of handling the rest.
Going through this roster, there are definitely signs of a hopeful future for this team. I wouldn't count them out anytime soon.
More from Lombardi Ave
This article originally appeared on
---
---