National Football League
National Football League
Giants K Tynes says leg fine, ready for season
Published
Sep. 2, 2011 11:00 p.m. ET

New York Giants placekicker Lawrence Tynes has tested his injured right leg and has proclaimed himself ready for the start of the season.
Tynes attempted 25 field goals and kicked off eight times in a workout at the Giants training facility Friday in his first major test of the leg he hurt in the preseason opener against the Carolina Panthers on Aug. 13.
The 33-year-old who is entering his fifth season with the Giants has no doubt that he will be ready for the season opener in Washington on Sept. 11.
Tynes was injured when a Carolina player crashed into his right leg while blocking a field goal.
Rhys Lloyd has handled the placekicking in Tynes' absence, making 4 of 7 field goals and all six extra points.
''I am a little sore,'' Tynes said after Friday's workout. ''Obviously, I haven't done anything in three weeks. I feel like I am ready but Coach will make that decision. I feel like I kicked pretty well.''
Tynes said he kicked twice earlier in the week and he may kick again on Sunday when he is back at the training center for treatment on his leg.
Tynes said he was more concerned with his kickoffs than field goals. Four of his kickoffs went out of the end zone, which is better than he normally does. He smiled, adding the wind was at his back.
The Giants told Tynes last week that they needed him to test his leg this week with the cut to the 53-man roster limit scheduled for Saturday.
Rhys Lloyd had handled all the kickoff and field goal duties with Tynes out and he has looked good, making 4 of 7 attempts, including a 48-yarder in the Giants' 18-17 win over the Patriots.
''We planned on this when they left for the trip (to New England),'' Tynes said. ''I knew that. We don't want to hamstring anyone. I feel like I am ready, and I feel like I am going to be able to play at a normal level with no limitations. We're not going to need someone to kickoff or someone like that. I feel like I can do the job.''
Tynes thinks Lloyd can be a placekicker in the NFL.
''I think he got labeled as a kickoff guy, which is all he did from what I understand in Carolina,'' Tynes said. ''They never let him kick field goals, but the leg strength is there. He hits a great ball. He can definitely kick in this league and I hope he gets a shot somewhere.''
While Tynes seems likely to be the Giants opening day kicker, the punting competition between incumbent Matt Dodge and veteran Steve Weatherford is too close to call.
Dodge, who was inconsistent as a rookie and made the final crucial mistakes in the home meltdown against the Eagles in December, has averaged 46.4 yards with a 34.9 net. Weatherford has averaged 46.2 yards with a 43.9 net.
''This is my sixth year in the NFL and my sixth competition in training camp, so this is nothing new to me, but it doesn't make it easy,'' said Weatherford, who spent the past two seasons punting for the Jets. ''You get to where you are comfortable in the locker room and you're comfortable with your snapper and it's nerve-wracking to know you might not get to play with them this year.''
Weatherford believes he has punted as well as he can and that both he and Dodge could land jobs on opening day, although they might be in different cities.
''We'll see what happens,'' he said. ''The one thing I am confident in is that the Giants are going to have a good punter this season whether it's me or Matt Dodge.''
Dodge enjoyed the competition with Weatherford, saying it reminded him of college when there were sometimes three punters looking for the top spot. He added he feels he has kicked well enough to be the punter.
''Until you have a job, you don't know that,'' Dodge said. ''It's cool to put yourself in that position. I'm pretty excited. Tomorrow, I could either be playing here or be back home or wherever, so it's a pretty exciting time.''
---
---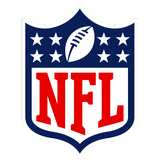 Get more from National Football League
Follow your favorites to get information about games, news and more
---