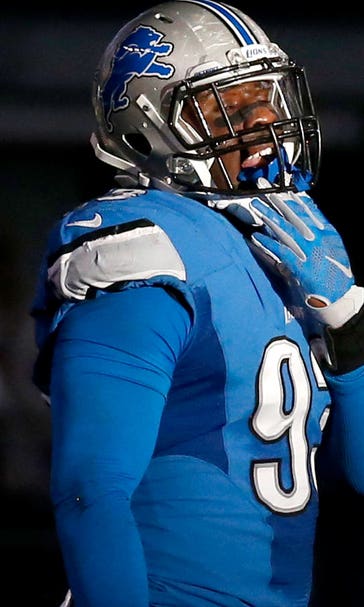 George Johnson finally found a happy ending in Tampa Bay
April 15, 2015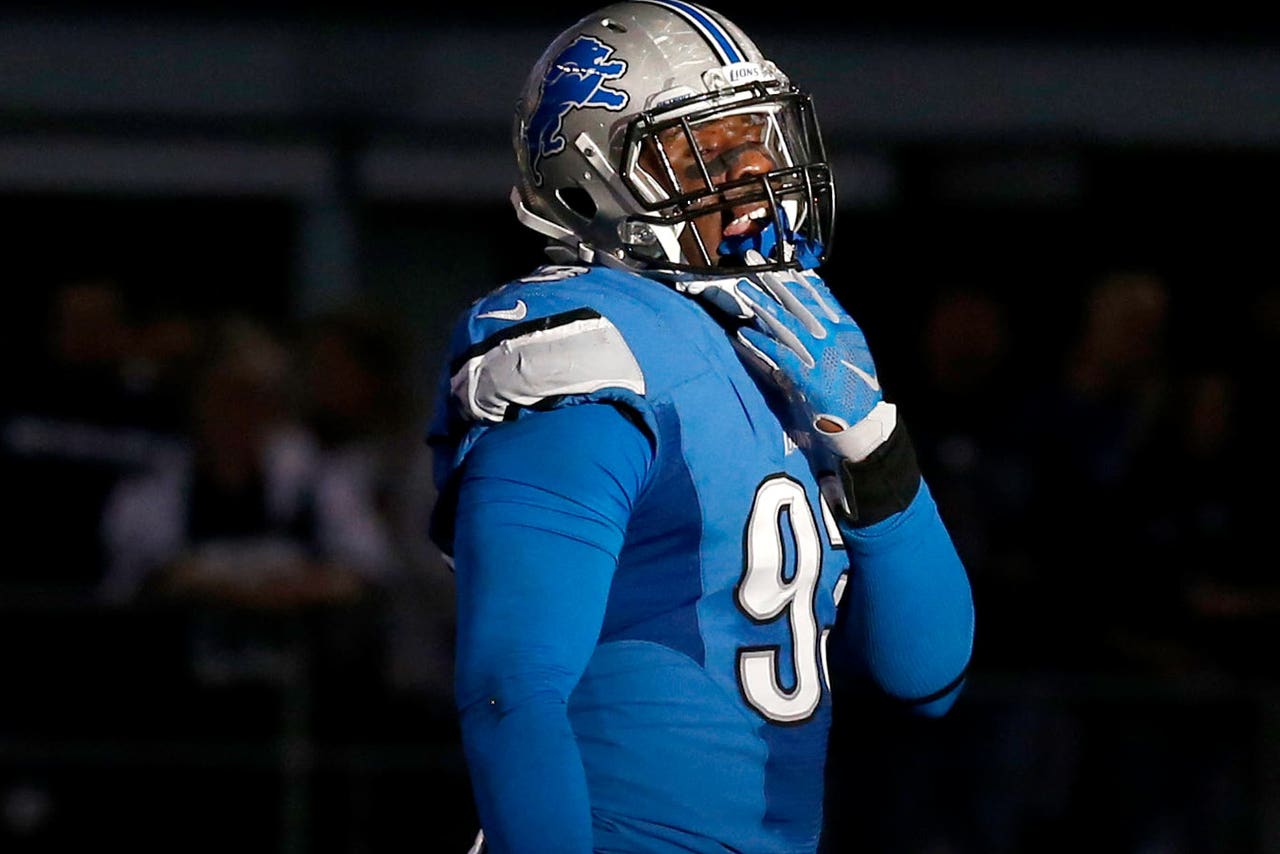 George Johnson received the email from his agent with the terms of the offer from the Tampa Bay Buccaneers: three years, $9 million, with $2.75 million guaranteed in the first year of the deal. It was agreed to, ready to be signed and shipped to the Detroit Lions to see if they wanted to match.
"Are you happy?" Johnson's agent, Brian Levy, asked him. "Can you believe it?"
"I'll believe it when it's done," Johnson replied.
One can't fault Johnson for being skeptical. Within the last year, he's contemplated retirement, hit "rock bottom" emotionally and financially, fought for a roster spot with the Lions, played in constant fear of losing that job, learned his free-agent status wasn't nearly as free as he thought (restricted instead of unrestricted because of a rare quirk that left him a few days short of the required time on the roster) and then lost patience as he waited for an offer sheet from another team.
On Tuesday, a little more than a year after his lowest point, Johnson became a member of the Buccaneers. The Lions declined to match the offer and instead traded him to Tampa, with Detroit getting a fifth-round pick in exchange for Johnson and a seventh-rounder.
It was done. And therefore, it was time to believe.
"One of the craziest years of my life," Johnson told FOX Sports by phone, a few hours after the deal became official. "I was flat, it felt like I was in a hole and I had to look up the whole time. There was nowhere to go but climb out.
"A great ending to a great story."
The beginning was last March, when Johnson had been out of the NFL for over five months and was hearing absolutely nothing from any teams. He was disappointed and defeated. He thought his wife, Rebecca, was going to leave him. That wasn't true, nor was it accurate he had no future in the NFL. But that's how the former undrafted free agent from Rutgers felt.
Needing money, the family sold everything but their clothes and a bed they would take to Johnson's mother-in-law's house. They set up the bed in the basement. That's where they would live.
"That really got to me. I couldn't provide the way a man could," he said. "I was beating myself up. I felt worthless."
So Johnson, then 26 years old, called Levy and told him he was ready to retire. He had a few job leads -- a bouncer at a night club or a telemarketer -- and he had to pay the bills somehow.
Levy told Johnson to hang in there and that he'd get him another shot. Johnson waited, only to learn his chance would come on a tryout basis with the Lions as part of their rookie minicamp. Teams often fill out the roster for those camps with unsigned veterans looking for another chance. Only a few of them wind up signing contracts, though even fewer hang around longer than training camp. It's one thing to impress against inexperienced draft picks, undrafted free agents and rookie tryout players; it's quite another to continue that success into the preseason and regular season against starters.
Johnson did, though. He had 2-1/2 sacks in the final two preseason games to secure a roster spot by beating out veteran Darryl Tapp. Johnson knew he had to continue playing well to keep that job and he did, recording 1-1/2 sacks in the opener and 4-1/2 more the rest of the season.
"I can't explain anything else but God. I felt like I never changed or had a different ability," he said. "For me to play the way I did, I can't do anything but give thanks to God. To me, that's the only thing that got me to where I was."
Of course, Johnson's faith was tested again.
In February, his wife told him she had read online the Lions were considering placing a tender on Johnson. It was an odd update, considering there are no tenders for unrestricted free agents. Hence the "unrestricted" part.
Johnson called Levy and learned there was a debate between the Lions and the NFL Players Association regarding how many accrued seasons he had. The Minnesota Vikings cut him between their fifth and sixth game in 2013. Though Johnson received a game check for the sixth week because he was on the roster until Wednesday of that week, he didn't get a roster credit for the game. Therefore, he had only three accrued seasons (active for six games or more), not four. He was a restricted free agent, which meant his market had severely shrunk because teams are reluctant to extend offer sheets.
As he feared, Johnson received lukewarm interest from a handful of teams. On March 20, he had once again lost patience. He wanted to sign the tender from the Lions, which came with a non-guaranteed salary of $1.542 million.
"It just seems everyone who wanted me is gone," Johnson wrote in a text to Levy. "And I don't want to go somewhere to be No. 3 (on the depth chart) when I can be here (in Detroit) to be No. 3."
Levy told Johnson to wait. There was no rush to sign a deal the Lions could rip up at any point. Plus, the Bucs seemed to be more than just mildly interested. Sure enough, Johnson visited the team earlier this month. He was discouraged when he left without a deal, only to receive the offer last Wednesday.
That was the news from Levy he originally greeted with an understandable amount of skepticism.
"It didn't hit me until the next morning," he said. "I was driving to work out and I thought, 'I just signed an offer sheet.' That's when it finally hit me. A whole bunch of emotions came. Last year to now, it's a complete 180. It was amazing how things worked out."
He continued with a laugh, "Of course, nothing would go that easy for me and there would be a hiccup that would get in my way."
That would be the Lions contesting the offer sheet by claiming they shouldn't have to match escalator and de-escalator clauses in the contract. With his wife pregnant with the couple's third child, Johnson wanted to know whether he'd be headed back to Detroit or to Tampa. The issue was resolved Tuesday morning when the Lions squeezed the swap of picks out of the Bucs, who didn't want the situation to linger for another week because the NFL Draft is approaching.
Johnson could finally relax, knowing he's financially secure and on his way for a reunion with former Vikings head coach and current Buccaneers defensive coordinator Leslie Frazier. He has a chance to be a starter in a system he knows well.
Looking back over the last year, Johnson feels the adversity was designed to make him stronger.
"Just how far I've come, how much I've matured," he said. "Not even myself but my entire family, how we've all grown. It was a year that was needed for me to grow spiritually, grow as a leader, and grow as a person.
"I definitely believe that. Everything happens for a reason."
---
---