National Football League
National Football League
Free agency's winners and losers
Published
Sep. 27, 2011 1:00 a.m. ET

Wide receiver Chad Ochocinco can't master New England's playbook.
Minnesota quarterback Donovan McNabb can't finish off the opposition.
And the addition of high-profile defenders like Nnamdi Asomugha, Dominique Rodgers-Cromartie, Jason Babin and Cullen Jenkins hasn't kept Philadelphia from surrendering an NFL-high eight touchdown passes.
So is it too early for a case of buyer's remorse?
Not necessarily. Other players who have new homes are making a far more positive impact. Three games into the season, here is a look at the league's biggest winners and losers from a personnel standpoint after the wildest offseason of transactions in NFL history:
Winners
Baltimore: Any team experiencing offensive line woes should chop-block themselves for not signing left tackle Bryant McKinnie (Minnesota) or guard/center Andre Gurode (Dallas) after both players were surprisingly released by their former teams during the preseason. McKinnie and Gurode comprised the left side of Baltimore's offensive line in Sunday's 37-7 rout of host St. Louis.
Those additions weren't general manager Ozzie Newsome's only shrewd offensive maneuverings. Running back Ricky Williams is a comparable (and cheaper) backup to Ray Rice than the released Willis McGahee. Vonta Leach is a fullback upgrade — albeit an expensive one — to the departed Le'Ron McClain. And once Lee Evans gets healthy, the ex-Buffalo standout will team with rookie Torrey Smith to give Baltimore the speed no longer lacking in its wide receiver corps.
Tennessee: Matt Hasselbeck never wanted to leave Seattle, so don't expect him to feel sorry for that franchise amid its current quarterback woes. After 10 seasons with the Seahawks, Hasselbeck has quickly struck his own chord in Music City USA with 300-yard passing performances in Tennessee's two-game winning streak.
Hasselbeck's job is going to get much tougher now that standout wide receiver Kenny Britt (knee) is out for the season. But every snap that Hasselbeck takes buys time for 2011 first-round draft pick Jake Locker to develop without being forced to play prematurely.
Middle linebacker Barrett Ruud also was a nice pickup after not drawing a big-money free-agent offer. Signed to a one-year, $4 million contract, Ruud leads the Titans with 20 tackles.
Washington: General manager Bruce Allen and head coach Mike Shanahan have quickly made up for lost time after a wasted first season with the Redskins. The signings of free safety O.J. Atogwe and defensive linemen Barry Cofield and Stephen Bowen along with the drafting of outside linebacker Ryan Kerrigan greatly upgraded the defense. Washington is surrendering an average of 6.1 points and 51.2 yards less a game than in 2010.
Offensively, the preseason trade to acquire Tim Hightower is proving a steal with the running back looking far more comfortable in Washington's one-cut scheme than he ever did in three prior seasons with Arizona. The Redskins, though, may have made one fatal flaw that could cost the team a playoff berth: not addressing the quarterback position with someone other than Rex Grossman or fellow journeyman John Beck.
Buffalo: General manager Buddy Nix has said he will rebuild primarily through the draft, but two veteran acquisitions have instantly helped the surprising Bills (3-0). With a three-year, $12 million contract, ex-Green Bay linebacker Nick Barnett is providing far better bang for the buck than the departed Paul Posluzny, who inked a six-year, $42 million deal with Jacksonville. The signing of wide receiver/Wildcat quarterback Brad Smith has not only given Buffalo's offense increased flexibility but removed that same element from the AFC East-rival New York Jets. Nix also was shrewd enough to recognize that wide receiver David Nelson had developed enough to allow the Evans trade to Baltimore for a 2012 fourth-round pick.
Nix's work, though, is far from done. His goal for next offseason is to improve Buffalo's overall roster depth, which is still hurting by years of lousy college drafts.
Green Bay: Coming off a Super Bowl victory, general manager Ted Thompson opted not to mess with a good thing. Thompson hasn't added a single NFL veteran to his roster, instead depending on the continued development of young players. Thompson's biggest moves were re-signing wide receiver James Jones, linebacker A.J. Hawk and right guard Josh Sitton to new contracts.
So far, so good with a 3-0 start.
The decision to let defensive end Cullen Jenkins leave via free agency to Philadelphia seemed risky but Jarius Wynn (two sacks last Sunday against Chicago) has stepped in nicely. Thompson is now hoping that Morgan Burnett and Charlie Peprah can do the same while replacing injured Pro Bowl free safety Nick Collins (neck).
Losers
New England: The trades that netted Ochocinco and defensive tackle Albert Haynesworth have yet to pay dividends. Ochocinco's most noteworthy moment so far was dropping a sure touchdown pass in last Sunday's 34-31 loss at Buffalo. Haynesworth hasn't been healthy enough to contribute much. But the biggest mistake New England made was not addressing what everyone outside the 508 area code realized was its biggest deficiency — outside pass-rush. One of the main reasons New England currently fields the NFL's 32nd-ranked pass defense is the inability to apply consistent pressure on opposing quarterbacks, exposing a secondary that also is underachieving.
Philadelphia: The self-proclaimed "Dream Team" has gotten off to the same kind of poor start that the Miami Heat did in the early days of LeBron James, Chris Bosh and Dwyane Wade playing together for the first time. Not only is Philadelphia 1-2, it has become quickly evident that the Eagles erred by not bettering the offensive line during their wild offseason personnel spree. Michael Vick can whine about the officiating all he wants, but the oft-injured quarterback should focus the brunt of his anger on the five players in front of him who are doing a shoddy job of protection.
Minnesota: McNabb has become a symbol of Minnesota's inability to hold second-half leads in all three of its losses. Through the first two quarters, McNabb is completing 65.9 percent of his passes and averaging 6.7 yards a completion. Those numbers drop to 48.6 and 5.0 in the final two quarters. First-year Vikings head coach Leslie Frazier needs to realize it's better to take your lumps with rookie Christian Ponder than continuing to waste time on a veteran whose best days are behind him.
Seattle: If the quarterback-starved Vikings didn't think re-signing Tarvaris Jackson was a good short-term option until Ponder was ready, there was little reason to believe he could succeed in Seattle. Jackson remains as mediocre as ever in new surroundings. He also isn't being helped by a rash of Seahawks injuries that sidelined two high-profile newcomers in guard Robert Gallery and wide receiver Sidney Rice. If it weren't for woeful Kansas City (0-3), Seattle would be considered the defending division champion that has taken the biggest step backward.
Miami: At the urging of the team owner (Stephen Ross), who tried to replace him with Jim Harbaugh this offseason, embattled head coach Tony Sparano is trying to open up the vertical game. Unfortunately for him and long-suffering Dolphins fans, Sparano is airing it out with one of the NFL's worst clutch quarterbacks in Chad Henne. Overmatched general manager Jeff Ireland didn't upgrade the weak tight end position or the leaky right side of the offensive line. Plus, the Dolphins have made the huge mistake of trying to use Reggie Bush as a between-the-tackles rusher when he is best utilized in a more multipurpose role. Sparano will have plenty of time to lament this if he gets fired, which could come as early as Monday if the Dolphins fall to 0-4 Sunday with a loss at San Diego.
 
---
---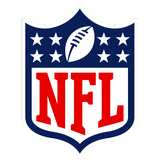 Get more from National Football League
Follow your favorites to get information about games, news and more
---