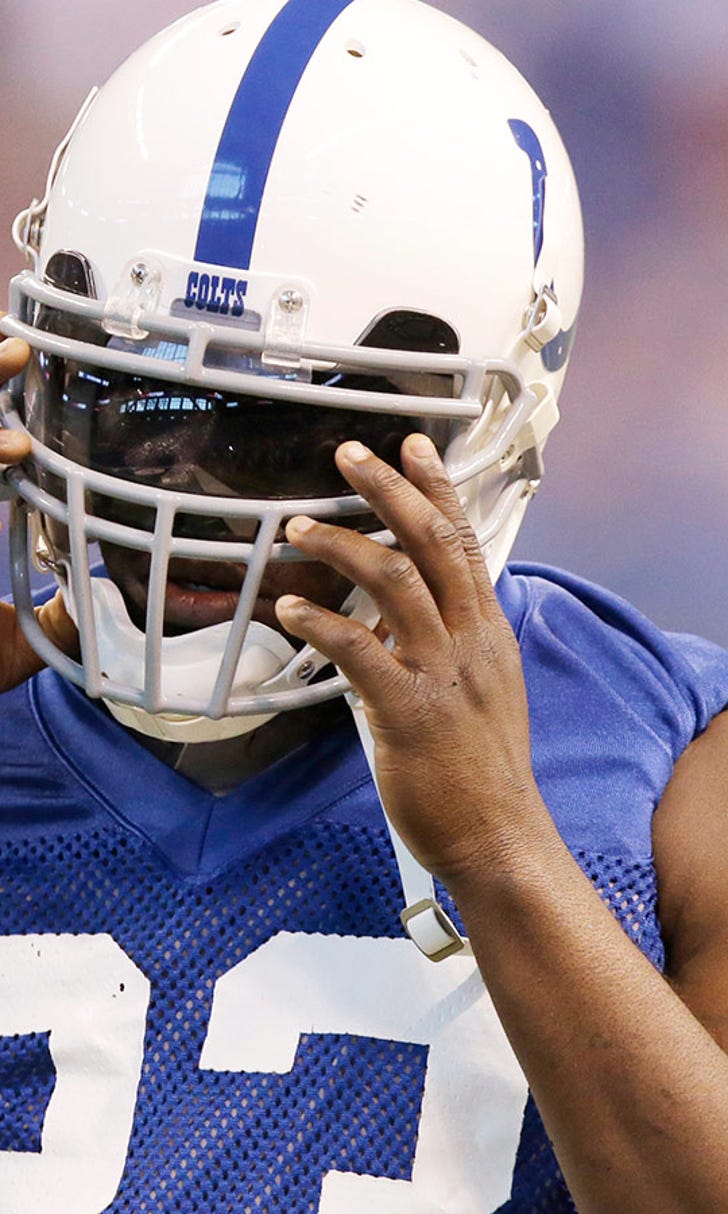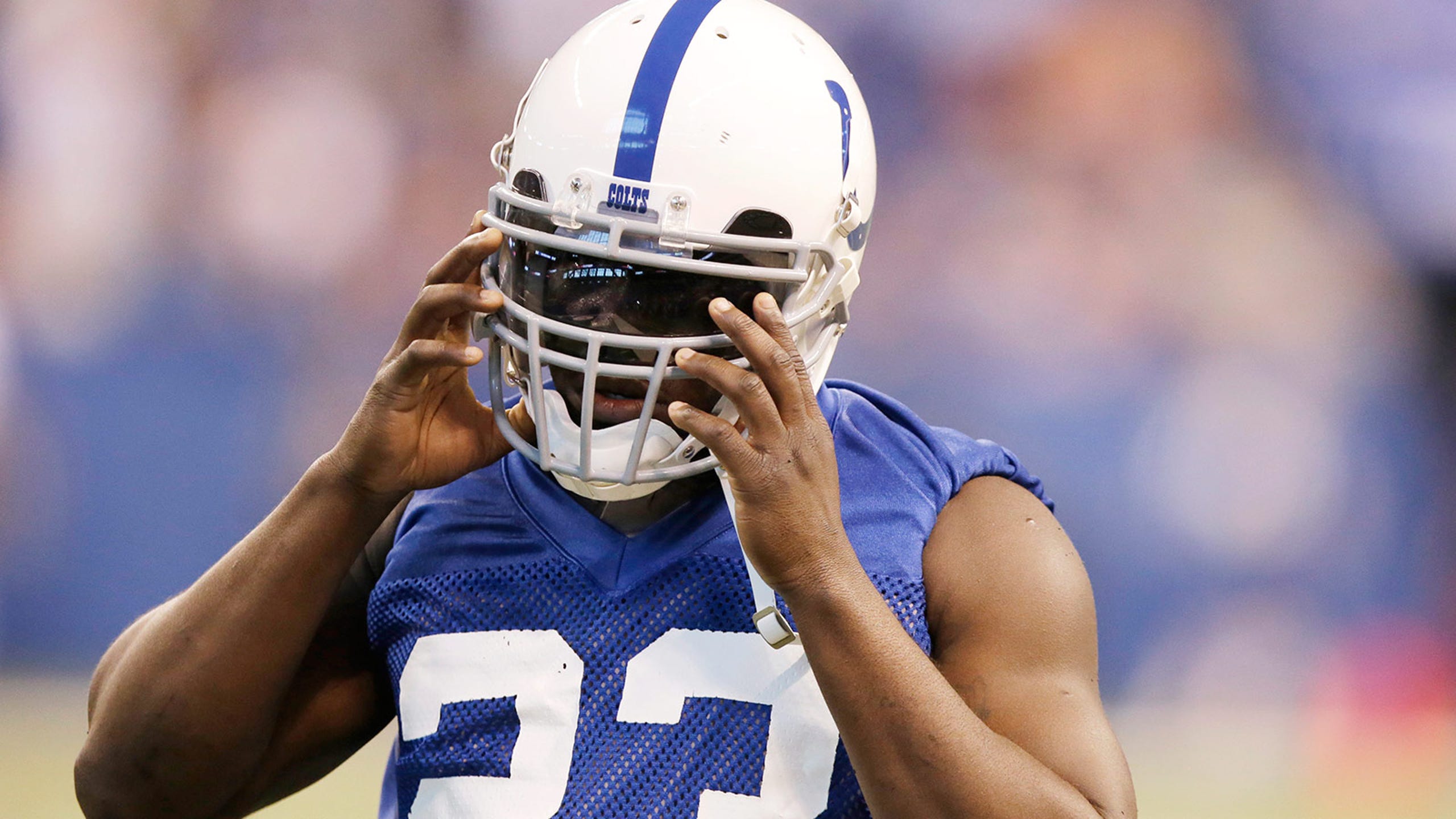 Frank Gore with something to prove to 49ers, Colts
BY foxsports • June 15, 2015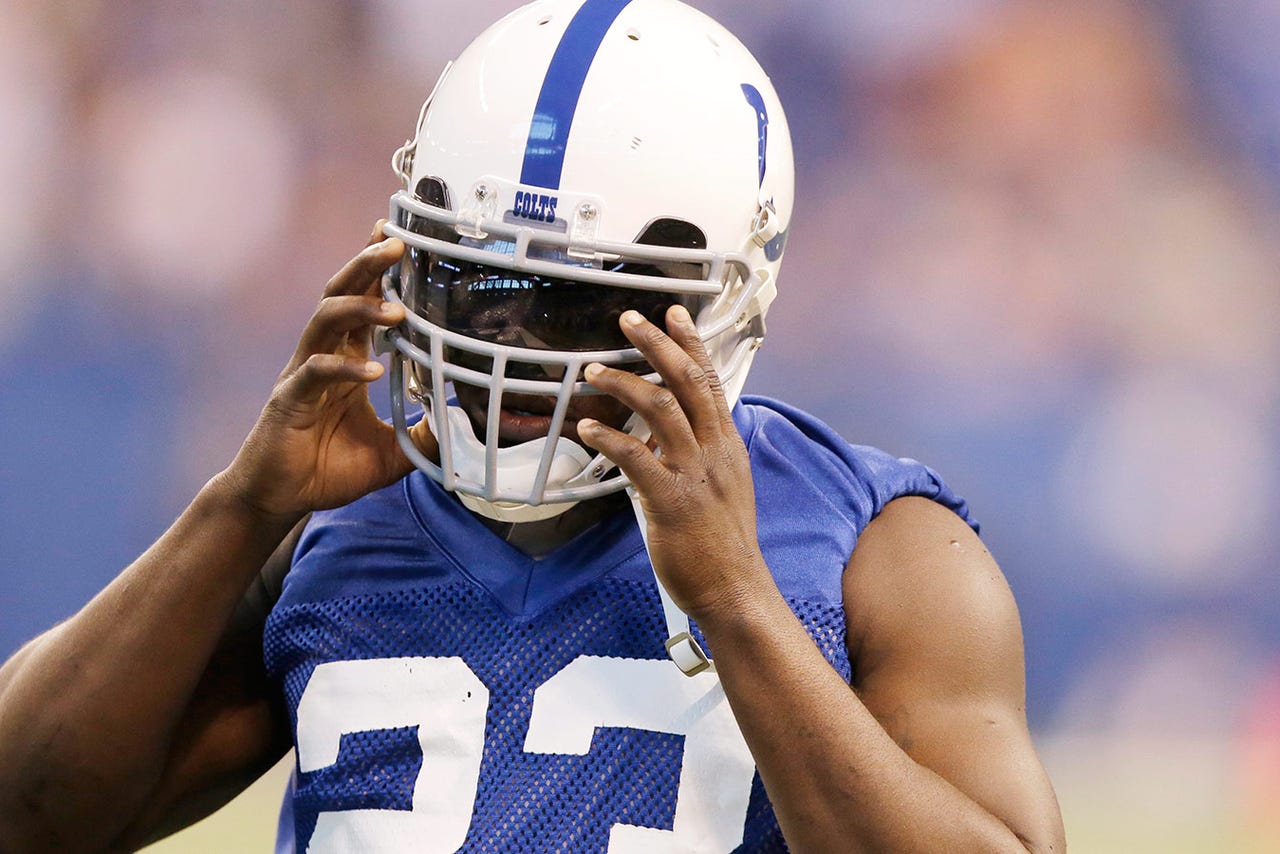 Frank Gore is grateful to be with the Indianapolis Colts and after spending the past 10 seasons with San Francisco 49ers, he's eager to show both teams he continues to be one of the NFL's top running backs.
"When you still love the game, and you go to another team, you don't think about what you've done in the league," Gore said, via USA Today.  "You think about what you want to do for that team, for that team that wanted you. You want to make them feel like they were right and want to show the people in the other organization that you were with before that that they were wrong."
Gore, a five-time Pro Bowler with eight 1,000-yard seasons to his credit, signed a three-year, $12-million deal with Indianapolis in March. Gore is expected to be a key contributor on a team with Super Bowl aspirations and he's confident he still has more to offer.
"When you watch (last year's) film, and you see what I did when I did get opportunities, I did great things with it," Gore said. "I'm not knocking DeMarco Murray — I think he's a great back — but I feel like I was the probably the top guy on the market this last offseason.
"My challenge is that I want to show the league that I can still be Frank Gore — that's in every phase of the game, not just running."
To that end, Gore refuses to rest on past accomplishments. With the Colts offseason program now over, the team is off until the start of training camp in August. Gore said he plans to return home to Miami and will train with a group of young running backs, including Cincinnati's Giovanni Bernard, Cleveland's Duke Johnson and Rashad Jennings of the New York Giants.
"You keep yourself honest. If you train with young guys, at your position, second or third year — and if you're keeping up with them or beating them — you got a great shot to have a great year," Gore said.
"They help me, I'll help them. This is why I feel I'm still playing, because of the way I'm training."
Gore continues to push himself, and he can feel the difference being with a new team has made.
"I look at it like this: once you have success, everybody can get kind of cocky. I kind of felt that last year, starting the season when I was with the Niners, we were cocky," Gore said. "I don't feel that here, you know? They work."
(h/t USA Today)
Photo credit: Darron Cummings/AP
---
---