National Football League
National Football League
For Jets' Davis, leadership, faith intertwined
Published
Aug. 10, 2014 5:29 p.m. ET

CORTLAND, N.Y. (AP) Demario Davis' eyes are pure intensity.
The New York Jets linebacker has a gaze that's deadly serious - whether he's talking about football or life. He speaks with a purpose while looking straight at you, the dark brown around his pupils both piercing and intimidating.
They are the eyes of a leader. They garner attention and respect - on the football field and off.
''I don't think leaders are made. Leaders are born,'' Davis said. ''Ever since I was a young child, I always told my Mom, `I'm a leader. I want to be a leader in everything I do.' My Dad always told me at an early age that I should never be a follower.''
That has been a driving force for the 25-year-old Davis, who has already established himself as a team leader despite being in just his third season. It was a quality Rex Ryan saw right away when the Jets drafted him in the third round out of Arkansas State in 2012.
''When I talked to him, I said, `Wow, he's got some natural leadership ability,''' Ryan recalled. ''I sensed it and I think we're starting to see it going on Year 3 now with him.''
For Davis, leading people is a delicate balance of faith and football.
He's a devout Christian whose job requires him to smash opposing ball carriers. He studies the Bible and his playbook with equal amounts of urgency.
''My faith is always going to be the most important aspect of my leadership,'' he said in a candid interview with The Associated Press. ''I was a leader off the field on this team before I was a leader on the field. I wanted my character to speak for me before I even stepped foot on the field.
''I wanted guys to know that I put God first, I put my family second and I put football third.''
Davis insists he's on a daily quest to be a better person. And, more than that, he needs to help make others around him better in the process.
''That guy right there,'' defensive end Muhammad Wilkerson said, ''he just wants to be great.''
As a rookie, Davis entered an NFL locker room for the first time and scouted out who the leaders of the team were. Not intimidated by his low spot in the pecking order, he sensed that some of those veterans needed motivation themselves.
''How can I do that? By always encouraging them and challenging them to do more,'' he said. ''It's understanding that, `Hey, I'm a young guy, but I need more out of you. I need to see you doing more and hear you saying more.' With our team, a lot of our leaders are great players and great examples, but not a lot of them are vocal. Not because they can't be. It's just what they choose.
''So, that left a void.''
One that Davis filled seamlessly.
''A gift of mine is speaking,'' he said. ''I'm not bragging about it, but it's just something I'm good at.''
It's no exaggeration to say Davis, who finished second on the team with 120 tackles last season, is one of the first players at morning meetings and almost always the last to leave.
''I can't talk like a leader off the field and not be an alpha male in an alpha-male environment,'' Davis said. ''That's where the work ethic comes in. People always need to see you doing more, need to see you devoted to your craft.''
Growing up, Davis also took that approach and made plenty of mistakes along the way. He got into some trouble, and got those following him into trouble, too. Davis didn't get along with some of his coaches, thinking he knew better than them.
In his second season at Arkansas State, Davis discovered his faith and spent a summer going through evangelism training in Tampa, Florida. He changed his life, and was on the path to changing others' lives, too.
''I've never been hesitant with my faith,'' he said. ''It's always going to speak because of your character before you even say a word. I don't have to go up and say, `God this, God that. The Bible this, the Bible that.' People just understand by your character and the way you handle certain situations.''
His play picked up, too, and his reputation for being a hard-hitting tough guy on the field grew.
''A lot of fans in my college city,'' Davis said, ''they would always say, `You're the meanest guy on the field, but you're the friendliest person I've ever met.'''
Davis has fully earned the respect of his teammates, many of whom often seek him out, looking for guidance from the young guy in the locker room.
''Life beats you up pretty bad,'' Davis said. ''People need to see hope. Having faith is so much about seeing something that's not there, having hope that something better is to come.
''That's always my message: No matter what your situation is, it can always be better.''
---
AP NFL website: www.pro32.ap.org and www.twitter.com/AP-NFL
---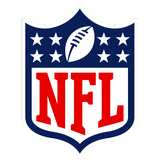 Get more from National Football League
Follow your favorites to get information about games, news and more
---