National Football League
National Football League
Football HOF proposes adding contributor category
Published
Aug. 2, 2014 2:45 p.m. ET

CANTON, Ohio (AP) The Pro Football Hall of Fame is considering a proposal to add a contributor category, which could have the potential of increasing the number of annual inductees to eight.
Hall of Fame President David Baker said the proposal was presented to the board of trustees for approval on Friday. It's unclear if the proposal passed.
Baker said officials believe there is a need to add the category to address what's become a backlog of qualified candidates - including commissioners, owners and general managers - who played a role in establishing and building the game.
He noted there are only 19 contributors enshrined, and only nine of them inducted over the past 49 years.
If approved, the Hall of Fame would add a contributor committee to nominate candidates to be considered by the 46 selectors as early as next year.
The Hall of Fame established a similar process by establishing a seniors committee in 1972.
Currently, a maximum of five modern-era players and two seniors can be inducted each year.
Under the proposal, Baker said the addition would not eliminate a spot for modern-era players.
Instead, two contributors and one senior player would be eligible for induction next year, followed by one contributor and two seniors in 2016. The numbers would rotate over five years and the process then reassessed.
All nominees would require 80 percent approval for induction.
---
REED APOLOGY: Former Bills star receiver and Hall of Fame inductee Andre Reed issued an apology to Jon Bon Jovi after being quoted in a New York Magazine article this week using a profanity in referring to the New Jersey rocker, who is a contender to buy the Buffalo Bills.
In apologizing, Reed did not retract the statement. Instead, he said the comment he made was supposed to be off the record and not for publication.
Bon Jovi is part of a Toronto-based ownership group that is in the running to buy the franchise, which is for sale after Hall of Fame owner Ralph Wilson died in March. Buffalo-area leaders and Bills fans have raised concerns questioning whether Bon Jovi's intent is to buy the Bills and potentially relocate them to Toronto.
Reed insists the franchise should stay in western New York.
''People in Buffalo don't want Bon Jovi to buy the team and move it,'' Reed said. ''So basically, I said stuff that people would maybe say. But again, that was off the record.''
Bon Jovi is scheduled to attend the Hall of Fame festivities this weekend, and has been invited to perform at inductee Michael Strahan's after-party.
---
HUMPHREY'S REGRET: Claude Humphrey's induction will be a bittersweet moment for the former Atlanta Falcons and Philadelphia Eagles defensive end.
The six-time Pro Bowl selection who retired after the 1981 season, waited 28 years for his name to be called. The one person he'll miss not having at the ceremony is his wife Sandra, who died 14 months ago.
''I met her in high school and we dated all through college,'' Humphrey said. ''It's a bittersweet moment that at the twilight of it all that she's not here to celebrate with me. But I know that the Lord had a bigger plan for her, so he called her home. And I have to accept that.''
---
EXTRA POINTS: The ever quotable Strahan had an amusing reaction when informed fellow inductee, Ray Guy, will have at least 20 former punters in Canton to help him celebrate. ''For 20 punters to come out, that's awesome,'' Strahan said, before breaking into a laugh. ''You'll never see 20 punters together. Actually, you don't want to see 20 punters together.'' ... There are scheduled to be 109 Hall of Famers in attendance for the induction ceremony. ... The Bills, who face the New York Giants in the Hall of Fame Game on Sunday, are 0-3 in the annual preseason opener.
---
AP NFL website: www.pro32.ap.org and www.twitter.com/AP-NFL
---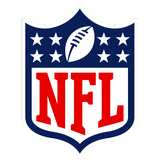 Get more from National Football League
Follow your favorites to get information about games, news and more
---