New England Patriots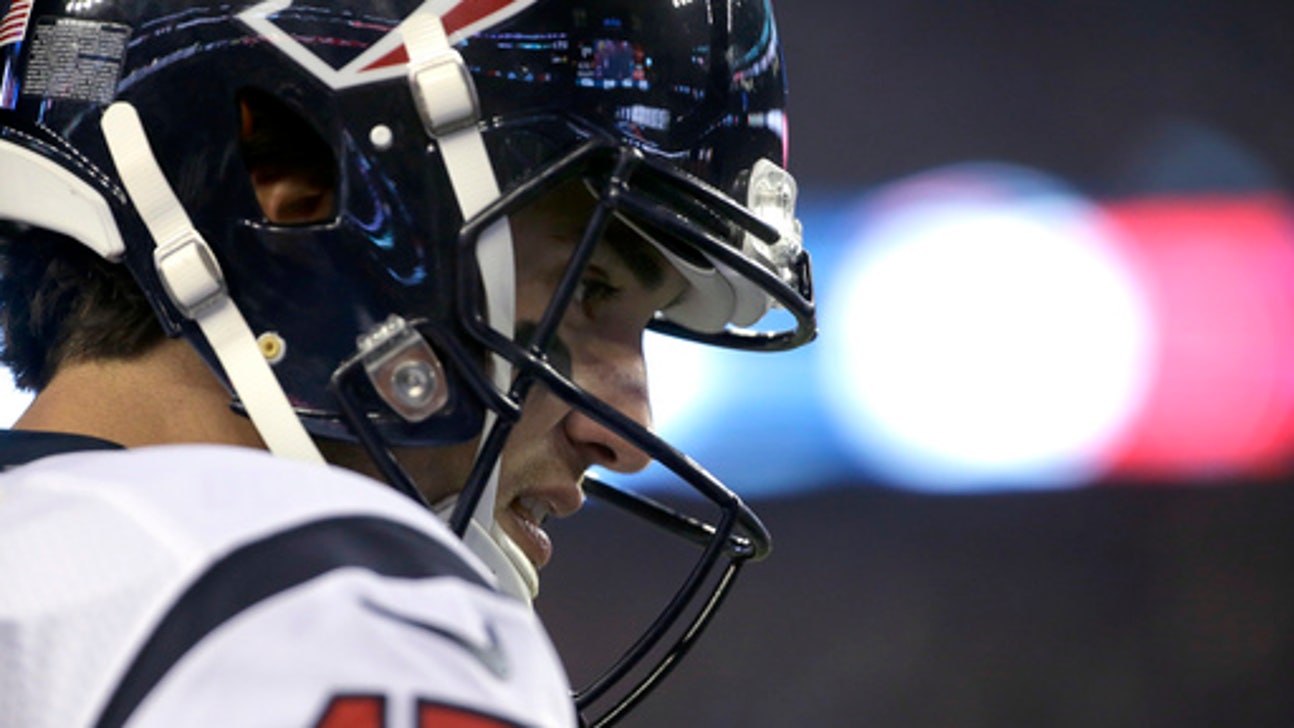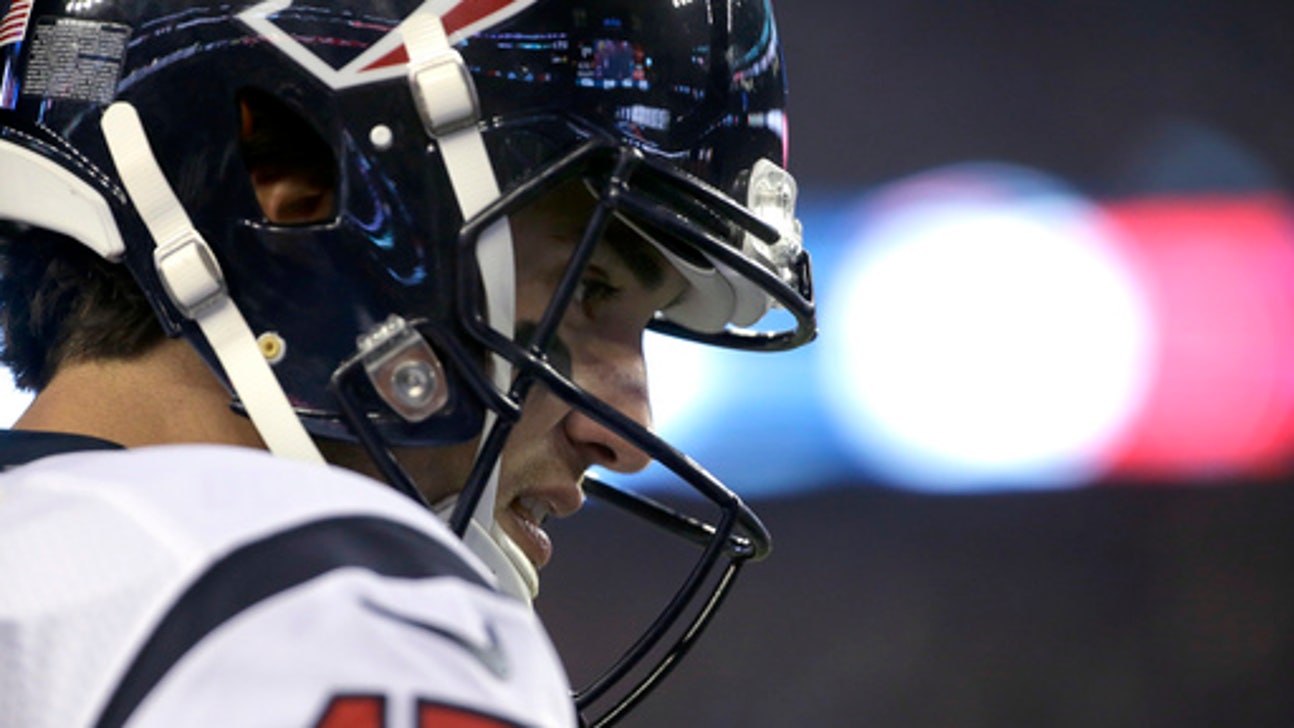 New England Patriots
Fixing mistakes key for Patriots heading into AFC title game
Updated
Mar. 4, 2020 4:33 p.m. ET

FOXBOROUGH, Mass. (AP) The New England Patriots are happy to be back in the AFC championship game.
But there's plenty to clean up on offense if they hope to earn a shot at their fifth Super Bowl title.
After finishing the regular season with a league-low two interceptions among starting quarterbacks, Tom Brady was picked off twice during Saturday's 34-16 divisional-round win over the Houston Texans.
The Patriots were saved by their defense, which intercepted Houston's Brock Osweiler three times and helped set up the offense's final touchdown of the night.
''I think we just have to learn from it,'' Brady said. ''It was a lot of things, and when you add our poor execution on top of that, then you add turnovers on top of that, it doesn't feel great because we worked pretty hard to play a lot better than we played.''
While Dion Lewis was all over the field with a trio of touchdowns, including a 98-yard kickoff return for a score - the Patriots' first of the season - the run game clearly underperformed.
With leading rusher LeGarrette Blount slowed after being limited in practice this week because of an illness, New England rushed for just 98 yards. Blount had eight carries for 31 yards, less than half of his season average of 73 per game.
But coach Bill Belichick said the onus is not just on the players, but the coaching staff as well this week as they prepare to host the winner of Sunday's matchup between Pittsburgh and Kansas City.
''We have to play better, we have to coach better than we did (Saturday night), or there won't be much left in our season,'' he said.
Meanwhile the Texans head into the offseason also saddled with questions about an offense that ended the season with yet another example of Osweiler failing to put together consistent performances.
''Obviously, any time you lose, the offense needs to play better because you didn't score more points than the opponent that you are playing,'' Osweiler said. ''It's a collective effort and it certainly starts with myself and there's going to be nobody that works harder this offseason to clean up our offensive issues and be better than we were coming up in the future.''
STAYING PUT
Texans coach Bill O'Brien said he was tired of trying to shoot down reports that he is at odds with management and won't be returning in 2017.
''I'm just tired of answering it,'' he said. ''You can't even have a sense of humor about it. You have a sense of humor about it, people run with that.''
O'Brien is in the third year of a five-year contract. The Texans have reached the playoffs in back-to-back years.
''I'll be back next season. I'll be the Texans coach,'' he said. ''But, like I've also said, I've got to do a better job. ... It starts with me. I don't point fingers; I look in the mirror. I look right, square in the mirror.''
SACK PARTY
Whitney Mercilus sacked Brady for a 4-yard loss in the second quarter, giving him a Texans record six career postseason sacks.
''That was part of our game plan, to get in there and try to affect him with the rush,'' O'Brien said. ''I thought our guys did a great job of that.''
Mercilus passed J.J. Watt and Brooks Reed on the team's sacks list. He also was credited with three quarterback hurries. Brian Cushing had Houston's other sack.
COACHING CHARTS
Next week's AFC championship game will mark Belichick's 11th as Patriots coach. It will also move him past Tom Landry (10) for the most conference championship appearances by a head coach.
HOT HAND
Edelman is now seventh on the NFL's all-time postseason reception list with 81 catches
He started the night in 11th place, but passed Anquan Boldin (68), Art Monk (69), Fred Biletnikoff (70), Cliff Branch (73), and Thurman Thomas (76). He's within range of Andre Reed (85), Michael Irvin (87), Wes Welker (88) and Reggie Wayne (93).
Jerry Rice is first with 151.
SCARLET KNIGHT PARTY
All three of the Patriots' interceptions Saturday came from former Rutgers players Logan Ryan, Devin McCourty and Duron Harmon.
That coincidence wasn't lost on Belichick afterward.
''A big day for Rutgers,'' Belichick said. ''We love to see that. Love to see them for anybody, but especially when we get three of them. That was big.''
Ryan in particular has come on late in season. He has all three of his interceptions on the season over the last four games.
---
AP Sports Writer Jimmy Golen contributed to this report.
---
Follow Kyle Hightower on Twitter at http://www.twitter.com/khightower
---
For more NFL coverage: www.pro32.ap.org and http://twitter.com/AP-NFL
---
---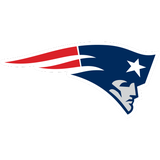 Get more from New England Patriots
Follow your favorites to get information about games, news and more
---