National Football League
National Football League
Finley's back, but Rodgers must keep WRs happy
Published
Sep. 6, 2011 12:16 a.m. ET

The formula seems simple enough for the Green Bay Packers: plug Jermichael Finley back in, and one of the NFL's best offenses gets even better.
The way Greg Jennings sees it, though, reintegrating Finley into the Packers' offense while keeping everybody else happy might not be as easy as it sounds - especially for Aaron Rodgers.
''Let me say this: Aaron has a tough job. A very, very tough job,'' Jennings said. ''You look out there and you see all these options. And it's like, `Yes, I have so many options.' But then, on the other end of that, you look out there and see all these eyes and hands wanting the ball, and now it's like, `Uh, I've got to make sure I get everybody into the game.'''
While the playmaking tight end's return from a season-ending right knee injury could be a huge boost for the Packers going into Thursday night's opener against New Orleans, it also carries some challenges for Rodgers, Mike McCarthy and the rest of the coaches.
Finley took relatively few snaps in the preseason and was limited in practice Monday with a lingering ankle injury - although he said he feels fine, and McCarthy said he participated in most of the drills.
Finley can't wait to get back, and doesn't really see how his return might make things tougher on Rodgers.
''It makes it that much easier, to tell you the truth,'' Finley said. ''We've got playmakers all over the field.''
Rodgers typically sidesteps questions about spreading the ball around by saying he'll throw to whoever is open. And with Finley back, Rodgers is looking forward to seeing what happens with Jennings - and how receivers Jordy Nelson, James Jones, Donald Driver and rookie Randall Cobb might benefit, too.
''With J-Mike back, it will be interesting to see how defenses play us,'' Rodgers said. ''If they try to double him or double Greg and play some sort of special coverage to take one of those two guys away, then Jordy, James, Donald and Randall need to win one-on-one battles.''
Finley certainly has the Saints' attention.
''He's an athletic guy, big, a match-up problem at times,'' Saints strong safety Roman Harper said. ''And you've got to be trying to limit this guy, try to limit the things he can do and try and make them go away from him and things like that. They're definitely going to try and find him though, early, like they have.''
And while Packers fans dream of Finley catching touchdowns over helpless linebackers, Packers offensive coordinator Joe Philbin wants to see Finley become a more complete player.
''There's a lot of potential,'' Philbin said. ''He's made some significant contributions since he's been here. And at the same point in time, he's still got a long way to go in certain areas. To be a complete tight end, you've got to be able to pass block, you've got to be able to run block - not only catch the ball down the field and outjump somebody for the ball. And he's worked hard in all three areas and he's made improvements in all three areas. So now we'll see.''
The real issue is exploiting Finley's matchups while keeping the Packers' talented wide receivers happy. Coaches like to say it's a nice problem to have. And it is. But it still has to be dealt with.
As Finley featured prominently in the offense early last season, Jennings grew frustrated. It came to a boil during the Packers' Oct. 10 overtime loss at Washington. After catching only two passes for 22 yards, Jennings admitted that he had to apologize to then-wide receivers coach Jimmy Robinson after venting on the sideline.
That was Finley's last game, and Jennings' productivity took off in the aftermath of Finley's injury. Will the Packers go through the same growing pains this season?
''No disrespect to any linebacker out there, but he's probably more athletic and more talented than any linebacker that you could ever put on him,'' Jennings said of Finley. ''So he's going to create that mismatch opportunity. I think as a quarterback you see that and you start to zoom in and you make that a focal point and you kind of lose sight of everything and everybody else. But I think there comes a time when you're going to have to balance that out, and I think Aaron's going to do a good job of that.''
Jennings says all the receivers ''totally understand'' that not everybody is going to be happy every week. And Finley says chemistry will come with winning.
'''A-Rod' might throw Greg 10 balls a game, and me and Driver might have two or three,'' Finley said. ''As long as that `W' comes with it, just be happy. We're on the road to a championship, man. And being selfish right now is not the goal.''
---
AP Sports Writer Brett Martel contributed to this report from Metairie, La.
Connect with AP Sports Writer Chris Jenkins: www.twitter.com/ByChrisJenkins
---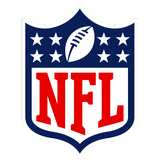 Get more from National Football League
Follow your favorites to get information about games, news and more
---