National Football League
National Football League
Fearless Prediction: Bucs-Seahawks
Published
Dec. 19, 2009 12:00 a.m. ET

Game Snapshot
KICKOFF: Sunday, 4:15 p.m. ET
SURFACE: Artificial turf
TV: FOX (Ron Pitts, John Lynch, Nischelle Turner)

KEYS TO THE GAME: The Bucs are scaling back the offense to help struggling rookie QB Josh Freeman, who has thrown eight interceptions the past two games. They also want to put more of the offensive workload on the ground game, and coach Raheem Morris called out the offensive line as an area that needs to improve. Seahawks coach Jim Mora has been far blunter in the assessment of his own offensive line. With QB Matt Hasselbeck often taking hits even on three-step drops, Seattle will try to work significantly against a Bucs defense that gave up 175 rushing yards last Sunday.

FAST FACTS: Tampa Bay has lost 16 of its past 17 games. ... Hasselbeck is 3-0 in his career against the Bucs.


Personnel News
Bucs:

Seahawks:

Inside The Camps
Bucs:
Josh Freeman said he has to demand more of his teammates, which is tough to do as a rookie quarterback.
"As a rookie, you kind of don't want to rub anybody the wrong way," Freeman said. "But yeah, I definitely think for me to improve and maybe take that next step, I have to be more demanding on the practice field, more of a vocal leader on this team."
Freeman, 21, is trying to rebound after throwing eight interceptions in the last two games. He said he was 'confused,' by the blitz-happy New York Jets' defense but that throwing a pick on the game's first play did not affect his confidence.
"I wouldn't say it crushed my confidence," Freeman said. "It's really the whole day, that defense had me confused. There's not a whole lot more to it. I mean, that first pick, obviously, I was disappointed in myself. The captains trusted me with the ball and I threw a pick on the first play. But yeah, the defense did a good job of confusing me, whether it be what pressure they were going to bring, what protections. I've got to do a better job of learning and figuring that out."
Bucs coach Raheem Morris said Monday that the Bucs need to scale back the offense to take the pressure off Freeman.
"We've got a lot of different weapons. I think the game last week is kind of the exception because it was a really good defense," Freeman said. "You can't look at last week's game and just be like, 'Man, we can't throw it, we can't run it, we've got to just reevaluate everything we're doing.' We've got to get back to the basics of what we're being successful with and that is running the ball, maybe it be the zone run or the power and the play-action game or the quick game. There's a number of things we've shown we can do successfully. We've just got to get into a groove and a rhythm and go do that week in and week out."

Seahawks:
An offensive-line coach in the National Football League for over 30 seasons, Mike Solari is experiencing a rough patch in his second year serving in the same position for the Seattle Seahawks.
His team's head coach, Jim Mora, basically blamed Seattle's failings on offense on the struggles and the lack of cohesion of the offensive line.
Mora questioned the toughness of the guys up front, saying he needed more players who brought with them a "dirt-bag" mentality on the field.
"You're either tough or you're not," Solari said about the toughness question. "It's not something that you develop. It's something that you work on in training camp. You hit, you pound and so forth, and it's something you build on. Again, these guys are competing and working hard, we just have not been effective.
"We've got to do better as an offensive line, and I've got to do better as a coach."
Seattle has had its share of injuries up front, with the projected starting line missing a combined 23 games so far this season.
Offensive guard Rob Sims, who missed two games with an ankle sprain, said the fact that he and other linemen have not been credited with playing through injuries is an issue.
"Everybody at this time, their bodies are beat up," Sims said. "I'm not sure. I don't see how much you can get tougher. Spence (Chris Spencer) has a broken thumb and is snapping with his left hand and has a messed-up elbow that is probably my fault.
"I'm going to have to ask Coach Mora exactly what he means by toughness. But I know my guys up in that (offensive-line) room, we play with pain, we don't get much credit for what we do, and the stuff we do bad we get ridiculed for."
However, the Seahawks have started the same five players up front for the last five games, but they've been woefully inadequate in protecting quarterback Matt Hasselbeck.
In order to rectify the situation, Seattle has had Spencer, who has struggled snapping the ball with his left hand while playing with a broken right thumb, switch positions with right guard Max Unger.
Unger, a rookie, has started 13 games at right guard this season. But he was drafted as a potential future starting center, with Spencer becoming a free agent at season's end.
"Chris has done a commendable job going from a right-handed snapper to a left, and it's really a difficult thing to do," Solari said. "Your steps and angles change dramatically. He made that change going into the Arizona (Nov. 15) game, and it's just something where we're not getting consistent snaps, so it's something we've got to do."

PREDICTION: Seahawks 24-13
---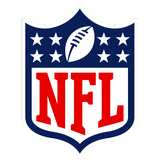 Get more from National Football League
Follow your favorites to get information about games, news and more
---