Aaron Rodgers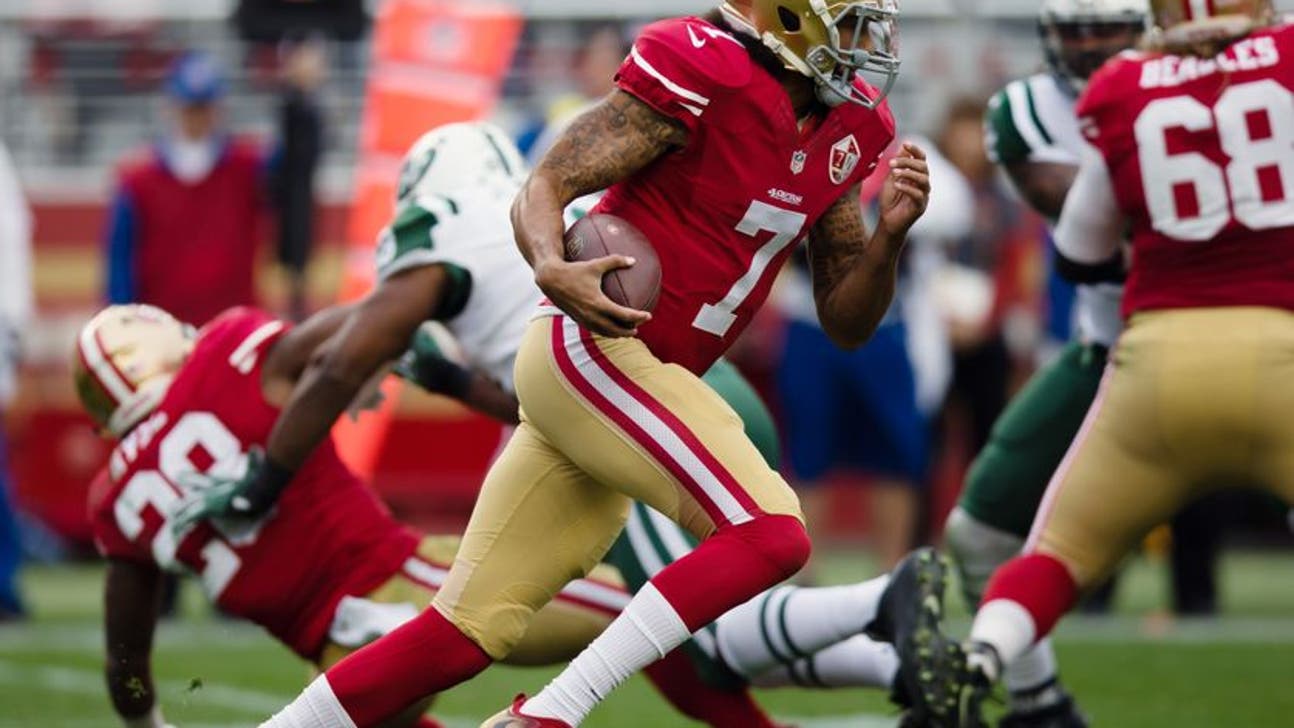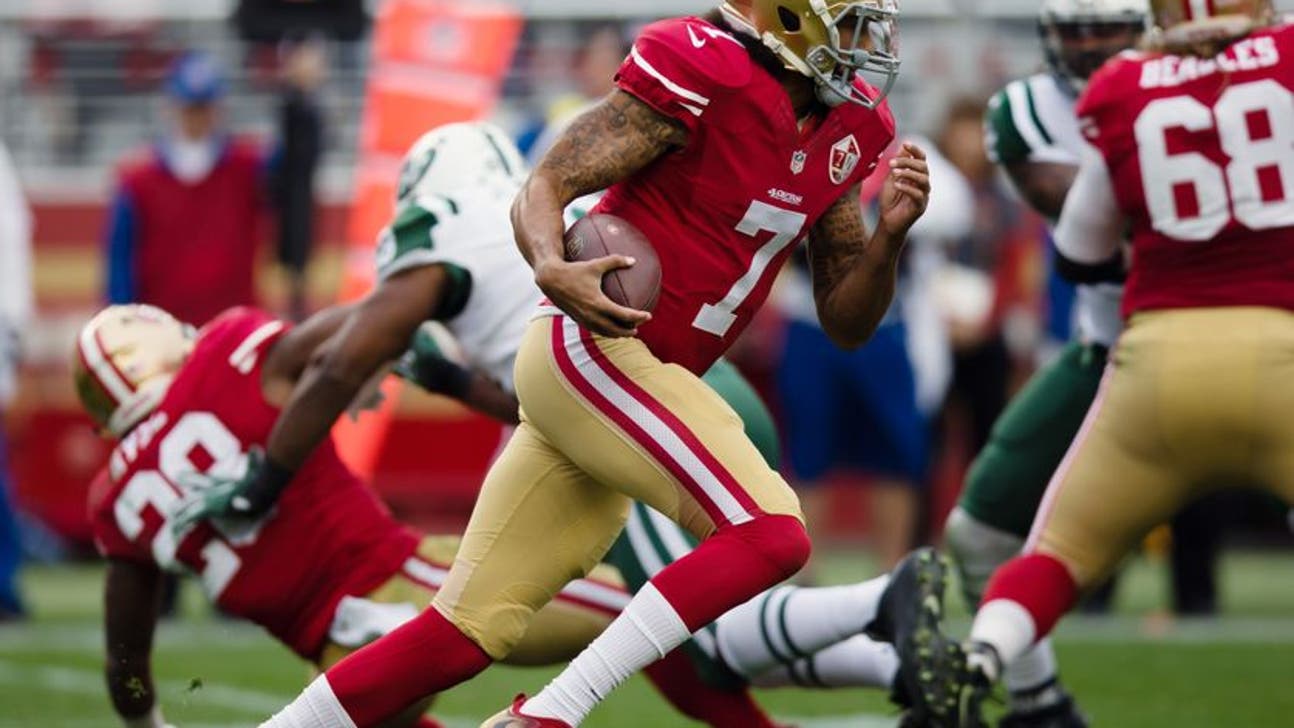 Aaron Rodgers
Fantasy Football Week 15: Start or Sit?
Updated
Mar. 4, 2020 6:40 p.m. ET

Fansided, Daniel Thomas/FanSided via NFL Spin Zone
Who should you start and who should you sit at each position in fantasy football Week 15 in the 2016 NFL season?
Fantasy football owners are now in the semifinals and are just one week away from playing for the championship. It doesn't matter how you got here, who's playing in the other game or what has happened in the past. This week, we are focusing on getting that W.
With the stakes at an all-time high, owners can sometimes panic. Do yourself a favor and don't be one of those owners. I suggest you stay the course and do what you got you here. If you have a favorite analyst and set your lineup based on her/his suggestions, do that. If you heavily favor matchups instead of players with star power, then do that. If you let your significant other set your lineup for you, then your a liar and a fraud. With that said, keep doing that.
Just as I said last week, do what you feel is best for your fantasy team. It's your team and you have to live with the results. If some stooge in your league who didn't even qualify for the playoffs is telling you who to start and you disagree, then ignore her/him. You're here for a reason so trust your instincts.
This is Fantasy Football: Start/Sit, Week 15 Edition.
Dec 11, 2016; Santa Clara, CA, USA; San Francisco 49ers quarterback Colin Kaepernick (7) carries the ball against the New York Jets during the first quarter at Levi
Quarterbacks
Start
Colin Kaepernick, San Francisco 49ers vs. Atlanta Falcons – No, I'm not freaking kidding you. Believe it or not, the 49ers quarterback is set up for success this week. Two weeks ago, Mother Nature got the best of him in Chicago. Last week, he was playing with the lead. This week, Kaepernick will be playing indoors and more than likely will be playing from behind. He might be slow coming out of the gat,e but when the 49ers are down two or more scores in the third and fourth quarters, he'll rack up the fantasy points for owners. Not to mention, the Falcons defense has been more than generous to opposing quarterbacks his season.
Kirk Cousins, Washington Redskins vs. Carolina Panthers – I was on the Cousins bandwagon last week and, let's face it, he underperformed. Yes, he finished as at top-10 fantasy quarterback but that was more about the poor quarterback play around the league than his performance. This week, I'm sticking with him. After three-straight games on the road, Cousins and the Redskins return home for Monday Night Football against a young Panthers secondary. Over his last four home games, Cousins has averaged 271 passing yards, 2.5 touchdowns and 0.5 interceptions.
More from NFL Spin Zone
Russell Wilson, Seattle Seahawks vs. Los Angeles Rams –  Call it a gut instinct. Call it going down with the ship. Either way, I'm rolling with Wilson in the fantasy playoffs. Wilson and the Seahawks were embarrassed last week against the Packers. This week, they return home to take on the struggling Rams on Thursday Night Football. I think they use this game to get right, and I'm predicting they do in a big way.
Sit
Andrew Luck, Indianapolis Colts vs. Minnesota Vikings – There's too much going against Luck this week and it's hard to trust him. He's less than 100 percent healthy, he's playing on the road, and he'll more than likely be without his No. 2 wide receiver, Donte Moncrief. Don't forget, the team he has to play on the road has one of the best defenses in the NFL.
Dak Prescott, Dallas Cowboys vs. Tampa Bay Buccaneers – The rookie has been struggling as of late as he's averaged 166 passing yards and one passing touchdown over his last three games. There is some optimism here because he's playing at home, but the Tampa Bay defense has looked like the Buccaneers from 2003 over their last five games.
Sep 26, 2016; New Orleans, LA, USA; Atlanta Falcons running back Tevin Coleman (26) scores a touchdown against the New Orleans Saints during the third quarter of a game at the Mercedes-Benz Superdome. Mandatory Credit: Derick E. Hingle-USA TODAY Sports
Running Backs
Start
Tevin Coleman, Atlanta Falcons vs. San Francisco 49ers – Since returning in Week 12 Coleman has averaged 11 touches per game and has three total touchdowns. The Falcons take on the 49ers who have the worst run defense in the NFL and were just dismantled by the Jets backup running back Bilal Powell. Coleman should see more than enough touches in game where they'll have the lead.
Bilal Powell, New York Jets vs. Miami Dolphins – Last week Powell was phenomenal as the Jets workhorse when he totaled 179 yards and two touchdowns on 34 touches. I'm banking on the fact Matt Forte will not play in Saturday's game, meaning Powell should be looking at 20+ touches for the second-straight game. If Forte is active, I'm retracting everything you just read and the recommendation.
Kenneth Dixon, Baltimore Ravens vs. Philadelphia Eagles – Dixon finally broke out on last week's national stage as he finished with 81 yards and a touchdown. Amazingly, eight of his 19 touches were receptions (PPR gold). He now has averaged 79 yards on 15 touches over the last three games. The Eagles defense has given up a rushing touchdown to an opposing running back in four-straight games and quite frankly, haven't been good against running backs over the last month.
Sit
Mark Ingram, New Orleans Saints vs. Arizona Cardinals – He is clearly hobbled by his toe injury and it limited him to eight touches last week. As a result, both Tim Hightower and Travaris Cadet finished with more total yards than him. He won't be 100 percent going into Sunday's game and he gets a brutal matchup against the Cardinals. He should be active for the game, but that doesn't mean he should be in starting lineups.
Ryan Mathews, Philadelphia Eagles vs. Baltimore Ravens – On the surface it might look like Mathews is in a good situation. The Eagles will be without rookie running back Wendell Smallwood and could be without Darren Sproles too. This makes Mathews a probable workhorse. Yet, the Ravens are solid against the run and Mathews is virtually a touchdown-or-bust player. With no realistic upside, I would leave Mathews on the bench.
Frank Gore, Indianapolis Colts vs. Minnesota Vikings – Since Week 6, Gore has not reached 80+ rushing yards in a game. He's also capable of getting vultured by teammate Robert Turbin, who has two touchdowns in the last four games. Just like with Mathews, Gore has no upside and is a touchdown-or-bust running back.
Sep 25, 2016; Arlington, TX, USA; Chicago Bears wide receiver Alshon Jeffery (17) runs after a catch as Dallas Cowboys linebacker Justin Durant (56) pursues in the second quarter at AT&T Stadium. Mandatory Credit: Tim Heitman-USA TODAY Sports
Wide Receivers
Start
Alshon Jeffery, Chicago Bears vs. Green Bay Packers – I don't need a week to see how Jeffery looks because he wasn't injured. Instead, he was suspended and, now that it's over, he should be inserted back into the starting lineup. I'll also come clean about something (PED humor): I didn't think Matt Barkley was good enough to be a backup quarterback in the NFL. However, he's looked more than capable over the last three games and he should be smart enough to get the ball to his newly acquired and now best weapon.
Tyreek Hill, Kansas City Chiefs vs. Tennessee Titans – He's simply too good to bench right now and he should be in owners FLEX spot if they own him. He now has five total touchdowns over the last three games and has 52+ receiving yards in five-straight games. Between rushing, receiving and returning, he should see around 10+ touches and at this rate, it's hard not to believe one won't go for a touchdown.
DeSean Jackson, Washington Redskins vs. Carolina Panthers – Just like with Hill, Jackson is a boom-or-bust option, but it's hard to keep him out of lineups with his production. Over the last four games he is averaging 83 receiving yards per game and hasn't had under 51 yards in any of them. He also has a touchdown in three out of those four games. Against the Panthers secondary, I think he booms.
Sit
Malcolm Mitchell, New England Patriots vs. Denver Broncos – I really hate to put the rookie on this list, but I have to. Over the last four games Mitchell averaged over five receptions, 66 yards and one touchdown per game. Yet, not one of those games came against the best secondary in the NFL which the Broncos are.
A.J. Green, Cincinnati Bengals vs. Pittsburgh Steelers – Green is coming off a rather serious hamstring injury and, if active, he'll be under 100 percent. He finds himself in a tough matchup this week against the Steelers and his snaps very well might be reduced. Too much risk for my liking in the fantasy semifinals.
Allen Robinson, Jacksonville Jaguars and DeAndre Hopkins, Houston Texans – I'm lumping these two together because their teams play each other and it's the same story with these two. They are good, but their quarterbacks are awful. As a result, neither have been top-25 wide receivers this season. Each of their matchups aren't ideal as both the Texans and Jaguars have played well against the pass.
Dec 11, 2016; Jacksonville, FL, USA; Minnesota Vikings tight end Kyle Rudolph (82) scores a touchdown in the second half against the Jacksonville Jaguars at EverBank Field. The Vikings won 25-16. Mandatory Credit: Logan Bowles-USA TODAY Sports
Tight Ends
Start
Kyle Rudolph, Minnesota Vikings vs. Indianapolis Colts – Going into Week 15, Rudolph is second on the team in targets (98) and receptions (58) while he's first on the team in receiving touchdowns (6). The Colts haven't surrendered a touchdown to an opposing tight end since Week 9, but the Jaguars, who are better at defending the tight end, were scored on by Rudolph.
Ladarius Green, Pittsburgh Steelers vs. ls – Cincinnati Bengals – Green didn't do much of anything last week. But in all fairness, nobody did outside of Le'Veon Bell. Unless Bell goes off for nearly 300 yards and three touchdowns for the second week in a row, Green should get more opportunities in a favorable matchup.
Sit 
Dennis Pitta, Baltimore Ravens vs. Philadelphia Eagles – Pitta had an amazing game in Week 13 when he scored two touchdowns. However, that was the only game this season where he scored a touchdown. After last week, he now has under 35 receiving yards in five out of the last six games.
Jason Witten, Dallas Cowboys vs. Tampa Bay Buccaneers – The last time he scored a touchdown came back in Week 9. That's also the last time the Buccaneers gave up a touchdown to an opposing tight end. With the Buccaneers defense playing out of their mind lately and Witten applying for his AARP card here shortly, I don't see a touchdown for him this week. Considering he's only had two games this season with over 60 yards receiving, that's what he would need to be relevant.
Dec 4, 2016; Oakland, CA, USA; Oakland Raiders cornerback Sean Smith (21) reacts after the Raiders recorded an interception against the Buffalo Bills in the fourth quarter at Oakland Coliseum. The Raiders defeated the Bills 38-24. Mandatory Credit: Cary Edmondson-USA TODAY Sports
D/ST
Start
Oakland Raiders vs. San Diego Chargers – The Chargers offense won't have Melvin Gordon, which is an immediate upgrade for the Raiders defense. This should force the Chargers to throw the ball more and Philip Rivers already has two turnovers or more in three out his last four games.
Houston Texans vs. Jacksonville Jaguars – The Texans are the latest defense who is facing Blake Bortles. Anytime a defense plays against Bortles, there's a reasonable chance for a pick-six. You also get the added bonus with Will Fuller returning punts, who took one to the house earlier this season.
Buffalo Bills vs. Cleveland Browns – Last week there was some thought the Browns offense wasn't going to be as bad with Robert Griffin returning. After watching him complete under 43 percent of his passes and only throwing for 104 yards, they might be worse.
Sit
Carolina Panthers vs. Washington Redskins – The Panthers defense played great last week by forcing Philip Rivers into five turnovers. Unfortunately for them, Kirk Cousins isn't as carless with the ball and they don't get the luxury at playing at home.
Arizona Cardinals vs. New Orleans Saints – Over the last two weeks, the Saints offense has been laughable. Yet, I'm not willing to bet against them as long as Drew Brees is still throwing the ball. Also keep in mind, the Cardinals D/ST hasn't had a double-digit fantasy outing since Week 6.
Sep 11, 2016; Seattle, WA, USA; Seattle Seahawks head coach Pete Carroll celebrates after a Seahawks touchdown with 31 seconds to play during a NFL game against the Miami Dolphins at CenturyLink Field. The Seahawks defeated the Dolphins 12-10. Mandatory Credit: Kirby Lee-USA TODAY Sports
Last Week and Season-Long Record of Start/Sit
This week and every week I'll be keeping track of my recommendations from the week before and total for the entire season. Keep in mind, I'm not going to recommend ridiculously obvious players to sit or start just to pad my stats.
Week 14 QB Starts: Kirk Cousins, Jameis Winston and Andy Dalton – Last week was an awful week for quarterbacks. I don't feel good saying I was right about Cousins and Dalton, because they didn't put up huge numbers. However, they were both top-10 performers last week. Result 2/3
Week 14 QB Sits: Marcus Mariota and Dak Prescott – Neither quarterback reached double-digit fantasy points. Result 2/2
Week 14 RB Starts: Jeremy Hill, Jonathan Stewart and Rob Kelley – Every running back scored a touchdown and they also had double-digit fantasy points. Result 3/3
Week 14 RB Sits: Theo Riddick, Green Bay running backs and Devontae Booker – Riddick wasn't active so we won't count that either way. James Starks and Christine Michael didn't do anything, but Ty Montgomery scored a touchdown. I'll take the bullet on that one, though Booker continues to disappoint. Result 1/2
Week 14 WR Starts: Pierre Garcon, Malcolm Mitchell and Kenny Britt – Both Garcon and Mitchell scored a touchdown. Britt's seven receptions were fifth-most by a wide receiver last week and his 82 receiving yards were the 14th most. To me, eight points is still borderline when I recommend someone, so I'll give myself half credit. Result 2.5/3
Week 14 WR Sits: Donte Moncrief, Kelvin Benjamin and Rishard Matthews – All three wide receivers were awful, which is good for me. Result 3/3
Week 14 TE Starts: Ladarius Green and Cameron Brate – Both tight ends fell well short of expectations. Result 0/2
Week 14 TE Sits: Dwayne Allen and Eric Ebron – Allen was held without a catch and Ebron only had 32 receiving yards. Result 2/2
Week 14 D/ST Starts: Bengals, Falcons and Lions – The Falcons were the highest-scoring D/ST and the Bengals were a top-10 unit who finished with double-digit fantasy points. The Lions on the other hand, not so much. Result 2/3
Week 14 D/ST Sits: Seahawks and Chiefs – Seattle was the worst D/ST last week and I bet against Tyreek Hill. Seriously, why do people keep kicking to this guy? Result 1/2
Week 14 Results: 18.5/25 = 74 percent
Season Long Results: 202/353 = 57 percent
---
---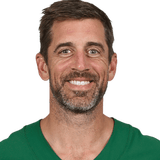 Get more from Aaron Rodgers
Follow your favorites to get information about games, news and more
---