Tampa Bay Buccaneers
Tampa Bay Buccaneers
Falcons look to keep rolling vs. Bucs (Dec 18, 2017)
Published
Dec. 13, 2017 6:11 p.m. ET

TAMPA, Fla. -- For the Atlanta Falcons, there are no complicated math equations or exotic tiebreakers to consider.
If the Falcons (8-5) win out in their last three games -- beginning with Monday night's visit to Raymond James Stadium against the slumping Tampa Bay Buccaneers (4-9) -- they will win the NFC South title.
Atlanta, which resides one game behind the New Orleans Saints (9-4) and the Carolina Panthers (9-4) in the NFC South standings, put itself in striking position by winning four of its last five games. It currently projects as the NFC's No. 6-seeded playoff team.
After Monday night's trip to Tampa Bay, the Falcons finish at New Orleans, then at home against Carolina.
First things first, though.
The Falcons are receiving extra rest after defeating the Saints 20-17 last Thursday before heading into Monday night's game. They already own a 34-20 home victory on Nov. 26 against the Bucs, who were playing their third consecutive game without injured quarterback Jameis Winston.
Winston has returned to the lineup for battered Tampa Bay, which is expected to be without star defensive tackle Gerald McCoy after he suffered a biceps injury last Sunday in a 24-21 defeat against the Detroit Lions.
Overall, the Bucs have been one of the NFL's biggest disappointments while failing to build upon last season's 9-7 mark despite the acquisition of wide receiver DeSean Jackson.
Still, Atlanta coach Dan Quinn is wary.
"You always keep an eye out, in terms of our own division," Quinn said. "We love it as competitors and it's a battle for it here in the last three weeks, but we kind of even get it tighter than that to say we know this week at Tampa, it's going to be a battle.
"That's where our focus lies, and we'll see how much better during this week (we can get). We know, for us, it has to come back to us."
The Falcons were explosive in the previous meeting against the Bucs. Quarterback Matt Ryan was 26 of 35 for 317 yards while receiver Julio Jones had 12 receptions for 253 yards and two touchdowns.
"You never know whose game it's going to be," Jones said. "That's why I'm not a stats guy. At the end of the day, I want to win. That's my main goal. When I line up, I want to win."
Atlanta has done a superb job of that in the last month. Overall, the season has been schizophrenic with a 3-0 start, followed by three consecutive losses, then a protracted battle back into postseason contention.
At the same time, the Falcons know this isn't a time for slippage. They have to remain on an upward trajectory, especially while finishing with three consecutive division foes.
"It's a division game ... and that's how we always go about approaching it (when placing importance on facing the Bucs)," Quinn said. "Anytime you're playing a division team, it's just a battle. It's just how it ends up working out. It always is. We expect nothing different. We know it's going to be a heck of a fight."
The Bucs, though, have been laboring down the stretch.
Tampa Bay's defense has struggled on the pass rush all season and ranks 32nd in the NFL with 17 sacks. McCoy leads the Bucs with five sacks.
Atlanta's defense, which held the Saints to 306 yards (just 50 rushing), will pose a challenge for Tampa Bay's mistake-prone offense.
The Bucs had five turnovers against the Lions last week, including three by Winston (two interceptions, one lost fumble). Winston, a third-year player who was the No. 1 overall pick in the 2015 draft, has 53 turnovers in 42 NFL games. The Bucs are 1-10 in games in which Winston throws multiple interceptions.
As if a shoulder injury and an investigation into whether he groped a female Uber driver wasn't enough, now there is a new distraction surrounding Winston.
Sunday, a few hours before the Bucs kicked off against the Lions, NFL.com released a report that stated the relationship between Winston and Tampa Bay coach Dirk Koetter was "not in a good place."
The report said Winston didn't feel Koetter supported him properly when the player was recovering from his shoulder injury, while also claiming he was unhappy with the predictability and ineffectiveness of Tampa Bay's offense.
After the game, Koetter and Winston denied any rift.
Koetter continued to refute the report on Monday, saying any unhappiness over Tampa Bay's offense is shared by everyone in the organization.
Now the Bucs, who had aspirations to reach the franchise's first playoff game since 2007, find themselves at the bottom of the NFC South standings, looking up at their three division opponents.
"It doesn't sting any worse," Koetter said. "You recognize that they are three good football teams and we think we can play with all three of those teams. We know that those teams are all squarely in the playoff hunt. But we have to be concerned about what we can do to play our best football."
---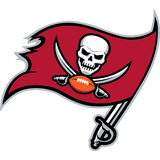 Get more from Tampa Bay Buccaneers
Follow your favorites to get information about games, news and more
---