Atlanta Falcons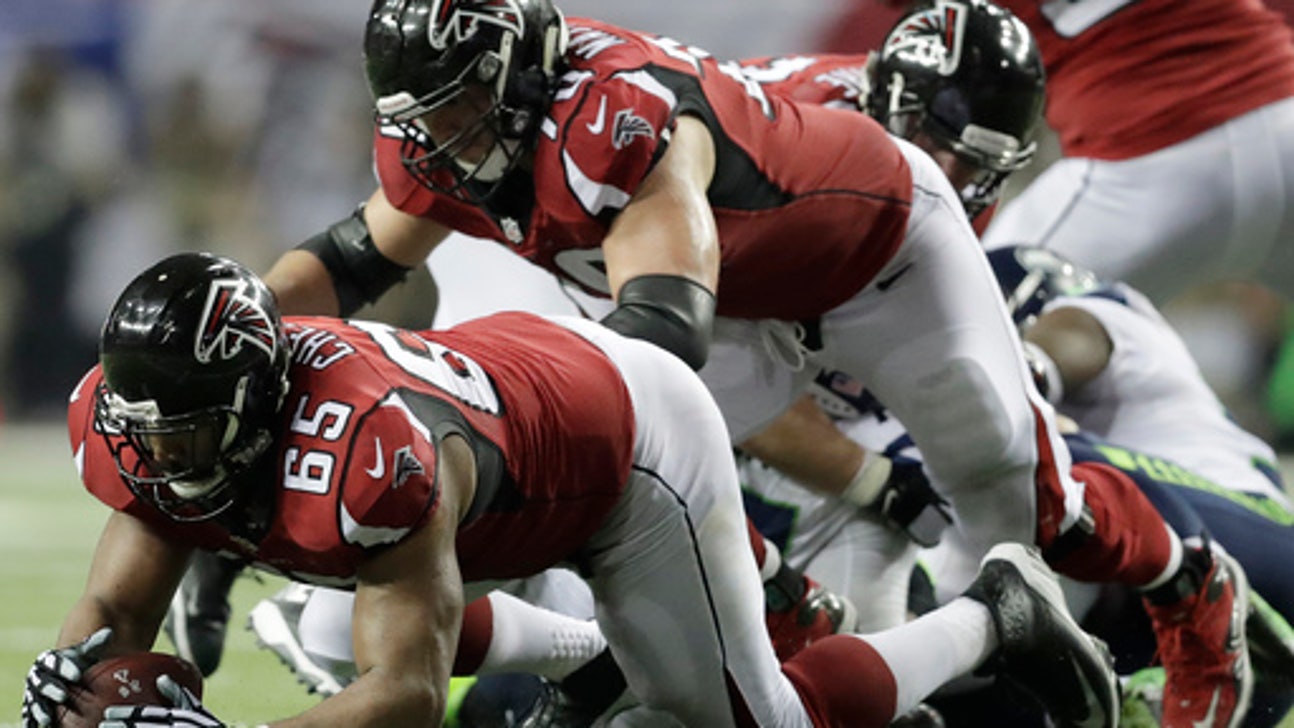 Atlanta Falcons
Falcons hope for 1 more game at Georgia Dome - for NFC title
Updated
Mar. 4, 2020 2:13 p.m. ET

ATLANTA (AP) The Atlanta Falcons might get one more game at the Georgia Dome.
No matter what, they're heading into rare territory.
The Falcons advanced to the NFC championship game for only the fourth time in their 51-year history, cruising past the Seattle Seahawks 36-20 in a divisional game Saturday.
Matt Ryan threw for 338 yards and three touchdowns, looking every bit like one of the favorites for the MVP award .
Atlanta (12-5) kept up its strong play over the second half of the season, winning its fifth straight game with another dynamic performance by the league's highest-scoring offense and an impressive effort from the young, rapidly improving defense.
''I was really impressed with them all the way around,'' Seahawks coach Pete Carroll said. ''They've got a lot of momentum.''
On Sunday, the Falcons will find out what comes next.
If top-seeded Dallas wins the other divisional game, the Cowboys would host Atlanta for the conference title.
If the Green Bay Packers pull off the upset, they'll head to the Georgia Dome for the contest that determines who goes to the Super Bowl.
The Falcons are moving to $1.5 billion Mercedes-Benz Stadium next season, while their home of the last quarter-century will be torn down.
The dome was certainly rocking for what might have been its final game. Ryan said ''that's got to be as loud as it's ever been in here,'' providing Atlanta with the sort of home-field advantage that Seattle is used to having when it plays at CenturyLink Field.
''The fans lit it up for us,'' Falcons coach Dan Quinn said. ''We appreciate it, and now we'll find out if we get another one.''
Here are some other things worth noting from Atlanta's victory over the Seahawks:
JULIO'S FOOT
Julio Jones sat out the closing minutes with a lingering foot injury, though Quinn insisted the All-Pro receiver could've stayed in if the game was closer.
Jones had six receptions for 67 yards, including a 7-yard touchdown.
''No concern at the moment,'' Quinn said. ''We'll have more information on that later. It'll be sore. But he's certainly somebody who's able to battle through it. So I anticipate he'll be ready to rock next week.''
The prognosis was not as good for Seahawks cornerback DeShawn Shead, who went down in the second half with a left knee injury that Carroll said might be a torn ACL.
LOWERING THE BOOM
The Falcons, who averaged nearly 34 points a game during the regular season to lead the NFL, piled up 422 yards and 28 first downs against the Legion of Boom.
It was the most points and yards allowed by the Seahawks in their past five playoff appearances.
Ryan completed 26 of 37 with no interceptions, hooked up with eight receivers and finished with a rating of 125.7 - the best of his career in six playoff games.
Tevin Coleman and Devonta Freeman combined for 102 yards rushing, which helped open up the passing game.
''We went where we should with the ball the entire day,'' Ryan said.
STAY COOL
There was plenty of heat between the Falcons' offense and Seattle's defense, much like when the teams played a spirited game in Week 6.
After Freeman's 1-yard touchdown run made it 26-10 in the third quarter, Ryan was face-to-face with strong safety Kam Chancellor, and defensive end Michael Bennett pinned Ryan Schraeder against the turf and took a few seconds to let the right tackle get up.
Ryan brought the offense together on the sideline after Freeman scored.
The message: keep your composure.
''That was it, just a reminder to play to the whistle and then not worry about all the stuff that's been going on,'' Ryan said. ''But that's what happens this time of the year. Games get tough and physical, and I thought our guys stepped up to that challenge and kept our composure really, really well.''
CLASSY MOVE
With 2 minutes to go, the Falcons had first-and-goal at the Seattle 2.
But Quinn called for Ryan to take a knee, not wanting to pile it on against the team he previously worked for as defensive coordinator.
''It was a very classy way to end the game,'' Carroll said. ''I thought it was just another great statement on what a great dude he is and what a great coach he is and what a great job he is doing.''
RETIREMENT BOUND
Signed by the Seahawks just before the playoffs, return specialist Devin Hester predicted this was his last game.
If so, the 34-year-old went out in style.
He returned five kickoffs for 194 yards, including a 78-yarder. His most dynamic play was an 80-yard punt return, but it was called back by a holding penalty.
''We were prepared for it, and he still made some terrific plays,'' Quinn said.
Now, retirement looms.
''I told my wife that this is pretty much my last year,'' Hester said.
---
Follow Paul Newberry on Twitter at www.twitter.com/pnewberry1963 . His work can be found at http://bigstory.ap.org/content/paul-newberry .
---
For more NFL coverage: www.pro32.ap.org and www.twitter.com/AP-NFL
---
---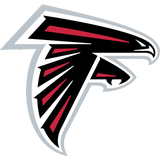 Get more from Atlanta Falcons
Follow your favorites to get information about games, news and more
---