National Football League
National Football League
Ever-elusive Vick an option as Jets' wildcat QB
Published
Aug. 9, 2014 4:46 p.m. ET

CORTLAND, N.Y. (AP) Michael Vick and the wildcat package could be the perfect pairing for the New York Jets.
Sure, the mere mention of the formation might cause some Jets fans to break out into sweats after how it was so unsuccessfully executed with Tim Tebow two years ago. But with this quarterback and in this offense, it could make a whole lot of sense.
Used sparingly, of course.
''It's Mike Vick,'' linebacker Calvin Pace said Saturday. ''Anytime you see that name on the back of the jersey, as a defensive player you are aware of what he could do with his legs and also with his arm. It puts pressure on the defense.''
Exactly right.
And even if Vick doesn't overtake Geno Smith for the starting quarterback job, there's a potential for seeing the 34-year-old quarterback on the field throughout the season. Rex Ryan did not dismiss the idea of using the ever-elusive Vick as a change-of-pace option in a wildcat-like or zone-read package.
Vick, signed in March to back up Smith, has struggled to stay healthy in recent seasons because of his all-out approach on the field. But, as he showed in the Jets' 13-10 preseason win over the Indianapolis Colts on Thursday night, he still has a knack for making plays. Vick drew loud cheers with a 15-yard run for a first down in the second quarter.
''I recognize the guy's got special talent,'' Ryan said. ''There's no question about it. But am I aware of, `Hey, could he be more vulnerable?' For instance, we only ran a couple of zone-read runs the entire game. During the season, we ran more than that, so we ran some wildcat, we ran zone-reads, all that type of stuff, but in the preseason we only ran two of them in the entire game.''
Smith, an athletic quarterback in his own right, had a 10-yard, Vick-like scramble for a first down on a zone-read option against the Colts.
The Jets worked on the wildcat for an entire period Saturday as the team returned to practice, a planned package of plays put into the schedule - Vick or no Vick.
''It made no difference on who was here,'' Ryan said. ''We did it last year. So, you're trying to get your team prepared, your offense, because it is something that we have in our playbook and the same thing with the defense. You've got to defend it. You've got to be ready to see some of those plays. So it's good on both sides. To say I've really changed or thought about it, I really haven't.''
After the game, Vick wasn't high on the idea of being used in a wildcat-like role, saying it disrupts the timing of the starting quarterback and the offense. But he also recognized that it could be a possibility.
''When the time calls for it,'' he said, ''then I think the coaches will see fit that that's put in.''
The wildcat is a formation in which the ball is snapped to someone other than the quarterback - many times a direct snap to a running back. A zone-read is an option offense in which the quarterback takes the snap and decides whether to hand it off to the running back or run the ball himself.
''A guy who is running around, he puts a change-of-pace element in the game that you can't really prepare for,'' Pace said. ''That's not the guy you can really defend. You can't put somebody on him 1-on-1 the whole game. He just adds the element to you that he can take a broken play and take it 80 (yards).
Ryan acknowledged that an offense can be disrupted by using a change-of-pace quarterback, but also recognizes the benefits of having a player who can be effective in those types of plays.
''It's been done and teams have been successful doing it,'' he said. ''You look at Miami with Ronnie Brown. I think it's who your personnel is. Sometimes it doesn't have to be a disruptive thing. It could be something that's to your advantage.''
NOTES: C Nick Mangold missed practice to be with his wife Jennifer, who gave birth to a girl. Ryan was asked if he knew the baby's birth weight. ''I'm sure (she's) big,'' Ryan joked. ... WR Eric Decker didn't practice because of a quadriceps injury after previously dealing with foot and hamstring ailments. ... RB Chris Ivory sat out after injuring his ribs against the Colts. ''Doing much better,'' Ryan said. ''He's going to be fine.'' ... Other injuries: LB Tim Fugger left practice with a hyperextended knee, CB Jeremy Reeves (groin) sat out and WR Greg Salas (hip) was limited. ... Ryan said he has been impressed with rookie CB Dexter McDougle, whom the coach said reported to camp a bit overweight. ''He works his butt off,'' Ryan said. ''We've just got to get him down a little bit more.''
---
AP NFL website: www.pro32.ap.org and www.twitter.com/AP-NFL
---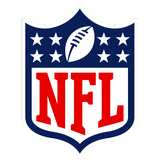 Get more from National Football League
Follow your favorites to get information about games, news and more
---