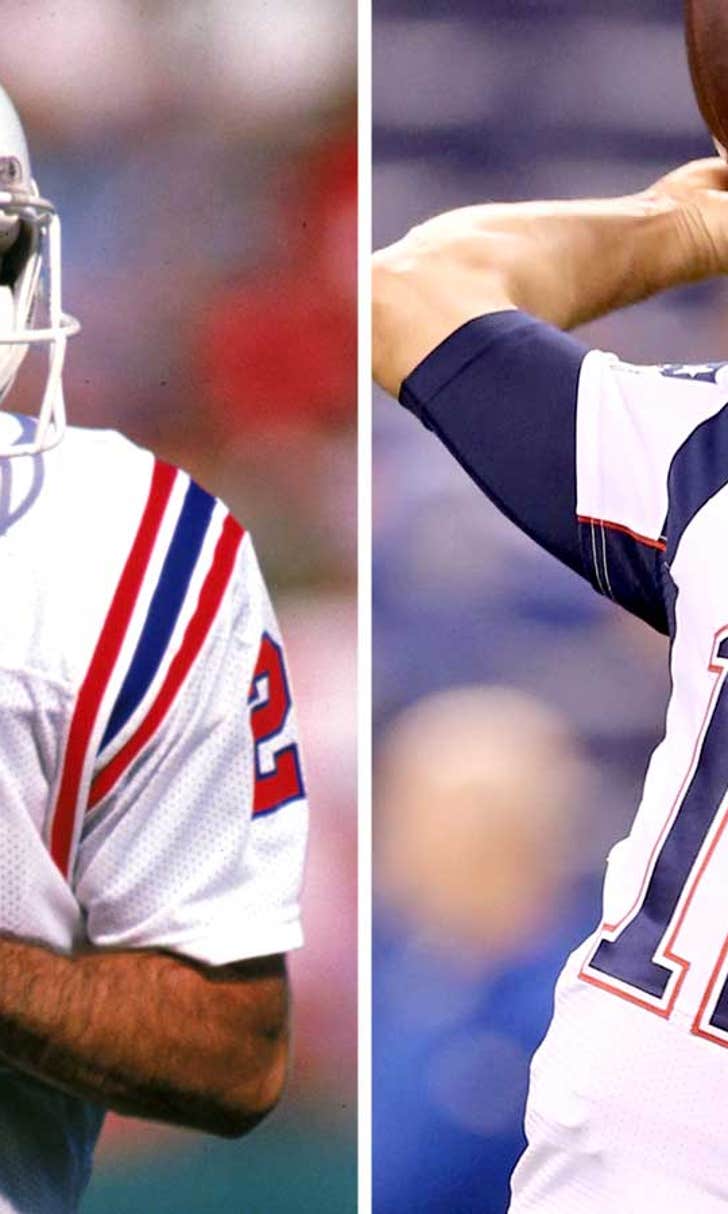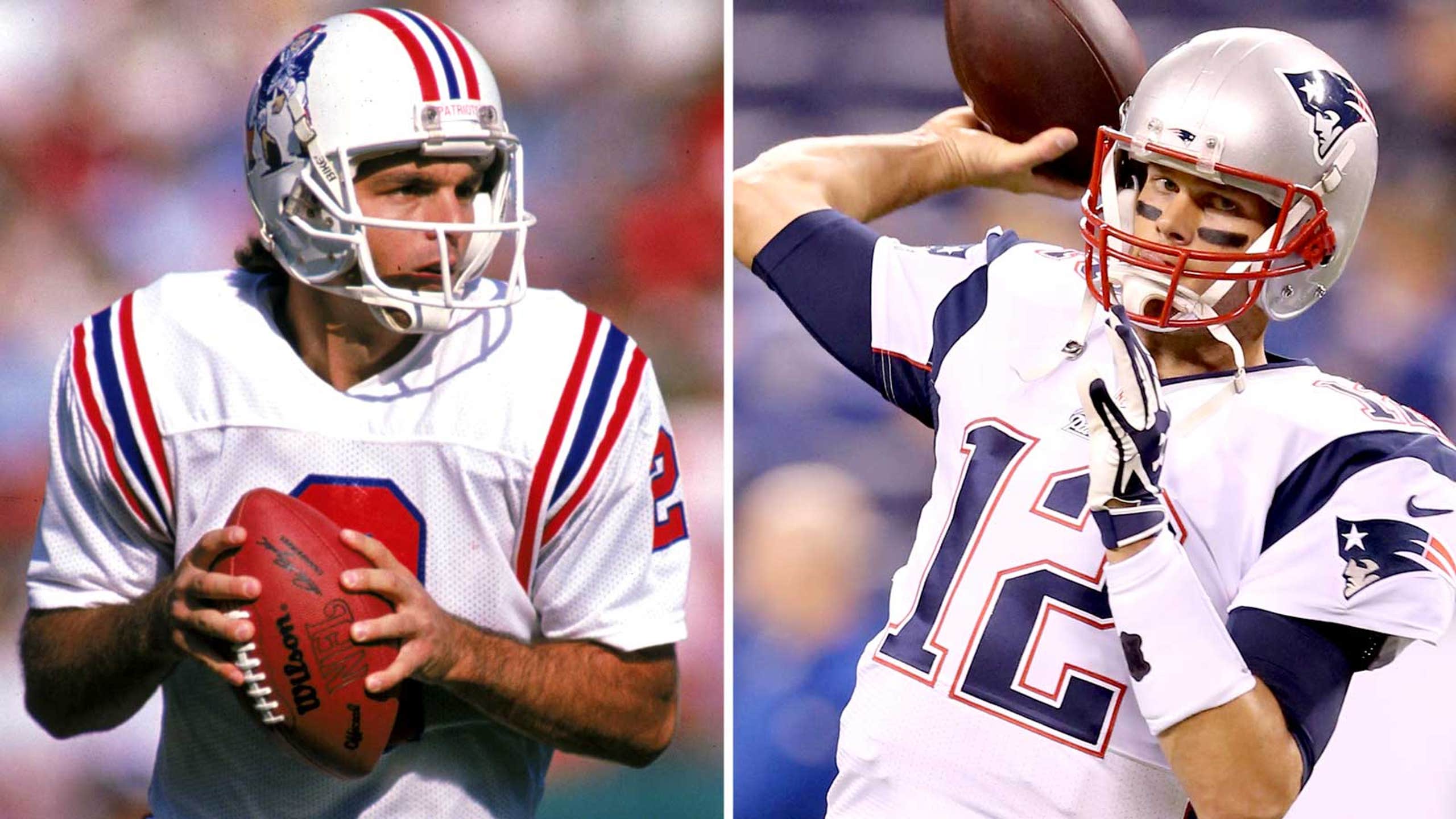 Doug Flutie: Tom Brady 'can play well into his 40s if he wants to'
BY foxsports • November 25, 2014
Doug Flutie was lucky enough to enjoy an NFL career that stretched well into his 40s. He sees no reason why Tom Brady can't do the same.
"No doubt about it," Flutie said Monday in a phone interview with NESN.com.
As far as quarterbacks go, Flutie and Brady share few similarities. The former was a little guy — a 5-foot-9 scrambler known for his mobility and making plays with his feet. The latter is far less nimble, but Flutie said Brady's skill set — you won't see the New England Patriots running any read options with the 6-4 signal-caller — actually is much better suited for a long career.
"Ninety percent of playing quarterback is a mental game," said Flutie, who was 43 when he finished his career in New England in 2005. "It's decision-making, it's knowing the defense, getting in the right play, getting in the right pass protection, getting rid of the ball on time, all that. The physical end of it — Tom can still throw the ball with the best of them. He's very accurate with the ball still, his arm is great. He never made a living running with the football anyway, so age isn't going to bother him.
"He could play well into his 40s if he wants to. But there comes a time . . . I played until I was 43, and you get to a point where you just don't want to get hit anymore. Physically, you can still throw the ball, you can still move and run, but you just get tired of getting beat up."
Brady, who's 37, has vaulted himself into the MVP discussion with his play this season, but Flutie has been even more impressed with Brady's top weapon: Patriots tight end Rob Gronkowki.
"I think they're looking great. They're peaking at the right time," Flutie said. "Gronk is Gronk again. It's been fun to watch.
"Early on, there were a couple of weeks there where they were a little shaky, and people were even questioning Tom Brady — I couldn't believe it. But the fun part for me is to see Gronk."
Flutie singled out Gronkowski's touchdown catch against the Indianapolis Colts — a 26-yard romp that included six broken tackles — as a prime example that the tight end is back to "his old self."
"When he's playing that way," Flutie said," they're tough to stop."
This week marks the 30th anniversary of Flutie's legendary "Hail Mary" — the play that helped propel him to a Heisman Trophy at Boston College and cemented his place in the college football pantheon. To commemorate the anniversary, the quarterback, in cooperation with Lenovo, is asking fans to send their well-wishes using the Vello app. For every 30 video messages received, Lenovo will donate one computer to the Doug Flute Jr. Foundation for Autism. For more information on how to submit your video, click here.
MORE FROM NESN:
Tom Brady: 'Of course' I miss Randy Moss
Odell Beckham Jr.'s catch made Tom Brady laugh out loud
Research shows Tom Brady plays better with facial hair
---
---