National Football League
National Football League
Don't forget about Brady for MVP
Published
Dec. 10, 2012 12:00 a.m. ET

The highly anticipated Patriots and Texans showdown never materialized on MNF, ultimately done in by Tom Brady.
The Patriots quarterback dropped the showdown to its knees early.
It was done by the middle of the third quarter, finished by Brady's fourth touchdown pass in what ultimately ended up being a 42-14 buttkicking of Houston rather than a showdown. He now has 29 this season and almost 4,000 yards and 10 W's.
This would be The NFL MVP except for two things:
1. Peyton Manning returned from what many in the NFL believed to be career-ending neck surgery. Included in this doubt were his Colts who released him this offseason. He returned to be really, really good, Manning-level good and lead the Broncos to the playoffs. As a result, many have his name already penciled in as MVP.
2. We are talking about Brady and, for whatever reason, we tend to overlook consistent greatness when figuring year-end awards.
This is not to say Peyton is a guarantee. Vikings running back Adrian Peterson has gathered steam in recent weeks and rightfully so. He has been amazing, another level beyond amazing when you consider he is doing this on a reconstructed knee. Manning's replacement in Indy, Andrew Luck, has been mentioned, as has Falcons quarterback Matt Ryan and Texans defensive end J.J. Watt. All of them provide good alternate theories. None will win.
This MVP is coming down to Manning vs. Brady, which is delicious considering how many great battles these eventual Hall of Famers have allowed us to be bystanders to over the years.
And so we have to decide between Brady being Brady or Manning shutting up all of his doubters. Guess who will win?
Before we just hand this to Manning, though, let us take a moment to consider the candidacy of not-so-young Brady. His 2012 argument, while lacking in emotion and narrative, has games like Monday. It was not simply the throws he made, the pass to Brandon Lloyd in particular. It was not simply how he handled what until Monday had been a ruthless Texans defense — look at how he handled a dirty pocket on the long pass to Wes Welker that set up New England's first touchdown. It was not about how he had a one-loss Houston basically done early in the third quarter after yet another touchdown pass. It was not even his fist pump after he went sliding for the first down to end the third quarter, although, that was really cool to see. It is just how often he does things to win games and how rare it is he does things to lose them.
He has four interceptions this season. Four. This is insane when you consider really good quarterbacks in this league, guys like Tony Romo, have done that in a game.
And herein lies the beauty and the downfall of Brady. He is so consistently great that we forget to reward him for his mastery of his position. No really, we do.
Guess how many MVPs Brady has won in his 13 seasons? Two.
How is that even possible? He has had an argument almost every single year he has played, an argument made by stats and Patriots W's and Super Bowls and just overall greatness.
This is not a case of him being overlooked because he flies under the radar. The guy is married to Gisele. He is not flying below any radars. His other significant other probably plays a bigger role in the under-awarding of Brady. The tendency is to say "Well, he has Bill Belichick," which is fine but Belichick is such a good coach in part because he has Brady. They are intertwined, and this should not cost Brady what I believe to be a deserved MVP this season.
If he does not win, this is more about our tendency to overlook consistent greatness is favor of "the story."
Brady's story is old. We have heard it 1,000 times about how he was not drafted until the sixth round. He is no longer an underdog so this story does not really even resonate. Nor is Brady coming back from anything like Peyton or Peterson. He was not cut by a franchise he had been synonymous with like Peyton, or left for football dead like Peyton, or missed an entire season with a neck injury like Peyton. He is just really, really good. The numbers suggest he has been better than Peyton. And that is the MVP.
We would be wise not to forget him.
---
---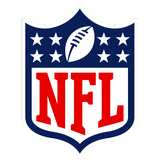 Get more from National Football League
Follow your favorites to get information about games, news and more
---