National Football League
National Football League
Dolphins-Raiders Preview
Published
Sep. 24, 2014 2:28 p.m. ET

Ryan Tannehill may remain the starting quarterback at least through the Miami Dolphins' trip to London, but he could use some better performances to solidify his hold on that spot heading into a bye week.
As lackluster as the Dolphins have been offensively, the Oakland Raiders have performed even worse.
The Raiders will try to break out of their funk Sunday at Wembley Stadium while avoiding their third 0-4 start since joining the NFL and a 10th consecutive defeat.
Tannehill is last among starters with 5.03 yards per attempt and has one of the lowest passer ratings in the league at 74.1. He also has one of the lowest completion percentages at 56.5, hasn't topped 250 yards in any of his first three games, has completed one pass of at least 25 yards and is 7 for 21 when throwing beyond 10 yards.
Tannehill went 21 of 43 for 205 yards in a 34-15 loss to visiting Kansas City last Sunday.
The Dolphins (1-2) have totaled 25 points and two touchdowns since a 33-20 win over New England on Sept. 7, and coach Joe Philbin wouldn't confirm if Tannehill would start against the Raiders (0-3). He's made 35 consecutive starts since being taken No. 8 overall in the 2012 draft, while backup Matt Moore has started 25 games in his six-plus seasons.
"We have to play better. The film says that," Philbin said. "That's the plan for this week. We have to play better, and we have to get better quick."
Receiver Rishard Matthews told The Associated Press on Tuesday that Tannehill has been practicing with the first team.
"Whoever coach puts out there that's who we're going to roll with and we're going to be behind him 100 percent no matter who it is, even if it's me at quarterback," receiver Mike Wallace said.
Oakland is averaging a league-low 12.3 points and 254.3 yards with Derek Carr at quarterback. The rookie has only a slightly better passer rating than Tannehill at 74.9 and is also just ahead of him in yards per attempt at 5.44.
The Raiders, though, were more competitive last Sunday than in their first two games in a 16-9 loss at New England.
They appeared to tie the score with just over a minute to go but Darren McFadden's touchdown run was wiped out on a disputed holding call on rookie guard Gabe Jackson. Carr's ensuing pass bounced off Denarius Moore's hands and was intercepted by Patriots tackle Vince Wilfork.
"We had a good chance to beat a good team on the road and it didn't happen for us," defensive end Justin Tuck said. "If we play the type of football we know we can play, we can beat anybody.
"It was disheartening that we didn't come out of here with the win, but it is something that we can build on. We've got a lot of games left to play, and that is our mindset."
The Raiders yielded 76 rushing yards after allowing a combined 400 in losses to the New York Jets and Houston, but the team gained 67 on the ground and has totaled 193, just ahead of Chicago's league-low 192.
Maurice Jones-Drew is hopeful that he can return this week after missing two games while recovering from right hand surgery.
Jones-Drew played in London on Oct. 27 with Jacksonville in a 42-10 loss to San Francisco and had 75 yards on 19 carries. He had 11 yards on nine attempts in his debut for the Raiders, a 19-14 loss to the Jets on Sept. 7.
"The hand's doing well," he said. "It's not up to me, but I feel like I'll be able to play."
The Raiders are off to their worst start since dropping their first five games in 2006. Their only other 0-4 start since the NFL-AFL merger was in 1992, and they had two such starts in their AFL days, in 1962 and '64.
Oakland's nine consecutive losses represents its longest skid since an 11-gamer Nov. 6, 2006-Sept. 16, 2007.
The Dolphins have won 10 of 11 over the Raiders and their 35-13 victory Sept. 16, 2012, was their fourth in a row in the series.
---
---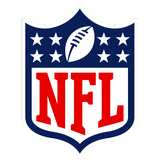 Get more from National Football League
Follow your favorites to get information about games, news and more
---