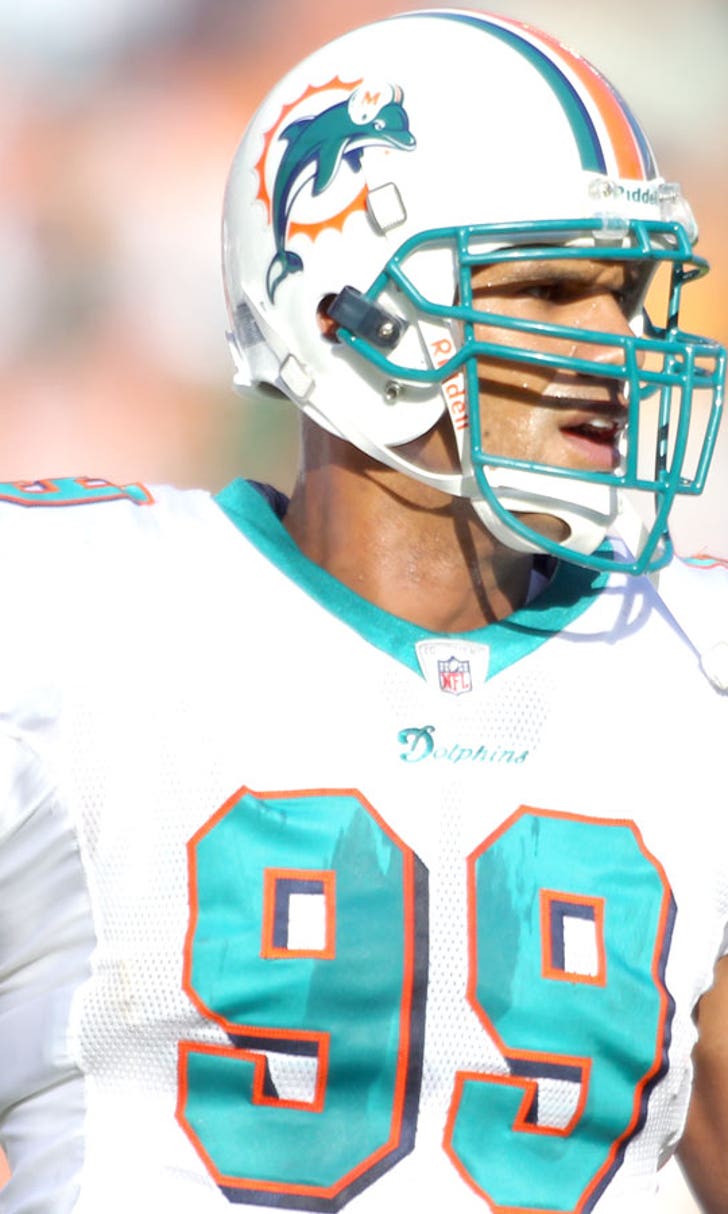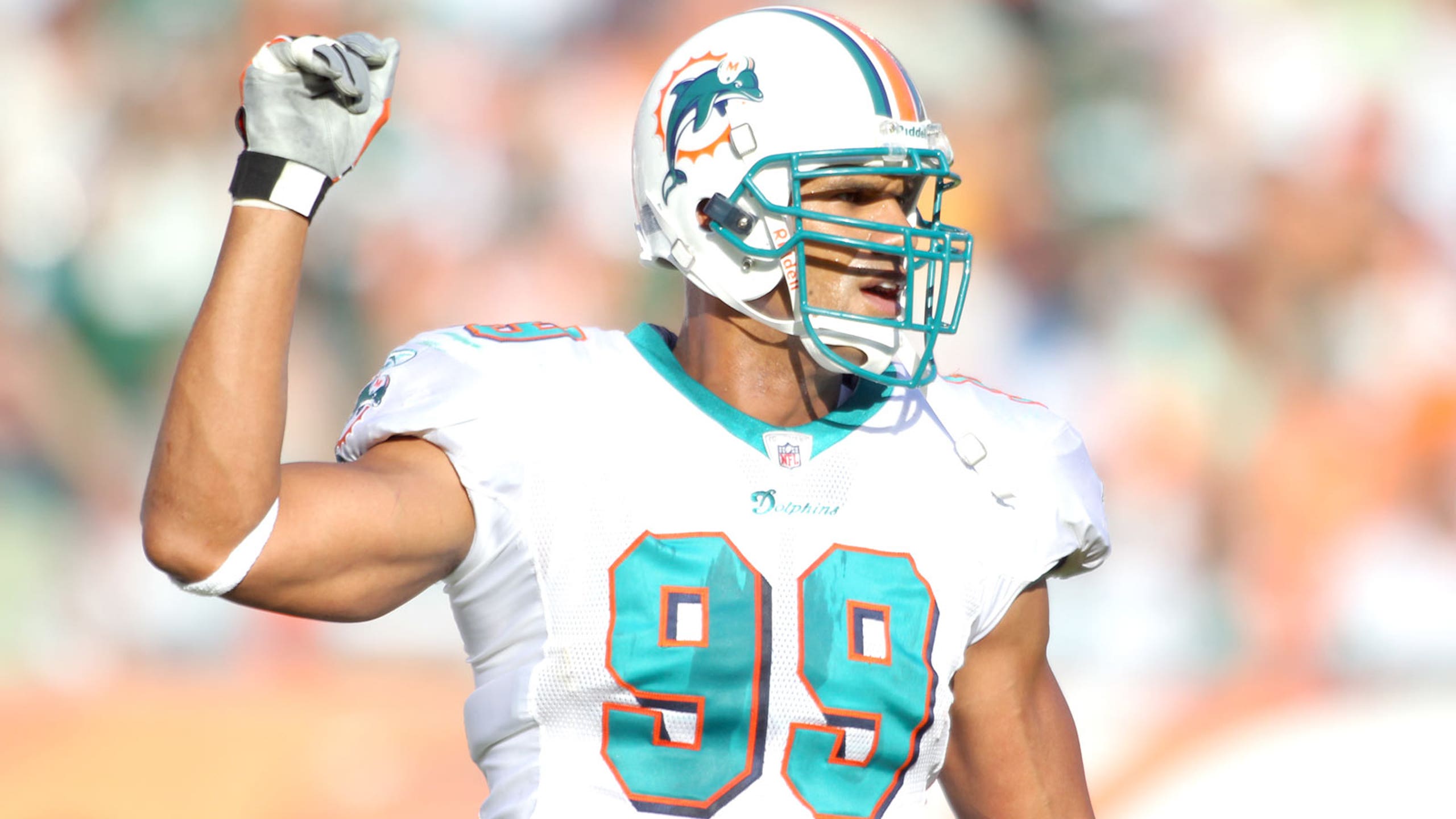 Dolphins great Jason Taylor weighs in on Adam Gase, window to win
BY Cameron DaSilva • January 15, 2016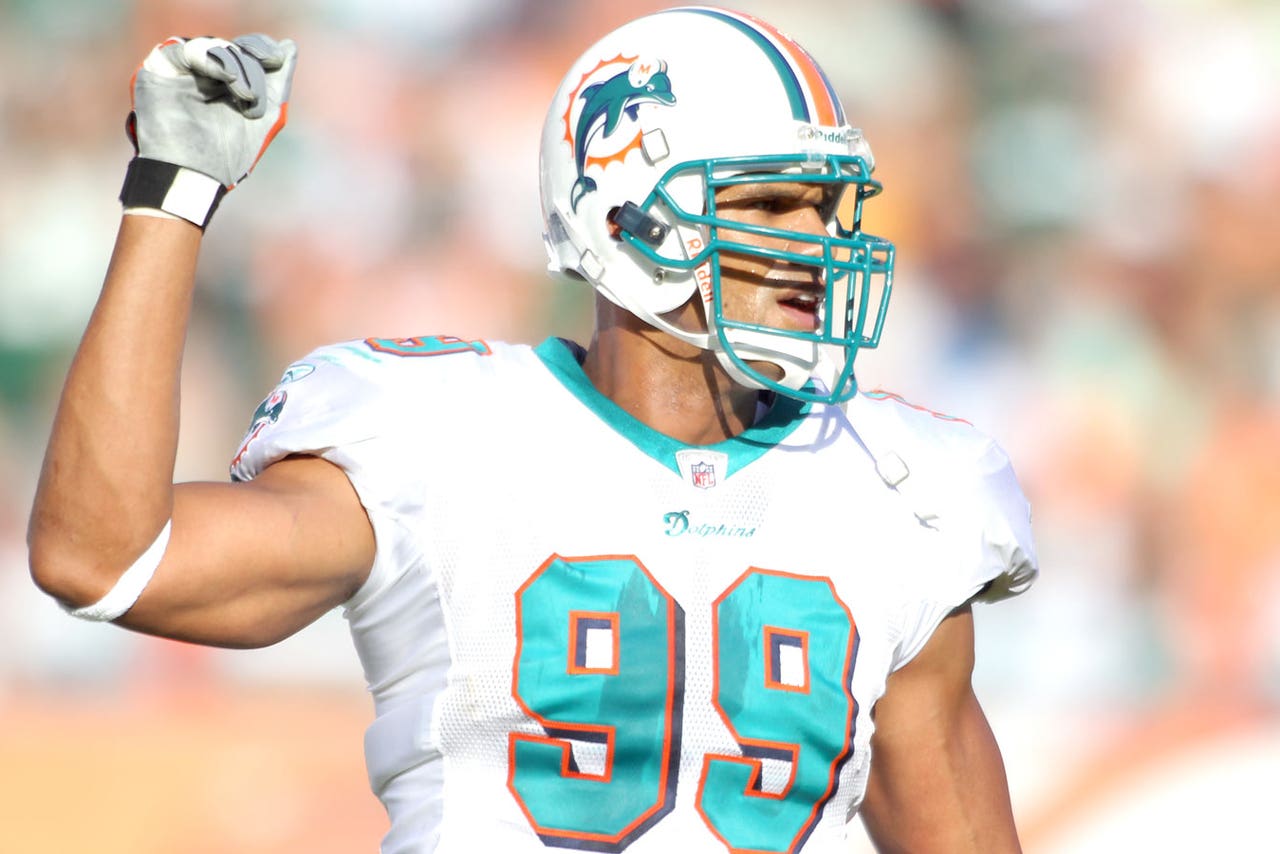 The Miami Dolphins made Adam Gase their fifth head coach since 2008 when they hired him last week. He's already begun assembling his staff, bringing in Vance Joseph to be the defensive coordinator, while he'll call the plays himself. 
Gase, the former Chicago Bears offensive coordinator, has had a brief history of working with talented quarterbacks in Peyton Manning and Jay Cutler, and the Dolphins are hoping he can have the same developmental effect on Ryan Tannehill -- their "franchise" quarterback. 
There's a lot of optimism surrounding the Dolphins following the hire, but expectations have to be throttled a bit seeing as Miami hasn't had a winning season since 2008.
Dolphins great Jason Taylor offered his thoughts on his former team hiring Gase, and the expectations he has for the team.
Via Dave Hyde of the Sun Sentinel:
"Am I optimistic that Adam Gase and his staff will get this done? Sure," Taylor said. "Am I optimistic that Ryan Tannehill can be developed and turn into a quarterback you can consistently win with? Sure. I don't need a five-year window. You start winning now and make the playoffs, maybe in 2016. Maybe not make it to the Super Bowl. Maybe you win a playoff game you lose in the first round. The following year you're in the playoffs again. So there's your pattern of success. You're building on something now …

"I think you'll be able to quickly tell with the talent level on this team and with the additions they'll make in the offseason, you'll be able to tell very quickly what direction this coaching staff has this team going in. And I think it will be a very good and positive one."
Taylor had eight head coaches in his career, spending time with Miami, the Washington Redskins and the New York Jets. He's familiar with coaching changes, so he understands the expectations that come with a new staff and the effect it has on players. 
Gase could very well come in and elevate Tannehill's game. He could also struggle in his first stint as a head coach. Taylor believes everyone will be able to tell fairly quickly whether he's the right guy for the job or not. Only time will tell for Gase and his staff.
---
---