National Football League
National Football League
Doc Talk: Week 1 injury analysis
Published
Sep. 8, 2011 1:00 a.m. ET

Each week, Dr. Mark Adickes shares his analysis of the key injuries in each the NFL weekend's upcoming games.
PITTSBURGH STEELERS AT BALTIMORE RAVENS
Ravens WR Lee Evans (ankle)
Jock to Doc Take: Evans returned to practice Monday after sustaining a left ankle injury and is expected to start against the Steelers. Despite doubts he'd be healthy before the opening game of the season, Evans, a weapon who significantly increases the Ravens passing attack, claims he'll be ready.
Health Rating: Lee Evans @ 80%
CINCINNATI BENGALS AT CLEVELAND BROWNS
Browns TE Benjamin Watson (hip)
Jock to Doc Take: Watson returned to practice Thursday after being sidelined since August 28. The eight-year veteran replied with a cheery, "Yes, sir!" when asked if he would play against the Bengals, according to the Akron Beacon Journal. Watson suffered a concussion, plus hamstring and hip issues during training camp, so this good mood is hopeful for Cleveland fans.
Health Rating: Benjamin Watson @ 70%
INDIANAPOLIS COLTS AT HOUSTON TEXANS
Colts QB Peyton Manning (neck)
Jock to Doc Take: Although Colts fans were hopeful for his return from his neck injury, the four-time MVP underwent yet another neck operation on Thursday, the Indianapolis Star reports. Manning is expected to stay on the active roster until the Colts "have a clearer picture of his recovery process." There is no estimation of his return date yet. In my opinion, a three-month return to play is optimistic and it is likely he'll miss the entire season. Manning's neck injuries and surgeries may even end his Hall of Fame career.
Texans RB Arian Foster (hamstring)
Jock to Doc Take: The Texans star running back missed another practice on Thursday, leaving in doubt his status for the regular season opener, reports the Texans' team website. Foster, who injured his hamstring against the 49ers in the third week of the preseason, continues to work out with the team, but has not actually practiced. His return for the Texans' first game against the Colts remains questionable.
Health Rating: Peyton Manning @ 0%, Arian Foster @ 55%
DETROIT LIONS AT TAMPA BAY BUCCANEERS
Lions DT Nick Fairley (foot)
Jock to Doc Take: Fairley will not play in Detroit's opening game against the Bucs. The No. 13 overall pick out of Auburn hasn't practiced since having surgery on his fractured left foot early last month, reports the Detroit Free Press. With Fairley's injury and defensive end Kyle Vanden Bosch's questionable status, the Lions may have difficulty on the defensive line early this season — which was originally thought to be their strength.
Health Rating: Nick Fairley @ 0%
PHILADELPHIA EAGLES AT ST. LOUIS RAMS
Rams DE James Hall (back)
Jock to Doc Take: The veteran Hall received limited work in practice on Wednesday, but was a full participant in Thursday's practice, the St. Louis Post-Dispatch reports. Coming off a lower back injury during Rams' final preseason game, Hall is expected to start as the Rams and Eagles make their 2011 debut in St. Louis.
Health Rating: James Hall @ 75%
ATLANTA FALCONS AT CHICAGO BEARS
Falcons DT Corey Peters
Jock to Doc Take: Peters is expected to miss the Falcons' season opener in Chicago after sustaining a knee injury last month. The Falcons' starting tackle, Jonathan Babineaux, is also limited during practice because of knee and shoulder injuries. With both of the big guys up front either gone or not at their best, the Falcons will have a difficult time putting pressure on Bears QB Jay Cutler.
Health Rating: Corey Peters @ 5%
BUFFALO BILLS AT KANSAS CITY CHIEFS
Chiefs QB Matt Cassel (rib)
Jock to Doc Take: Cassel practiced fully on Thursday despite suffering a rib injury last Thursday night at Green Bay, reports the Chiefs' official website. Cassel is expected to start on Sunday as Kansas City hosts Buffalo in the season opener.
Health Rating: Matt Cassel @ 85%
TENNESSEE TITANS AT JACKSONVILLE JAGUARS
Jaguars RB Maurice Jones-Drew
Jock to Doc Take: The star running back was limited in practice on Wednesday, but practiced fully on Thursday and showed no signs of any injury.
Health Rating: Maurice Jones-Drew @ 95%
NEW YORK GIANTS AT WASHINGTON REDSKINS
Redskins S LaRon Landry (Achilles')
Jock to Doc Take: The Redskins safety suffered a setback in his recovery from the Achilles' injury he suffered eight months ago when he injured his hamstring as well. Landry has not practiced and announced Wednesday that he will not play this week. Given that he opted for non-surgical methods to repair the Achilles' he may have problems all season. He's already admitted he may require Achilles' surgery at the end of the season. The question is will he last that long prior to seeking the repair.
Health Rating: LaRon Landry @ 0%
MINNESOTA VIKINGS AT SAN DIEGO CHARGERS
Chargers WR Patrick Crayton
Jock to Doc Take: The Chargers WR did not practice Wednesday or Thursday with his ankle injury and seems headed for a game-time decision regarding his play. Oddly, he did practice Monday, which makes participation this Sunday more likely than not.
Health Rating: Patrick Crayton @ 50%
CAROLINA PANTHERS AT ARIZONA CARDINALS
Panthers LB Jon Beason (foot)
Jock to Doc Take: The Panthers linebacker practiced on a limited basis on Wednesday and then was so sore he was held out of Thursday's practice. This tough guy should play, but his performance will be impacted by his foot injury.
Health Rating: Jon Beason @ 60%
SEATTLE SEAHAWKS AT SAN FRANCISCO 49ERS
Seahawks WR Sidney Rice (shoulder)
Jock to Doc Take: Rice did not practice for a second straight day after sustaining a shoulder injury. Rice, one of the Seahawks' biggest acquisitions during the offseason, remains questionable and has not been ruled out for Sunday's game, the Seahawks' website reports.
Health Rating: Sidney Rice @ 60%
DALLAS COWBOYS AT NEW YORK JETS
Cowboys WR Miles Austin (hamstring)
Jock to Doc Take: Austin missed the final three games of the preseason due to a hamstring he reinjured in practice on August 24. For depth insurance, the Cowboys signed veteran Laurent Robinson this week, but since the Cowboys wideouts will face Jets corners Darrelle Revis and Antonio Cromartie this week, Austin will be needed. He practiced in a limited fashion Thursday and is expected to play.
Health Rating: Miles Austin @ 75%
NEW ENGLAND PATRIOTS AT MIAMI DOLPHINS (Monday)
Patriots CB Leigh Bodden (hand)
Jock to Doc Take: Although the Patriots cornerback sustained a hand injury, he practiced fully Thursday, the Boston Globe reports. The starter is expected to be ready for the opener in Miami.
Health Rating: Leigh Bodden @ 90%
OAKLAND RAIDERS AT DENVER BRONCOS (Monday)
Raiders TE Kevin Boss (knee)
Jock to Doc Take: Boss remains questionable after sustaining a knee injury in the preseason. The prognosis from the Raiders is "week to week," according to coach Hue Jackson. The fourth-year tight end was acquired at the beginning of August as a free agent coming from the New York Giants and expected to significantly upgrade the receiving corps. Since the Raiders play in Denver on Monday night, Boss will have an extra day to improve, increasing the chances of his starting in the opener.
Health Rating: Kevin Boss @ 50%
HEALTH RATINGS: So what do the numbers mean?
100-85% = NFL players are tough and despite injuries still perform at a high level. Let's be honest, when is an NFL athlete really physically 100 percent? Practically never. With a rating in this range expect players to perform at peak levels.
70-85% = In this range a player's performance will be affected, but they can still get the job done.
55-70% = Players with a rating this low will require assistance to do their jobs. The team might be better served by placing these warriors on the inactive list. Only some All-Pros can get the job done when rated this poorly.
40-55% = These players need some more time to heal. Unlikely to be active unless miraculous healing occurs or my rating was based on erroneous information.
25-40% = Players will not play, but show signs of recovery — opening the door for a return to the active roster the following week.
< 25% = Players will not play and there is concern that additional games may be missed.
---
---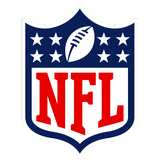 Get more from National Football League
Follow your favorites to get information about games, news and more
---