National Football League
National Football League
Davin Joseph carted off in Bucs' win
Published
Aug. 25, 2012 1:00 a.m. ET

Tampa Bay's success against Tom Brady and the New England Patriots was tempered by an injury to one of the Buccaneers' best players.
Two-time Pro Bowl guard Davin Joseph was carted off the field during Friday night's 30-28 preseason victory with what appeared to be a serious right knee injury, although coach Greg Schiano said the extent of the damage will not be known until the seventh-year pro is re-evaluated Saturday.
''It doesn't look good. ... I'm concerned,'' coach Greg Schiano said. ''He's one of our leaders, if not our leader.''
Joseph was injured when a teammate blocked one of the Patriots into the 313-pound lineman, who went to the ground and immediately grabbed his right knee.
''Unfortunate,'' quarterback Josh Freeman said.
The injury overshadowed a strong performance against Brady, who had an interception returned for a touchdown and was sacked twice by a defense that had one of the NFL's most anemic pass rushes last season.
New England coach Bill Belichick said the game showed the Patriots still have work to do to get ready for the regular season. It wasn't clear if that includes more playing time for Brady.
''We obviously got off to a slow start but played a little bit better in the second half,'' Brady said. ''But we really need to string it together for four quarters in order to beat good teams on the road.''
Belichick said ''we'll worry about next week, next week'' when asked about how much he expects Brady to play in Wednesday's exhibition finale against the New York Giants.
Brady wasn't saying if he'd lobby for more playing time.
''Whatever coach decides. ... He's the one that makes all the decisions, so we'll just listen to what he has to say,'' Brady said. ''And if he says play, we're going to play.''
First-round draft picks Mark Barron and Doug Martin scored touchdowns for Tampa Bay.
Barron intercepted a pass tipped by Ronde Barber and returned it 22 yards for a first-quarter TD. Martin scored on a 1-yard run that finished a game-opening drive led by Bucs quarterback Josh Freeman.
Brady played three quarters in his most extensive action of the preseason, but didn't really get the Patriots' offense on track until after Tampa Bay built a 23-7 lead. He finished on a high note, though, throwing a 16-yard touchdown pass to Rob Gronkowski on his final play.
''I think it was pretty obvious that we've got a lot of work to do. We've got a long way to go. We didn't perform, I think, to what the level we need to at any area,'' Belichick said. ''When you can't score offensively and give up a lot of points on defense, nobody can make any plays in the kicking game, then you don't have a real good chance to win. And that's pretty much the way it was tonight.''
Freeman played into the third quarter, finishing 10 of 19 for 102 yards, no touchdowns and no interceptions. Connor Barth kicked a 56-yard field goal and Kai Forbath added field goals of 51 and 55 yards before Freeman's backup, Dan Orlovsky, tossed an 8-yard scoring pass to Sammie Stroughter in the fourth quarter.
The Patriots (No. 2 in the AP Pro32) traveled to Florida early in the week to practice with the Bucs (No. 26) twice in preparation for Friday - workouts that Schiano felt would be especially beneficial to his players because of what they could learn from being on the field with Brady and other veterans who have been vital to New England's success.
Freeman completed passes of 25, 14 and 10 yards to Vincent Jackson on an eight-play, 68-yard drive that Martin finished with a 1-yard TD run. Barron's interception return - one play after Michael Bennett sacked Brady for an 8-yard loss to the New England 7 - made it 14-0 late in the opening quarter.
Brady threw seven passes in New England's preseason opener against New Orleans, then sat out the Patriots' second exhibition against Philadelphia. In what likely will be the most playing time he'll get before the regular season, the two-time Super Bowl MVP completed 13 of 20 passes for 127 yards, one touchdown and one interception.
The Bucs, last in the league in sacks with 23 last season, dropped Brady twice and pressured him into bad throws on at least three other occasions.
''I thought the guys got after the quarterback pretty well,'' Schiano said. ''As always that ties together, coverage and pressure.''
Brady directed one scoring drive in the opening half, completing three of four passes for 29 yards on a 12-play, 81-yard march extended by a pass interference penalty on Barber and featuring a 29-yard run by Stevan Ridley. Ridley finished the drive with a 1-yard run, then also played a prominent role in the final possession led by Brady.
Ryan Mallett threw a pair of TD passes in the final five minutes to make it close at the end.
Barron and Martin are a pair of rookies Schiano is counting on to help Tampa Bay rebound from a disappointing 4-12 finish a year ago.
Barron was the seventh pick in this year's draft, and the former Alabama safety was brought in to bolster a defense that yielded a franchise-record 494 points last season. Martin was the 31st pick overall, and is bidding to become the starting running back.
''Mark played faster this week. He looked more confident in what he was doing. That's what rookies do. They learn and they get better,'' Schiano said.
''Going against the competition he did in practice this week, I think it got more comfortable for him,'' the coach added. ''Now he needs to get that much more comfortable as we get ready for the regular season.''
---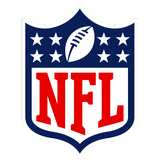 Get more from National Football League
Follow your favorites to get information about games, news and more
---