National Football League
National Football League
Cutler lacks grit in loss against Packers
Published
Jan. 23, 2011 12:00 a.m. ET

Chicago Bears fans, the legions who are swearing and stinging from the bitterness of Sunday's 21-14 NFC Championship game loss to their rival Green Bay Packers, may never get over the specter of quarterback Jay Cutler's second-half disappearing act.
For the record: A left knee injury — "I got hit on the outside of the leg," an emotionless Cutler said — eventually knocked the Bears starter out of the biggest game of the season. He was hurt in the final series just before halftime, but Cutler could not recall the specific play.
He walked to the Soldier Field sideline slowly, with no visible limp.
There was no obvious sign of how it happened. No pileup of bodies, no hideous slow-mo replay that showed the knee being crunched. Center Olin Kruetz said he thought he saw Cutler wobbling a bit as he walked to the halftime locker room. But why wasn't Cutler's knee immobilized for precautionary reasons if that was the case?
The uproar began early in the third quarter after Cutler was ineffective as the Bears went three-and-out to begin the second half.
Then trailing 14-0, second-string journeyman and 16-year NFL veteran Todd Collins lasted two unproductive series featuring four incompletions before the Bears looked to their No. 3 quarterback, third-year emergency man Caleb Hanie.
And while Hanie surprised the Packers defense a bit and led the team to two scoring drives, that move meant Cutler was done for the game.
In the wake of one of the Bears' most crushing losses in their storied history, Cutler may very well be done in Chicago as well.
His teammates publicly defended his toughness, but across the NFL where players past and present go to Twitter to offer their take, the verdict on Cutler was that he was gutless, a quitter, to hand over the ball to his backups with his team behind and a Super Bowl berth two quarters away.
A Twitter sampling:
Maurice Jones-Drew: "All I'm saying is that he can finish the game on a hurt knee … I played the whole season on one …"
Asante Samuel: "If he was my teammate I would be looking at him sideways. … I luv my QB @mikevick he has the heart of a lion. I guess others are scared of success."
Mark Schlereth: "As a guy (who) had 20 knee surgeries you'd have to drag me out on a stretcher to Leave a championship game! #justsaying"
Darnell Dockett: "If I'm on Chicago team jay cutler has to wait till me and the team shower get dressed and leave before he comes in the locker room!"
Kirk Morrison: "If my knee was hurt or acl/mcl/pcl sprain, I would not be standing up on the sideline."
Ouch.
Asked about others across the NFL openly questioning his toughness, Cutler abruptly cut off the questions.
"No comment on that."
Could Cutler have played in the second half, after he said trainers taped his knee? The sometimes surly Bears No. 1 methodically peddled on a stationary bike along the sidelines. Then he stood in cold-weather gear and a wool cap, as in no time that debate went from a raging Internet debate to a fully stoked virtual wildfire as the scoreboard ticked down to douse the Bears' playoff run and send the Packers to Super Bowl XLV.
"The last series (before halftime) really aggravated it," a stone-faced Cutler (6-of-14 passing, 80 yards, one interception) said after the game. "It hurt. We're gonna do an MRI tomorrow.
Will the knee require surgery? "I hope not."
Was it the doctors' decision for him not to play?
"We gave it a go there that first series but (I) couldn't really plant or throw," Cutler said. "They kind of pulled me."
Watching from the bench, he said, was tough. "It's a lonely feeling, fighting, going through training camp and everything else to get to this point and have an opportunity to get to the Super Bowl. It's hard."
Did Cutler lobby to stay in the game?
"I was going to keep playing, " he said, "but, you know, they made the decision that giving Todd a shot would better suit the team."
Said coach Lovie Smith: "He was hurt, and he couldn't go. Trainers, doctors and all, they are the ones who really made that decision. As far as Jay, he is like everybody else; he was disappointed he couldn't go out and play to help his team win.
Pressed further about Cutler not returning, Smith lost his trademark patience.
"He hurt his knee and he was out, all right? There's nothing else for me to tell you on that," Smith said."I don't know exactly when it happened. He couldn't go, and that was that. Let's go on to some other questions, how about that?"
Smith preferred instead to talk about Hanie, the unknown who entered the game with 66 NFL passing yards to his credit and completed 13-of-20 passes for 153 yards and a touchdown but also threw two interceptions, one of which Packers nose tackle B.J. Raji returned 18 yards for a touchdown.
No chance. The second-guessing was focused squarely on Cutler, who stood and answered questions at his locker without any sign of discomfort and without a brace on his knee.
Cutler, who finished with a 31.8 passer rating, said he tested the knee after having it taped but that he felt he was limited on his plant leg. "I knew that it was probably better that I didn't (return)," he said. "I knew my knee. I know my body."
Off the record, several teammates looked at Cutler amid the postgame wreckage and shook their heads. "I aint' gonna say nothing," one Bears player said privately, "but I don't see a brace on that knee. Do you?"
On the record, the Bears defended him with all their might.
Brian Urlacher lashed out at anyone across the NFL who wonders why Cutler left a championship game while he could still stand upright.
"He's a tough son of a bitch, hell yeah he is. He practices every day. You've seen the hits he's taken his career. He gets up, he doesn't bitch, he doesn't complain, he just goes out there and competes and tries to win the game," Urlacher said of Cutler. "If he couldn't be in there, it's because he was hurt, because he couldn't go and probably thought he was hurting the team if he couldn't be in there. That's why."
What about players questioning the QB across the NFL?
"I don't give a (expletive) about players around the league sitting, watching our game at home," Urlacher snapped. What players? Did they put their names on it?"
Kerry Rhodes, someone said.
"Who's he?"
Maurice Jones-Drew was another, Urlacher was told.
"Where's he at now, home? I'm just saying. It's easy to talk (expletive) about someone when you're sitting on your couch watching their game," Urlacher said angrily. "That's what I'm saying. I don't understand it, I don't get it.
"Let them sprain their MCL or do whatever he did to his knee and then get back in the game. See if they can do that. See how well they run the ball, or whoever the other guy is, see how well he does at whatever position he plays. I don't agree with it. It's easy to write that stuff on the Internet."
---
---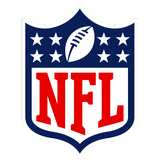 Get more from National Football League
Follow your favorites to get information about games, news and more
---