National Football League
National Football League
Colts' Luck faces difficult encore at Steelers
Published
Aug. 18, 2012 6:53 p.m. ET

Mike Tomlin is not a coach who impresses easily. Even the most dominant performances by his Pittsburgh Steelers are often met with a shrug of the shoulders and a promise to get better.
Still, even Tomlin couldn't help but be wowed - at least a little bit - by what he saw from Indianapolis Colts quarterback Andrew Luck last week. All the top overall pick in April's NFL draft did was throw a touchdown on his first pass as a professional and spend his four series on the field lighting up the St. Louis Rams in a 38-3 preseason victory.
''I thought he played really well,'' Tomlin said. ''I don't mean played really well for a rookie. I thought he played really well.''
Period.
An encore, however, figures to be tougher Sunday night against the Steelers (0-1). Pittsburgh's first-string defense played sparingly in the preseason opener against Philadelphia. Expect players like Troy Polamalu, LaMarr Woodley and Lawrence Timmons to give Luck a lengthy look at the defense that was tops in the league yet again last fall.
''It'll be fun,'' Luck said. ''I realize every defense is good in the NFL, in my mind. But to have a chance to go against a great historical defense, a great franchise, with a great fan base, will be fun.''
Just, the Steelers hope, not for long. Though veterans Casey Hampton and James Harrison remain sidelined by injuries, defensive end Brett Keisel is back after missing the opener to be with his wife for the birth of their third child.
Keisel, like Tomlin, caught a glimpse of Luck's precocious debut. The one thing he noticed was all the time Luck had to make plays. The Steelers don't plan on letting Luck get too comfortable in the pocket.
Having a little familiarity with what the Colts are trying to do helps. Indianapolis offensive coordinator Bruce Arians spent five seasons in the same position with Pittsburgh before being let go in the offseason.
The exit wasn't exactly graceful. The team announced Arians ''retired,'' though the sabbatical - whether self-imposed or not - lasted less than two weeks before the Colts tapped him to mold Luck into Peyton Manning's successor.
Arians insists he's not looking for payback against his former employer, just for his rookie to take another step forward. Arians developed a close relationship with Pittsburgh quarterback Ben Roethlisberger during his tenure with the Steelers, to the point Roethlisberger did little to hide his frustration at the team's decision to sever ties with his mentor.
It's a little too early to tell if Luck and Arians will develop a similar chemistry, though Arians has already been won over by Luck's no-nonsense approach. Ask what he likes about his new project and Arians doesn't lack for answers.
''His poise, his excitement for the game,'' Arians said. ''Nothing surprises me about him anymore. I kind of expect it now.''
Yet Arians also expects a stiff test from the Steelers, who looked a little ragged against the Eagles on both sides of the ball. Roethlisberger is still trying to get the hang of new coordinator Todd Haley's diverse attack and will likely play several series to get his feet set.
The Steelers remain without wide receiver Mike Wallace - who is holding out for a long-term contract - and the backfield is patchwork at best. Though running back Rashard Mendenhall was activated off the physically unable to perform list Friday, his surgically repaired right knee is still a long way from being good enough to play. Backup Isaac Redman tweaked his groin during the week and is out while Jonathan Dwyer is nursing a bum shoulder.
Dwyer was healthy enough to practice Thursday and Friday, though rookie Chris Rainey and second-year back Baron Batch are expected to get the bulk of the work against the Colts.
''(Rainey) has done some things that get you excited,'' Haley said. ''As an offensive staff, we're all kind of encouraged to see a young guy not be afraid to step up and make plays. It's a testament to him and the way that he prepares. He's obviously studying hard because we've asked him to do a lot of different things.''
Something Luck can identify with. Improving on his electric debut will be difficult. First-year coach Chuck Pagano doesn't need Luck to light up the Steelers to know his rookie is heading in the right direction.
''(We're looking for) steady progress, handling the offense, his command of the huddle, continuing to make great decisions, not forcing things,'' Pagano said. ''He's trying to get better every day out here. ... He's his own worst critic. He's not hard on himself but he understands he's got a long way to go too.''
---
AP Sports Writer Mike Marot in Indianapolis contributed to this report.
---
Follow Will Graves on Twitter at www.Twitter.com/WillGravesAP
---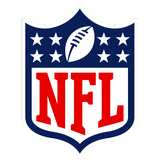 Get more from National Football League
Follow your favorites to get information about games, news and more
---