National Football League
National Football League
Christmas gifts for AFC teams
Published
Dec. 21, 2010 12:00 a.m. ET

Why should Santa Claus have all the fun?
I'm fat, jolly and would gladly wear a red suit if given enough spiked eggnog.
At FOXSports.com, this definitely qualifies me to give Christmas gifts — both naughty and nice — to every NFL team. Here are some presents I would leave under the tree if ol' Kris Kringle didn't already have dibs on the reindeer.
AFC | NFC
AFC EAST
Buffalo: A chance to replay the first eight games. The Chan Gailey coaching regime got off to an 0-8 start. But had the regular season begun in Week 10, the Bills and New York Jets would be tied for second place in the AFC East at 4-2 behind New England (6-0). Buffalo appears to have found a long-term answer at quarterback in Ryan Fitzpatrick, and an overachieving defense is finding its groove. The Bills will miss the playoffs for the 11th consecutive season, but there's optimism heading into next year.
Miami: A gold watch for offensive coordinator Dan Henning. All signs point toward the 68-year-old coach retiring at season's end. If he doesn't step aside, a firing seems inevitable. Henning had his memorable moments in three years with the Dolphins — the wildcat plays he sprung with quarterbacks coach David Lee in 2008 were ingenious — but this season was a disaster. Quarterback Chad Henne failed to develop as a quality starter in his third NFL season, and wide receiver Brandon Marshall was badly misused.
New York Jets: Some class. Braggadocio and trash-talking about other teams and players is one thing. But it shouldn't be that hard to show respect to women or the game itself. The Jets failed on both accounts with their crude preseason treatment of TV Azteca reporter Inez Sainz and strength coach Sal Alosi's recent sideline trip of Miami cornerback Nolan Carroll. This doesn't even include the claim of team-assisted sexual harassment of former Jets employee Jenn Sterger by quarterback Brett Favre when both were with the Jets in 2008. "Boys will be boys" doesn't work in today's NFL. Jets owner Woody Johnson needs to step up and make sure his team knows that lesson.
New England: Nothing. This team doesn't need anything else. With six straight victories and an MVP season from quarterback Tom Brady, the Patriots (12-2) are steamrolling toward another Super Bowl appearance.
AFC NORTH
Baltimore: A fat contract extension for head coach John Harbaugh. The Ravens (10-4) are set to reach the playoffs for a third consecutive season. Only three other head coaches since 1990 — Bill Cowher, Dennis Green and Barry Switzer — have achieved such a feat in their first three years on the job. Harbaugh is a lot more like Cowher than Switzer. The Ravens should reward him now rather than risk losing Harbaugh in 2012 when his contract is set to expire.
Cincinnati: The answer to what's wrong with quarterback Carson Palmer. If Bengals management determines that injuries and declining skill truly have caught up with Palmer, it's time to immediately start seeking an heir apparent. But I'm not sold that Cincinnati's offensive struggles this season should rest squarely on Palmer's shoulders. The Bengals lost their offensive identity under coordinator Bob Bratkowski by trying to become more of a passing team instead of following the run-first approach that led to a 2009 division title. Other offensive players committed far too many penalties and mental mistakes that ruined drives. And having me-first wide receivers such as Terrell Owens and Chad Ochocinco compounded the problems. Palmer, who turns 31 on Dec. 27, deserves one more season to get back on track. But to hedge their bets, I also think the Bengals should draft a developmental quarterback as early as the second round.
Cleveland: Mike Holmgren as head coach. This isn't an indictment of Eric Mangini. I still think he can be a successful NFL head coach. But it isn't going to happen in Cleveland with the 6-foot-5 Holmgren casting such a massive shadow as Browns president. Holmgren hasn't shut the door on returning to the sideline. Holmgren also would be surrounded by his best front-office support staff since working with Ron Wolf in Green Bay during the 1990s. It's time for Holmgren to leave his desk job and get back on the field.
Pittsburgh: Eyeglasses that can be donated to the officiating crews that referee Steelers games. The Steelers aren't choir boys, but Pittsburgh has reason to feel an NFL bias. Referees have missed far too many shots by opponents to the heads of offensive players — just ask Ben Roethlisberger and Heath Miller — while too frequently flagging Steelers defenders for penalties that shouldn't have been called.
AFC SOUTH
Houston: A playoff appearance for Texans owner Bob McNair. On his end, there's nothing else McNair can do for his team. He has always provided ample resources, finances and support to his players and front office without meddling. McNair also has shown a Job-like patience with his head coach and general manager. But with the Texans about to finish their ninth season without having ever reached the postseason, Gary Kubiak and Rick Smith finally may have run out of time. McNair deserves better than what his team has given him in 2010.
Indianapolis: A return to good health. The battered Colts have had 73 members on their active roster and fielded only nine players who have started every game. Fortunately for Indianapolis, one of them is quarterback Peyton Manning. He has maneuvered Indianapolis (8-6) into position for a ninth consecutive playoff berth provided the Colts can defeat Oakland and Tennessee in their final two games. If Manning had a more stable and talented supporting cast, Indianapolis would be in position to make a run at a second consecutive Super Bowl. Instead, the Colts are more likely to serve as an AFC playoff spoiler at best before heading home.
Jacksonville: One more stellar draft under general manager Gene Smith. By then, Jacksonville could be the AFC South's dominant team. Since Smith was given control of the 53-man roster upon his 2009 hiring, all 15 of his draft picks have made the roster and combined for 143 starts. The Jaguars have landed cornerstone players at defensive tackle (Terrance Knighton and Tyson Alualu) and offensive tackle (Eugene Monroe and the injured Eben Britton). Smith's next order of business is upgrading both safety spots and adding another top-flight cornerback — all of which is essential in a division that features Manning and Houston quarterback Matt Schaub.
Tennessee: A cure for offensive coordinator Mike Heimerdinger's cancer. If it were only that simple as wishing it were so. Not only is he a gifted play-caller, Heimerdinger is one of the NFL's true class acts. I'd offer a game ball as a holiday gift, but the Titans already beat me to it by honoring 'Dinger after Sunday's 31-17 win over Houston.
AFC WEST
Denver: The return of John Elway. No, not as a player. I believe the Hall of Fame quarterback is sharp enough to help restore the Broncos to glory as a top team executive provided he hires the right support staff and doesn't try to get overly involved in personnel decisions while learning the ropes. And for those skeptical of the expected hire because of his lack of NFL managerial experience, I'm certain Elway couldn't make Denver any worse than Josh McDaniels did.
Kansas City: A Coach of the Year award for Todd Haley. No disrespect to New England's Bill Belichick and Atlanta's Mike Smith, whose teams are sitting atop their respective conferences at 12-2. But voters like me usually give this honor to the coach whose squad has most exceeded expectations. Haley and the Chiefs (9-5) fit the bill. There's one caveat: Haley has to return this gift if Kansas City misses the playoffs. The Chiefs are automatically in as AFC West champions by winning their final two games at home against Tennessee and Oakland.
Oakland: Offseason stability. The much-improved Raiders (7-7) don't need a major overhaul to compete for a division crown in 2011. Oakland just needs to continue making sound personnel decisions like during this past year. Of course, staying the course is never guaranteed with Raiders owner Al Davis calling the shots.
San Diego: A calendar with large print for the months of September and October. With Kansas City in control of the division, San Diego's third slow start in four seasons under head coach Norv Turner may finally cost the Chargers (8-6) a playoff berth. Nobody should be happier about that than the Patriots. I think San Diego is one of few AFC teams that could actually threaten New England's supremacy in the postseason. Unless the Chargers win out and get some help from elsewhere, the Patriots won't have to worry about it.
---
---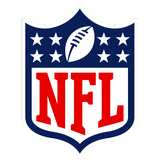 Get more from National Football League
Follow your favorites to get information about games, news and more
---