National Football League
National Football League
Chris Johnson knows he has to earn playing time in Arizona
Published
Aug. 18, 2015 4:34 p.m. ET

GLENDALE, Ariz. (AP) Chris Johnson came to the Arizona Cardinals with no assurances about what role he will play, and he says ''that's cool with me.''
After surviving a shooting five months ago, he's just glad to be back playing in the NFL.
''When he first called me and we talked, I told B.A. (coach Bruce Arians), `I don't want you to promise me anything or anything like that,''' Johnson said on Tuesday before his first practice with his new team. '''I'm willing to come in and work for whatever my role is and whatever y'all need me to do.'''
The three-time Pro Bowl player signed a one-year contract with the Cardinals on Monday.
Although he still has the bullet inside him, Johnson has recovered from a gunshot wound to the shoulder. He was injured in the early morning hours of March 8 when someone opened fire on a van in which he was riding in his hometown of Orlando, Florida. The driver of the van was killed and another passenger injured.
Johnson said that after the shooting he had bed rest for six weeks and lost 25 pounds.
''I just prayed a lot,'' he said. ''I grew up in the church so I just prayed a lot, and working out helped me out a lot.''
His arm still was in a sling when he went to Los Angeles to work out with Jay Glazer, a Fox Sports analyst and MMA trainer.
''Of course it changed how you look at life,'' he said of the shooting. ''Sometimes you just got to live life and not worry about those things so much. Getting a chance to play in the NFL makes it better. ... At the end of the day, that was a situation that happened. I'm just trying to put it behind me and look forward. I'm just ready to start playing football.''
Johnson rushed for 663 yards with the New York Jets last year after topping 1,000 in each of his first six NFL seasons, all with the Tennessee Titans.
According to azcentralsports, Johnson signed for the veteran's minimum of $870,000, a figure that can rise to $2 million if he gains 1,300 yards and makes the Pro Bowl.
''I don't have no problem with that situation,'' he said. ''You've just got to work for what you want. Even me coming from high school to college to the league, nothing was ever given to me easy. I always had to work. Even with this situation it wasn't even about the money thing to me. It was just a situation when the last time I've been to the playoffs was my rookie year. I want to win and continue to play football.''
Johnson, who turns 30 on Sept. 23, said the quality of the team and its style of play were big reasons he signed with Arizona.
''Coming here, looking at their offense, they've got great guys on the outside that can stretch the field and got a quarterback that can get it down the field,'' he said. ''My whole career I've kind of been dealing with eight or nine in the box and not having a quarterback like Carson (Palmer) and not having receivers out there that stretch the field for me. I just felt like this would be a good situation for me - a team that's been winning, going to the playoffs.''
Arians said Johnson had been ''on our radar for some time.
''He's a home run every time he touches the ball,'' the coach said.
Arians was asked if it was possible for Johnson to supplant Andre Ellington as the No. 1 running back.
''If he wins it,'' the coach said. ''I'm open to anything once you win it.''
Johnson has missed one game in his eight NFL seasons, and that was in 2008, his rookie year.
He disputes the notion that he's lost a step, noting that if he had gotten the same number of touches as he did in Tennessee, he would have topped 1,000 yards with the Jets.
''If people actually watch the film and watch the tape, they'll see a guy that's still got it,'' Johnson said, ''especially at my age. If you mention some of the top guys - Marshawn Lynch, Adrian Peterson, those guys - we're all around the same age.''
Johnson said he's not out to prove something to others, ''just to prove something to myself.''
''The situation I went through, I'm just happy to be back playing football on Sundays,'' he said, ''and I'm just going to put my best foot forward.''
Notes: Starting left guard Mike Iupati left Tuesday's practice accompanied by a trainer.
---
Online:
AP NFL website: www.pro32.ap.org and www.twitter.com/AP-NFL
---
---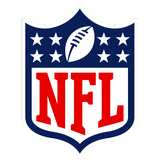 Get more from National Football League
Follow your favorites to get information about games, news and more
---