National Football League
National Football League
Chiefs wanting more happy returns
Published
Aug. 16, 2012 10:31 a.m. ET

Peering through heavy rain, Dexter McCluster backpedaled to catch the punt, cut left and sprinted a Kansas City team-record 94 yards for a touchdown to spark a season-opening victory over San Diego in 2010 that led to the AFC West championship.
That's the last time the Chiefs returned a punt for a touchdown. Two years and counting. Even worse for the Chiefs, it's going on three years since anybody ran a kickoff all the way back to the end zone.
Not surprisingly, special teams coach Steve Hoffman lost his job and his replacement, Tom McMahon, has been stressing kick returns since the minute camp opened on July 27.
''The return game has been a big point of emphasis,'' McCluster said. ''We know what we're capable of if everyone will do their job. And we have the guys back there to get the job done.''
Few things turn a game's momentum quicker than taking a punt or kickoff all the way back. While going 7-9 in 2011, the Chiefs were one of only 11 teams in the NFL with neither. Their average starting position on offense was basically their own 20-yard line (20.6) - 30th in the 32-team league.
Javier Arenas had a better-than-decent punt return average of 12.8 yards. But he never got into the end zone.
''It's frustrating to know the average is good. But that is not something we aim for,'' Arenas said. ''We aim for exceeding all expectations on special teams.''
McMahon also prefers to focus on the future, saying attention to the details will yield results.
''I'm not ever going to look back. The bottom line is we have to execute our returns,'' he said. ''We don't try to do so much that every week we are changing it. I think we have some good returners. They'll produce this year. I'm not talking over their heads, because those guys can produce. I'm going to look forward rather than behind.''
McMahon's approach has been to drill, baby, drill on all the little things.
''There are 11 guys that are involved and we have to do a good job blocking,'' he said.
He's also been evaluating candidates to return both punts and kickoffs. McCluster, Arenas, Devon Wylie, Cyrus Gray and Mikail Baker all have been given long looks. The Chiefs (No. 18 in the AP Pro32) had several nice returns during Friday night's 27-17 preseason victory over Arizona, including a 32-yard punt return by Wylie and Arenas' 31-yard kickoff return.
Still, nobody got into the end zone. In 2011, teams went 6-3 in games where they returned a kickoff for a TD. When taking back a punt for a score, teams were 15-5.
''I think the guys are working at it,'' coach Romeo Crennel said. ''In practice, all the guys, they know the right assignments and they kind of go to the right spots. But when you do it in a game and that adrenaline is flowing and you're doing it against a different opponent, it doesn't always work out the way it does in practice. I like our ability in the return game. Now we have to get into the game. We have to execute and then take advantage of that ability.''
On kickoff returns, McMahon said he would like to reach the 25-yard line on average. It might surprise him to know the boss has loftier hopes.
''I think if we can get the ball on the 30- and 40-yard line on a consistent basis, that would be pretty good,'' Crennel said.
NOTE: CB Brandon Flowers began a third straight week of inactivity because of a foot injury. Crennel indicated Flowers probably would not play on Saturday night in St. Louis. ''We're doing all we can to evaluate him, look at him, and try to help him get back on the field,'' Crennel said. ''And he's working, doing everything we ask of him to try to get back. But he's just not back yet. It's not where it needs to be with him.''
---
Online: http://bigstory.ap.org/NFL-Pro32 and http://twitter.com/AP-NFL
---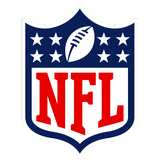 Get more from National Football League
Follow your favorites to get information about games, news and more
---