Kansas City Chiefs
Kansas City Chiefs
Chiefs' Reid says cutting Maclin been in works for awhile
Published
Jun. 6, 2017 3:38 p.m. ET

KANSAS CITY, Mo. (AP) Alex Smith acknowledged his surprise over the weekend when he learned the Chiefs had released Jeremy Maclin, depriving the quarterback of arguably his most consistent and veteran wide receiver.
Turns out the decision had been in the works for a while.
Reid said following a voluntary workout Tuesday that Maclin can still play, and the timing of the move should allow him to hook on with another team. But without discussing the reasons behind the move, Reid did acknowledge that general manager John Dorsey had been mulling it over.
''That's mostly his area and I know he's had that rolling around for a while as he's gone through,'' Reid said. ''You try to weigh everything. That's part of this game today. That's what it is.''
Pressed on the reasons behind the move, Reid replied: ''I'm not going into specifics.''
Still, those specifics are fairly easy to discern.
The Chiefs had been bumping up against the salary cap prior to the move Friday, and would have had trouble signing their three remaining draft picks. But by releasing Maclin after June 1, they saved about $10 million that they can add to the roughly $3.5 million they had available.
Maclin was entering the third year of a $55 million, five-year contract. He was due a base salary of $9.75 million this season with a salary cap hit of $12.4 million.
''This is part of the NFL business,'' Reid acknowledged. ''You try to weigh everything. That's part of this game today. That's what it is. You get in there, try to evaluate it, weigh it and you go with it. You see it all over the league and that's part of it.''
So are injuries and declining production, both of which struck Maclin last season.
He was coming off a Pro Bowl appearance with Philadelphia when he signed with the Chiefs and was reunited with Reid, who drafted him for the Eagles. And he made the signing look good when he caught a career-best 87 passes for 1,088 yards and eight touchdowns during the 2015 season.
But his numbers plummeted last season, while his number of drops sharply increased. Maclin had just 44 catches for 536 yards and two touchdowns in 12 games.
Smith pointed out during his football camp for high school players on Saturday that Maclin ''played through a lot last season,'' and the wide receiver admitted that last year was tough on him.
Still, Smith said he was ''shocked'' by the decision to release him.
''Still kind of just processing that he's not going to be in there with us, a guy that's done a lot for us the last two years, a guy I've grown really close to,'' Smith told The Kansas City Star.
The Chiefs gathered without Maclin for their final week of voluntary workouts Tuesday, and they will conduct their mandatory minicamp next week before dispersing until training camp.
That means a bevy of wide receivers will begin angling for playing time.
Chris Conley and Albert Wilson have the most experience, while undersized speedster Tyreek Hill shined as a rookie last season. The Chiefs also have second-year pro Demarcus Robinson and rookie Jehu Chesson, who have begun competing with a slew of undrafted free agents for a roster spot.
''Alex has been around. He's got guys that can make catches too,'' Reid said. ''He knows that. I think it's important those guys have an opportunity. They can step up and do those things, too.''
Reid seemed to indicate the hardest part of the decision was the personal side. He had grown tight with Maclin in the years since he was drafted, even attending his wedding a few weeks ago.
''He knows I love him,'' Reid said. ''I haven't changed on that.''
---
More AP NFL: http://pro32.ap.org and https://twitter.com/AP-NFL
---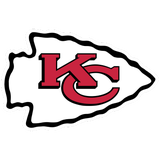 Get more from Kansas City Chiefs
Follow your favorites to get information about games, news and more
---