National Football League
National Football League
Chiefs fill 5 semitrailers with relief supplies
Published
May. 26, 2011 1:42 a.m. ET

Clark Hunt - billionaire, son of privilege, owner of the Kansas City Chiefs - hoisted a heavy case of bottled water off the bed of a pickup and carried it toward a waiting pallet.
''That doesn't go here,'' a young man told him. ''It goes over there.''
''Oh, OK,'' said Hunt. Taking direction like a minimum-wage day laborer, he toted his load to another pallet and then went back for more.
For Hunt and his Chiefs, it was all in an extraordinary day's work. He and general manager Scott Pioli and other front office executives pitched in to assist other team employees on Wednesday as Kansas Citians from all walks of life came together in the Arrowhead Stadium parking lot to collect relief supplies and rush it to the tornado victims of Reading, Kan., and Joplin, Mo.
On Tuesday, the Chiefs collected bottled water and cash donations. Then on Wednesday, except for an hour or so when tornado sirens wailed and everybody took shelter, they also accepted other relief supplies from a steady, daylong procession of cars, vans, SUVs and pickup trucks.
At the end of the day, the Chiefs had crammed six semitrailers full of relief supplies and were working on a seventh. One organizer estimated more than 168,000 bottles of water had been loaded for Reading and Joplin, where tornadoes last weekend killed more than 125 people and destroyed thousands of homes.
''Our hearts, our thoughts and our prayers go out to the citizens of Joplin and Reading because we know they're struggling so much right now,'' Hunt said. ''Our staff has done a tremendous job and I want to thank them. But most importantly, I want to thank the citizens of Kansas City for wanting to help the folks.''
The Chiefs got the campaign started with a $35,000 donation for the tornado victims through Heart to Heart. Many thousands more were dropped into a collection box that Stephanie Judah, the Chiefs' director of cheerleaders, kept at the ready.
''I have no idea how much it is, but it's been a lot of cash and a lot of checks,'' Judah said. ''It's been from adults and children alike.''
Two sisters and a brother, ages 10 to 6, came bounding out of their mom's car with a dog-eared old pencil box. In it was $108 in change and wadded-up bills they'd raised with a lemonade stand.
''Their mom said it was all their idea,'' Judah said. ''They wanted to do something to help. Those kids even said we could keep the pencil box if we wanted. We told them that was OK. This whole experience has touched all of us. We're so proud of our city and everything that they've done.''
When told about the kids and their lemonade sale, Hunt's jaw dropped.
''Wow! That is really tremendous,'' he said. ''People's generosity has been overwhelming. There was a gentleman who had recently lost his job. But that didn't stop him from going to the supermarket, loading his trunk up with water and bringing it here. Then he went back and loaded his trunk up with more water and brought that, too. It just shows how much the folks here in Kansas City care.''
One young woman brought in all the money she had just received in high school graduation gifts. A group of young college men dropped the cash they'd collected for an end-of-school party into Judah's box.
''We also had a little boy who brought in his allowance,'' she said.
In addition, the Kansas City Royals announced Wednesday they were donating $35,000 to Heart to Heart to support tornado relief effort in Joplin and Reading. They said Heart to Heart would be using Kauffman Stadium as a drop-off location Wednesday night for cash donations and supplies.
Runners in Joplin also learned Wednesday that more help was on the way. A popular half-marathon known as the Boomtown Run Half-Marathon has long been scheduled for June 11. But instead of canceling the event, Runnersworld.com reported that everyone would be invited to show up as planned at the starting line. They'll hold a brief memorial service and then ''fan out over the city'' to assist in clean-up efforts.''
It will be a massive job to get Joplin back on its feet.
''I had a chance to speak with Gov. (Jay) Nixon and he described the devastation as something beyond his wildest dreams,'' said Hunt. ''We have to do all we can.''
---
---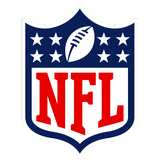 Get more from National Football League
Follow your favorites to get information about games, news and more
---