National Football League
National Football League
Cheat Sheet: All eyes on the QBs
Published
Jan. 1, 2013 12:00 a.m. ET

Though many eyes will be on stars Adrian Peterson, J.J. Watt and Von Miller this month, the NFL playoffs are really about one position and one position only: the quarterback.
Consider this: Since Brad Johnson won the Super Bowl with the Tampa Bay Buccaneers in 2002, the only quarterbacks to win Super Bowls have been the following men:
1. Tom Brady
2. Peyton Manning
3. Ben Roethlisberger
4. Eli Manning
5. Aaron Rodgers
6. Drew Brees
That's 10 years. Six quarterbacks. Six future Pro Football Hall of Famers. The lesson? Since the new pass-interference and quarterback-friendly rules were put in place in the early 2000's, you not only want an elite guy leading your team on its Super Bowl path come January, you pretty much need one.
But maybe this year will be different. The game is changing. With the exotic new offenses we're seeing in Seattle, Washington and San Francisco, maybe you don't need the future Pro Football Hall of Fame quarterback to win it all, anymore. Maybe you just need to outwit and outrun the Hall of Fame quarterback's defense.
The 12 quarterbacks still playing this season make up an interesting group. There's a quixotic mix — split very cleanly three ways — between the Hall of Fame guys, the young guns and a trio of quarterback who are knocking on the door to greatness, while still trying to leave hordes of doubters behind.
I love the quarterbacks — both young and old, untested and proven, and all seeking one thing. Let's break 'em down:
I. THE HALL OF FAMERS: Peyton Manning, Tom Brady, Aaron Rodgers
Manning will get all the MVP love this year, but how about the seasons Brady and Rodgers had in New England and Green Bay? Any other season, Brady and Rodgers would be up for not only first-team All-Pro Honors, but MVP and Offensive Player of the Year, too. Rodgers was electric and despite not having Greg Jennings, Jordy Nelson, a consistent running game or the defense's two top players for much of the season, the Pack still finished 11-5. Brady was magnificent, as well. Though the Patriots didn't break their single-season scoring record of 589 points, they came awfully close, putting up 557. They also finished 12-4 with the greatest point differential at plus-226. Brady did this without his top offensive weapon, Rob Gronkowski, for much of the 2012 campaign.
II. THE YOUNG GUNS: Andrew Luck, Russell Wilson, Robert Griffin III, Colin Kaepernick, Andy Dalton, Christian Ponder
For the first time in NFL history, three rookie quarterbacks will start playoff games. Not only will these first-year gunslingers start games this weekend, but they'll be starting on the same day, too, with Luck playing in Baltimore and Wilson squaring off with RG3 shortly thereafter in DC on Sunday. It's also the first year we've seen six first- or second-year quarterbacks in the final 12. Wilson, Griffin, and Kaepernick will be playing for the future of how teams draft quarterbacks. We've already seen the read-option work with great success in those three cities. If one of these three can win a Super Bowl, don't be shocked if the "prototype" of an NFL quarterback changes from a standard drop-back guy to a mobile, outside-the-pocket playmaker moving forward. Can Dalton get a playoff win? Can Luck win in Baltimore? Does Ponder have the goods to beat Rodgers in Green Bay? We shall see.
III. THE SECOND TIER: Matt Ryan, Joe Flacco, Matt Schaub
This, to me, is the most fascinating of the three groups. Hey, name the only 2012 postseason quarterback to win a playoff game in each of the past four years. Name the only quarterback who was a Lee Evans drop away from leading his team to its second Super Bowl berth in franchise history. Name the only quarterback whose fans, despite those facts, still aren't convinced he's the long-term answer at QB. The answer to all three is Flacco, whose career has been downright fascinating. With a contract decision looming, he enters his fifth trip to the postseason with everyone wondering whether or not this is the year he makes the leap.
In Atlanta, Ryan has 56 regular-season wins, the most by a quarterback in his first five NFL seasons, and is 33-4 in regular-season home games, the best percentage in the Super Bowl era for a QB in his first five years. This is Ryan's fourth trip to the playoffs. Not only does he not have a win yet, but his Falcons also have not been competitive in any of their three losses with Ryan under center. Is this the year Ryan gets over the hump and actually wins a playoff game? Can he jump that hurdle and enter the "elite" quarterback conversation with a Super Bowl win? The home field, the scheduling, the potential opponents — they all seem to work in his favor. But is this the year? If it's not, do the Falcons still reward him with a big contract extension when his deal runs out?
In Houston, at one point in the season, Schaub's Texans were 11-1 and the class of the NFL. After losses in three of their final four games, folks not only have jumped off the Houston bandwagon, they've begun denying they ever were on it. Schaub's been dreadful in Houston's four losses, yet he was voted to the Pro Bowl over Luck and Dalton. Watching him the past few weeks, it's hard not to wonder if this season is the last time that will be the case. Schaub, like Ryan, has never won a playoff game. Schaub is no spring chicken, either. He turns 32 in June. Meanwhile, here are Schaub's numbers for the month of December:
Dec. 10 at Patriots: 19 of 32, 232 yards, 0 TD, 1 INT, QB rating: 68.8
Dec. 16 vs. Colts: 23 of 31, 261 yards, 1 TD, 0 INT, QB rating: 109.7
Dec. 23 vs. Vikings: 18 of 32, 178 yards, 0 TD, 0 INT, QB rating: 72.1
Dec. 30 at Colts: 24 of 36, 275 yards, 0 TD, 2 INT, QB rating 66.3
One touchdown pass in four weeks? Not exactly the stuff you're looking for from a franchise quarterback in four must-win December games.
Three second-tier quarterbacks. Three guys looking to get over the hump this January. We'll see how it works out for each. If you're skeptical, trust me, you're not alone.
(Cue the Texans, Falcons and Ravens bandwagons breezing on by like tumbleweeds …)
And with that, let's get to the wild-card round picks:
Week 17 Record: 12-4
2012 Overall Season Record: 153-102-1 (59.8%)
Wild-Card Round Trivia Question of the Week: With their loss in Denver on Sunday, the Chiefs "earned" the top overall pick in 2013. Kansas City has never picked first in the NFL Draft, but did once select first overall in the AFL Draft. The year was 1963. Who was the pick?
Saturday Games
Cincinnati at Houston: Everything tells me that the Bengals are going to avenge last season's 31-10 playoff loss at Houston. Cincy's won seven of its last eight; Houston lost three of its last four. The Bengals' front seven should be able to overpower the Houston offensive line, but I'm taking the Texans. The home crowd will be rocking, Arian Foster's going to play a game similar to the one he had in their meeting a year ago, and Schaub's going to silence his critics ... at least for now. I'm just excited for Houston's J.J. Watt and Cincinnati's Geno Atkins playing in the same game. As you'll learn on Saturday, they're the top two young defensive linemen in all of football.
The Pick: Texans 24, Bengals 20
Minnesota at Green Bay: The Vikings were 7-1 at home this year and won arguably the most exciting contest of the season last week over these Packers. This game isn't in Minnesota and I expect a totally different result. Horrible weather conditions could favor the "ground and pound" style of the Minnesota offense over Green Bay's aerial attack, but I can't see a Ponder-led offense putting up enough points to keep up with a Rodgers-led one. I have a sinking feeling that the Vikings gave us everything they had last week. Green Bay did not. I know I'm likely on an island in this one, but I'm thinking this is blowout city.
The Pick: Packers 42, Vikings 17
Sunday Games
Indianapolis at Baltimore: One year after going 2-14, the Colts replaced arguably the best quarterback in NFL history with a rookie, made changes to an entire coaching staff and front office, had a 1-2 start to the season and lost their head coach for most of the regular season with an illness ... and still, somehow finished 11-5. It's the story of the 2012 NFL season. But, I fear the dream ends in Baltimore on Sunday. The Ravens have lost just two of their past 18 home games. They've won playoff games in each of the past four years, and I don't see them losing this one.
The Pick: Ravens 34, Colts 21
Seattle at Washington: It's the Gimmick Bowl! And I say that in the most flattering way possible. As a fan of all these quirky new offenses, this is a dream matchup. Offensive coordinators Darrell Bevell of Seattle and Kyle Shanahan of Washington have built exotic, non-traditional offenses around two rookie quarterbacks who've excelled. I know Seattle's arguably the hottest team in the league and features a full, healthy defense for the first time in weeks ... but I'm not picking against RG3 in front of that riled-up home crowd. He's hurting. It's obvious he's not moving as well as he was in the first few weeks of the season. But the guy's gotten the job done, injuries and all, in must-win situations all season, and I'm not doubting him now. I don't know how they'll pull it off, but it will be dramatic. Let's go with overtime. Let's go with the 'Skins. Bring on the Falcons.
The Pick: Redskins 20, Seahawks 17 (OT)
Wild-Card Round Trivia Answer of the Week: With the first overall pick in the 1963 AFL Draft, the Kansas City Chiefs selected DT Buck Buchanan out of Grambling State.
 
---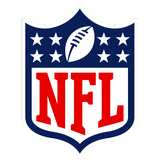 Get more from National Football League
Follow your favorites to get information about games, news and more
---