National Football League
National Football League
Chase enjoys thrill in Brees' absence
Published
Jun. 10, 2012 1:00 a.m. ET

Sooner or later, the Drew Brees-New Orleans Saints contract impasse will end.
The most likely outcome is a lavish deal that keeps the star quarterback in the fold for years to come. But while both camps can then claim victory for negotiating the terms most favorable to their respective sides, there will be no debate about who was the biggest winner from this lengthy haggling.
Chase Daniel.
With an unsigned Brees not attending the team's offseason program, his understudy has the luxury of playing with the Saints' first-team offense. Such work is welcomed considering Brees usually gets most if not all of the starting snaps. In three NFL seasons with New Orleans, Daniel has attempted just eight regular-season passes, exclusively in mop-up duty.
"I feel comfortable stepping into the role I'm in," Daniel recently told me and co-host Gil Brandt on SiriusXM NFL Radio. "I really have been bonding with the first-team receivers and the line.
"Given this opportunity I have right now, I can't imagine it going any better to this point."
If only contract talks between the Saints and Brees were going as swimmingly.
The inability to reach an extension earlier this year resulted in New Orleans being forced to name Brees its exclusive franchise player or risk losing him in free agency. The move guaranteed Brees' services for another season at a $16.4 million salary. Brees, though, hasn't signed the tender sheet or reported to the offseason program.
If a multiyear deal isn't reached by July 16, NFL rules prevent the Saints from signing Brees to an extension before the start of the 2013 NFL calendar. There also is the chance that Brees would refuse to sign the franchise tender and sit out indefinitely.
Daniel is optimistic that won't happen, since he's been in daily contact with his mentor.
"He's had a busy offseason, but I know for a fact — and believe me when I say this — he's working very hard on getting a deal done every single day," Daniel said. "He wants it to be a long-term deal. We're all hopeful we can get this done and not drag it out any longer. But I think there are specifications that Drew and our organization have to deal with together."
As that process slowly unfolds, Daniel is getting the chance to prove he can serve as a competent replacement for at least the short term. The six-foot, 225-pound Daniel can do nothing about his Brees-like size that isn't ideal for an NFL quarterback. Daniel, though, has bettered his upper-body strength this offseason with a concentration on shoulder exercises to increase his throwing velocity.
On the practice field, Daniel is directing an offense that has finished in the top four in passing yards every season since Brees signed with New Orleans as a free agent in 2006. Daniel has diligently watched Brees break the huddle quickly, identify pass protections and execute plays from the sideline but has had scant chance to personally put such knowledge into practice.
"It's sort of tough when you're behind a future Hall of Famer in a guy like Drew," said Daniel, who first joined the Saints as an undrafted practice squad player after being waived by Washington at the end of the 2009 preseason. "He gets his body and mind right every single season. That's why he's never hurt — he's physically ready to go.
"Learning from him for the past three years has been amazing. I couldn't imagine a better situation for me. I wasn't thrust right in right away to an offense as a rookie or second-year guy. I've had a chance to sit back, be a sponge and soak it all in. Right now, I'm getting a chance to show I can do it. I just need a shot. With every practice, I'm getting more comfortable and getting better."
Daniel even showed a fiery side during last Wednesday's practice session at Saints headquarters. What he described as a "little scrum" erupted between Saints players when Daniel became frustrated that linebacker Curtis Lofton landed on him during a non-contact drill.
"Stuff like this happens at OTA (practices)," Daniel while laughing off the incident. "Guys get frustrated. It's 110 degrees.
"Do we want to have a fight every single day? No, that's not right. But it's good. It shows guys are into it. They're intense. They're emotional. Honestly, I love it. Me and Curtis the very next play were laughing about it. That's how minute this whole deal is."
A far bigger deal this offseason was the Saints bounty scandal. Unless his upcoming appeal is successful, linebacker Jon Vilma will be joining head coach Sean Payton with a season-long suspension because of his involvement in a program that allegedly offered financial rewards for defensive hits that sidelined opposing players. General manager Mickey Loomis (eight games), interim head coach Joe Vitt (six) and defensive end Will Smith (three) are among those also facing NFL punishment when the regular season begins.
Daniel admits the ongoing developments and media attention the bounty scandal continues to receive is "tough to deal with But in the back of our mind we're saying. 'This is part of the process. We have to deal with it. We have to move on. We have to make strides forward.'"
Daniel said the Saints have done just that during offseason practices through attention to detail like not committing pre-snap penalties.
"With all this distraction that has been going on outside of the facility and all around the New Orleans Saints, just to get on the field has been a breath of fresh air," he said. "It feels like things are back to normal again and guys have really embraced that."
After this season, the Saints also face a contract decision with Daniel. He is set to become an unrestricted free agent in 2013 and will likely find himself in demand elsewhere in a quarterback-starved league unless inked to a new deal.
Daniel said his future goal "is to be a starter" just like when he was setting records at the University of Missouri.
"That's the mindset I've always had. I think it's served me pretty well," said Daniel, who turns 26 in October. "I am getting valuable experience right now and I love it. It's great stuff for me."
He can thank Brees and the Saints for that.
 
---
---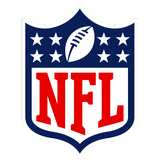 Get more from National Football League
Follow your favorites to get information about games, news and more
---