National Football League
National Football League
Cardinals fire Whisenhunt, GM Graves
Published
Dec. 31, 2012 12:00 a.m. ET

Three seasons without a playoff appearance was too long for Arizona Cardinals head coach Ken Whisenhunt and general manager Rod Graves.
As first reported by ESPN, Whisenhunt and Graves were fired Monday after a 5-11 season marked by only one victory in the final 12 contests.
The dismissal finish marks the end of Whisenhunt's six-year tenure that included the only Super Bowl appearance in franchise history with the 2008 Cardinals. Arizona made the second round of the playoffs the following season but then slid following quarterback Kurt Warner's retirement.
The Cardinals proceeded to field a series of flops at quarterback that included Matt Leinart, Kevin Kolb, Max Hall and John Skelton. Brian Hoyer became the fourth different starting quarterback to start for Arizona this season in last Sunday's 27-13 loss at San Francisco. Poor offensive line play and an anemic running game compounded the team's offensive problems.
Defense is one area where Arizona has excelled for the past 1½ seasons, which is why coordinator Ray Horton is considered an internal candidate to replace Whisenhunt. Horton also is considered a strong contender for other head coaching vacancies.
Graves had led Arizona's personnel department since 2003. It's believed that Cardinals vice president of player personnel Steve Keim is a candidate to replace Graves.
The housecleaning by Cardinals President Michael Bidwill, son of team owner Bill Bidwill, followed a season that saw the team start 4-0 but lose 11 of its last 12.
Bidwill wasted no time in identifying possible replacements, saying at a Monday news conference that the team had reached out to Andy Reid, fired earlier in the day after 14 years as coach of the Philadelphia Eagles. Bidwill also said he had received permission to interview Denver Broncos offensive coordinator Mike McCoy.
Bidwill also said Cardinals defensive coordinator Ray Horton was a candidate for the head coaching job and would be the first to be interviewed. Horton is believed to have interviews with other teams, too.
And Bidwill identified Steve Keim, Cardinals vice president for player personnel, as a candidate to replace Graves as general manager.
Whisenhunt, 50, had more wins than any other coach in Cardinals history, going 45-51 in the regular season and 4-2 in the playoffs. He had a year worth about $5.5 million left on his contract.
Of the team's three winning seasons the past 28 years, two came with Whisenhunt as coach.
But the lack of success the past three seasons led Bidwill to make the changes.
''It came down to wins and losses and the direction I felt like the team was going,'' Bidwill said. ''...It was a decision that I made over the last several weeks and came to a final decision last night.''
In the last three seasons, Arizona won 18 games, only four on the road.
''When you look at the other teams in the NFC West, they were making dramatic improvements, especially the 49ers and the Seahawks,'' he said, ''so I felt like we've got to get back to where we're competing at the highest level to win the NFC West.''
Those dismissed included assistant head coach/offensive line coach Russ Grimm, offensive coordinator Mike Miller, offensive quality control coach Chad Grimm, quarterbacks coach John McNulty, wide receivers coach Frank Reich and running backs coach Tommie Robinson. Tight ends coach Freddie Kitchens was the only coach on the offensive staff not fired.
None of the defensive coaches were dismissed.
Despite its overall lack of success, the team finished among the league leaders in several defensive categories.
In a statement released by the team, Whisenhunt thanked the Bidwills for the opportunity.
''I'm very proud of what we as a team and as an organization achieved during that time,'' he said. ''Collectively we accomplished some very special and unprecedented things. That's a testament to the dedication, hard work and talent of so many coaches, players and people throughout the organization.
''But we all understand this business and when you don't win enough games changes are made. That doesn't mean it's easy but you definitely don't have to look far to find people that have it much worse.''
Whisenhunt's six seasons were tied for the longest tenure for a coach in the Cardinals' long, largely unsuccessful history
In his second year with the team, the Cardinals finished the regular season 9-7, then mounted a stunning run to the Super Bowl, beating Atlanta, Carolina and Philadelphia along the way. They lost a thriller to Pittsburgh 27-23 in the Super Bowl in Tampa.
The following season, Arizona won a franchise-record 10 games in the regular season and defeated Green Bay 51-45 in overtime in one of the most exciting playoff games of all time. But the New Orleans Saints pounded the Cardinals 45-14 the following week, and quarterback Kurt Warner decided to retire.
Things were never the same again as Whisenhunt went with an assortment of quarterbacks but could never find the offensive magic that Warner created.
The Cardinals went 5-11 in 2010, but after a 1-6 start regrouped to finish 8-8 in 2011.
Arizona started 2012 at 4-0 but it was a fool's gold record. The Cardinals lost nine straight and 11 of their last 12 to finish 5-11 for the second time in three seasons.
Quarterback was again the main issue. Most of the success came with Kevin Kolb at the position, but he went down with what turned out to be a season-ending rib injury in Week 6 and, with John Skelton, Ryan Lindley and, in the finale, Brian Hoyer, at the position, and with a woeful running game, Arizona's was the worst offense in the NFL.
Kolb remains under contract although the Cardinals may want to try to renegotiate since he's to make $9 million plus a $2 million roster bonus next season. Bidwill, though, was supportive of the quarterback.
''That's one of the questions that we need to really focus on with the coaching staff candidates is how do we see about Kevin and his performance and how we can turn him into the quarterback of the future here for the Cardinals,'' Bidwill said, ''and make that decision - if he's the right guy. That's a question that needs to be answered but I'm not ready to give up on Kevin Kolb yet.''
Kolb played for Reid, mainly as a backup, with the Eagles before he was traded to the Cardinals.
Offense was supposed to be Whisenhunt's specialty.
The Georgia Tech graduate with a degree in engineering played nine seasons as an NFL tight end.
Whisenhunt worked his way through the coaching ranks to become tight ends coach for the Steelers in 2001 and was promoted to offensive coordinator in 2004. After three seasons in that job, he was hired in Arizona to replace Dennis Green, who was fired after three losing seasons.
Graves joined the franchise as assistant to the president in 1997. He became vice president for football operations in 2003 and general manager in 2007.
''Working with talented others to build and enhance our brand over the past 16 years has been an awesome and totally enriching experience,'' he said in a statement released through the team. ''It has been the opportunity that others only dream of. Every day I came to work I viewed it as the ultimate privilege and never once lost sight of that. ''
The Associated Press contributed to this report.
---
---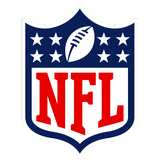 Get more from National Football League
Follow your favorites to get information about games, news and more
---