National Football League
National Football League
Cardinals' Brown making impact after long journey
Published
Aug. 12, 2014 5:14 p.m. ET

GLENDALE, Ariz. (AP) John Brown's long, difficult journey to the NFL makes his the most intriguing story of the Arizona Cardinals' training camp. The fact that he is very, very good makes it even better.
No one has made a bigger splash in the Glendale workouts than the small, speedy wide receiver from Pittsburg State, an NCAA Division II school in Kansas.
Brown is, quarterback Carson Palmer said, ''the guy that kind of caught everyone's eye.''
And no one thinks he is just a training camp wonder who will fade when the real season starts. Watch the practices, and there is no doubt this 5-foot-11, 179-pound player has the speed and skills that coach Bruce Arians loves.
''He's got the whole package right now,'' Arians said.
In his NFL debut last Saturday night, Brown caught five passes for 87 yards in Arizona's 32-0 rout of Houston.
''He's been very impressive in every facet,'' teammate and eight-time Pro Bowl wide receiver Larry Fitzgerald said. ''He's extremely fast and quick, he catches the ball very well, he's been elusive. It's been really fun to watch him just in a short period of time. He's going to be a big part of what we're going to do this year.''
The quiet young man from Homestead, Florida, brushes aside the praise.
''I have to get better because there's another week,'' Brown said. ''One great game, one good game doesn't do it. So I have to prove it every week.''
How long has he lived by that attitude?
''My whole life,'' he said.
No big colleges gave Brown a serious look out of high school in 2009. He wound up at Mars Hill University, a Division II school in North Carolina. Academic problems forced him to transfer to Coffeyville Junior College in Kansas. But there was no scholarship for him, so he missed a second consecutive season.
Away from the field, it was far worse. His brother was shot outside a night club and after a long struggle died in 2010.
''He put up a fight for nine months,'' Brown said after he was drafted. ''It taught me a lesson that no matter how hard things get, you can't give up.''
Word got to Pittsburg State coaches about Brown's workouts at Coffeyville, and he was offered a scholarship. The first time he touched the ball for the school, he returned a punt 84 yards for a touchdown.
''He's a phenomenal kid,'' Palmer said. ''He's been through a lot. ... At the end of the day I think what prevailed was his love for the game.''
Before training camp, Palmer took Brown with him to his Orange County, California, home for private workouts.
''I'm around a veteran that's been in the league a long time,'' Brown said. ''There's no time for playing. It's straight business, so I had to be real serious.''
Palmer marveled at Brown's uncanny ability to make sharp breaks on his route at full speed.
''One of his greatest assets is his quickness and his explosion,'' Palmer said. ''He explodes in and out of his routes so well, and doesn't lose his balance.''
Brown said he's been working on his route running speed ''for a long time.''
''I definitely think it's something that separates me,'' he said.
Quite literally.
''A lot of guys have to chop their feet and slow down to cut,'' Arians said. ''He can run full speed and just change directions, which is rare in some receivers, especially one as fast as him.''
Brown and teammate Ted Ginn Jr. have given the Cardinals the kind of speed they lacked at receiver a year ago.
Palmer said Brown might not win a race with teammates Ginn and Patrick Peterson, ''two of the fastest guys in the league,'' but it would be close.
Brown said he pelts starters Fitzgerald and Michael Floyd with ''a million questions.''
''We have a great receiving corps,'' Brown said. ''We talk a lot, we communicate and we push each other. So you know it's like a brother thing.''
Palmer joked that when Brown stayed with him, the young receiver talked to his mom ''about 25 times a day.''
Brown didn't deny it.
''I talk to my mom a lot,'' he said. ''She's about all I have left.''
She represents his roots in his Florida hometown, where nearly a third of the population lives below the federal poverty level. There, people are rooting him on.
''Everyone knows about it. They just keep pushing me. They're proud of me,'' he said. ''But I just keep telling them it's one step. I've got a couple of steps to take.''
---
Online:
AP NFL website: www.pro32.ap.org and www.twitter.com/AP-NFL
---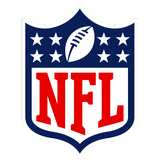 Get more from National Football League
Follow your favorites to get information about games, news and more
---