National Football League
National Football League
Can any of these teams escape cellar?
Published
May. 10, 2010 1:00 a.m. ET

They have a combined 2009 record of 32-96, no playoff appearances in at least two seasons and are early favorites for the first pick in next year's draft.

These are the NFL's cellar-dwellers.

Buffalo, Cleveland, Jacksonville, Kansas City, Washington, Detroit, Tampa Bay and St. Louis begin a new decade hoping not to repeat as the bottom teams in their respective divisions. For some, even that is wishful thinking. But others do show signs of making an upward move.

Here is a division-by-division look at those squads and the foes they could banish to the basement in 2010:

AFC EAST: BUFFALO (6-10)

Reason for optimism: New head coach Chan Gailey is a creative offensive mind who can optimize the game-breaking talent of rookie running back C.J. Spiller.

Cause for concern: The Bills are a mess at quarterback with Trent Edwards, Ryan Fitzpatrick and Brian Brohm competing to start. The transition to a 3-4 defense may not go smoothly under first-year coordinator George Edwards. There is a huge question mark at left tackle, although the Bills reportedly may try to swing a trade with Baltimore for Jared Gaither.

Potential basement replacement: None unless Miami takes a giant step backward or the New York Jets implode from all the Super Bowl expectations surrounding Rex Ryan and Co.

Forecast: The Bills are more likely to make University of Washington quarterback Jake Locker the top overall pick in 2011 than end an 11-year playoff drought.

AFC NORTH: CLEVELAND (5-11)

Reason for optimism: The Big Show -- aka Mike Holmgren -- is now running the show in Cleveland. He has made excellent front-office hires and greatly upgraded the secondary with the addition of veteran cornerback Sheldon Brown and rookies Joe Haden and T.J. Ward.

Cause for concern: Jake Delhomme was signed as the starting quarterback to replace the departed Derek Anderson and Brady Quinn. Delhomme, 35, threw eight touchdowns and 18 interceptions last season in Carolina.

Potential basement replacement: Cincinnati's late swoon last season could be a sign of bigger problems. Pittsburgh must overcome what will be at least a four-game suspension of star quarterback Ben Roethlisberger.

Forecast: Holmgren picked up where Eric Mangini left off in gutting the roster inherited from the Romeo Crennel/Phil Savage regime. The Browns still have too many holes, but at least the foundation is being laid for a playoff push in 2011.

AFC SOUTH: JACKSONVILLE (7-9)

Reason for optimism: The Jaguars received strong productivity out of their 2009 draft class. They're now expecting an immediate impact from rookie defensive tackles Tyson Alualu and D'Anthony Smith.

Cause for concern: Quarterback David Garrard remains ho-hum as a starter and is saddled with one of the NFL's worst wide receiver corps.

Potential basement replacement: Tennessee has significant questions defensively and would be hurt if reigning NFL rushing champion Chris Johnson stages a contract holdout.

Forecast: If a playoff appearance is necessary to keep his head coaching job, Jack Del Rio should start getting his resume ready.

AFC WEST: KANSAS CITY (4-12)

Reason for optimism: The Chiefs added two coordinators (Crennel and Charlie Weis) with Super Bowl pedigrees as well as quality veteran free agents like running back Thomas Jones, center Casey Wiegmann and guard Ryan Lilja.

Cause for concern: The NFL's 31st-ranked rushing defense still has issues in the front seven.

Potential basement replacement: Oakland is trying to avoid an NFL-record eight consecutive seasons with 11 or more losses.

Forecast: Quarterback Matt Cassel has more talent around him and Todd Haley is better prepared to handle head-coaching responsibilities after a bumpy first season. The Chiefs are my darkhorse contender for a wild-card berth.

NFC EAST: WASHINGTON (4-12)

Reason for optimism: Mike Shanahan and Donovan McNabb. The two-time winning Super Bowl coach and six-time Pro Bowl quarterback are now united after an offseason of major change in Washington.

Cause for concern: The offensive line is still shaky even with the addition of rookie left tackle Trent Williams. Washington's top three running backs -- Clinton Portis, Larry Johnson and Willie Parker -- are over the hill. Like with Buffalo, making the transition to a 3-4 defense with so much talent better suited for a 4-3 will take time.

Potential basement replacement: Philadelphia could take a step backward while starting the Kevin Kolb era at quarterback but probably not enough for a fourth-place finish.

Forecast: Shanahan's recent teams in Denver tended to start strong and fade late. The opposite may happen this season in Washington with games against Dallas, Houston, Philadelphia, Green Bay and Indianapolis in the first six weeks.

NFC NORTH: DETROIT (2-14)

Reason for optimism: Quarterback Matt Stafford showed plenty of promise during an injury-plagued rookie campaign. The Lions made offseason roster upgrades at defensive tackle (Ndamukong Suh and Corey Williams), defensive end (Kyle Vanden Bosch), wide receiver (Nate Burleson), running back (Jahvid Best) and left guard (Rob Sims).

Cause for concern: Years of bad decisions from the Matt Millen era have left little depth. The secondary is shaky.

Potential basement replacement: Chicago has gradually regressed since reaching Super Bowl XLI.

Forecast: The NFC North is a two-team race between Minnesota and Green Bay, but a 7-9 record and third-place finish isn't out of the question.

NFC SOUTH: TAMPA BAY (3-13)

Reason for optimism: Josh Freeman showed the earmarks of being a franchise quarterback as a rookie. The Bucs are better prepared to run their cover-two defense after drafting defensive tackles Gerald McCoy and Brian Price.

Cause for concern: Because of penny-pinching ownership, the Bucs still have plenty of personnel deficiencies.

Potential basement replacement: Carolina has no proven replacement for defensive end Julius Peppers and questions at quarterback with Matt Moore entering his first season as a full-time starter.

Summary: The Bucs began their youth movement in 2009 but need at least another season to become respectable again.

NFC WEST: ST. LOUIS (1-15)

Reason for optimism: The Rams now have a franchise quarterback in Sam Bradford, who was the first pick in this year's draft.

Cause for concern: Bradford is surrounded by few talented skill players and two projected first-year starters at tackle (Jason Smith and Rodger Saffold). Journeyman QB A.J. Feeley is the fall-back option in case Bradford isn't ready. The defense doesn't scare anybody.

Potential basement replacement: Seattle is in rebuilding mode under first-year head coach Pete Carroll.

Forecast: The Rams have won six games in three seasons, bottoming out at 1-15 in 2009. With team management doing little in free agency, even a 4-12 record might be optimistic.


CAUSE AND EFFECT
The four-game suspension of Houston Texans linebacker Brian Cushing for failing a test under the NFL's steroid policy.

The cause: Cushing told FOX Sports NFL insider Jay Glazer that the failed test didn't come from a steroid, but declined to provide further details of what triggered the positive result. No matter. The NFL has a zero-tolerance policy and rejected Cushing's appeal.

The effect: Already dogged by steroid rumors from his college playing days at USC, Cushing has suffered a blow to his reputation from which he may never recover. The impact on Houston's defense is just as powerful. Cushing won NFL Defensive Rookie of the Year honors after a 133-tackle, four-sack, four-interception season. He also provided an intensity that the unit had sorely lacked. Barring the signing of a veteran pass rusher like Adalius Thomas or Derrick Burgess, the Texans will now try to make due by switching Zac Diles to strong-side linebacker and using either Xavier Adibi or rookie Daryl Sharpton on the weak-side. This doesn't bode well with Houston facing Indianapolis and Dallas in two of the four games Cushing will miss.


THE BUZZ
WEEK IN REVIEW
Big winner: The NFL, with a favorable ruling by a Minnesota judge in the Starcaps case involving Vikings defensive tackles Kevin and Pat Williams. Barring another reprieve from the courts on their appeal, the Williams Wall will get suspended for the season's first four games -- as will New Orleans defensive end Will Smith -- for violating league policy with use of a banned substance. The same would apply to ex-Saints defensive end Charles Grant if he signs with another team as a free agent.

Big loser: Denver Broncos defensive tackle Ronald Fields. Apparently, Fields has never heard of Plaxico Burress. Fields was arrested Friday night after reportedly being spotted with a weapon inside a Houston nightclub. This shouldn't sit well with Broncos management considering cornerback Darrent Williams was shot and killed outside a Denver nightclub in 2007.

Under-the-radar move: Frank Krauser retired as CEO of NFL Alumni, Inc. For 18 years, the affable Krauser headed a group that raised millions of dollars for cildren's charities. He also was responsible for presenting the yellow jackets to incoming Pro Football Hall of Fame members at a pre-induction dinner. Krauser is being replaced by George Martin, the ex-New York Giants defensive lineman who already heads the NFL Alumni group championing improved benefits for retired players. Look for more outside marketing deals showcasing the NFL Alumni shield to help raise funds for those in need.

Alex Marvez interviewed Jimmy Clausen on SIRIUS NFL Radio.


---
---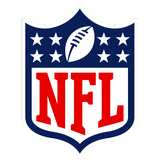 Get more from National Football League
Follow your favorites to get information about games, news and more
---