National Football League
National Football League
Buccaneers-Patriots Preview
Published
Sep. 18, 2013 11:13 p.m. ET

It's not surprising that New England Patriots coach Bill Belichick expressed support for good friend Greg Schiano ahead of this weekend's contest with the Tampa Bay Buccaneers.
It's probably more important to Schiano that star cornerback Darrelle Revis also did the same, although both parties insist there was no truth to rumors of friction between them.
On the field, Revis and the Buccaneers will have Dashon Goldson available as part of a secondary that will try to slow down Tom Brady in Sunday's matchup at Gillette Stadium.
New England has won its first two games by a total of five points while Tampa Bay has lost its two by a total of three. The embattled Schiano knows that his team must find a way to turn that around.
"We're close. Close isn't good enough, we've got to get over the hump," Schiano said.
The second-year coach was recommended for the Tampa Bay job by Belichick, whose son Stephen played for Schiano at Rutgers. The Patriots drafted three former Scarlet Knights players this year, and the coaches had their teams scrimmage and practice against each other this year ahead of a preseason game won 25-21 by New England at home Aug. 16.
"I have a lot of respect for coach Schiano," Belichick said. "I think he's done an excellent job. We certainly had good work with him, here, in the preseason. I think his team's well prepared. They're a couple plays away from being 2-0. That's the way we look at it. I think he's an outstanding coach."
Schiano returned the compliments.
"I think the common passion for the game of football and what it's done for our lives is what brought us together, that and his son playing for us at Rutgers," Schiano said. "And then, he's a great coach. He's another Hall of Famer. So you're looking at certainly a challenge for all of us going up there to Foxborough."
The winless Buccaneers did their best to quell a controversy stemming from reports that Revis was unhappy with Schiano. The two met Tuesday.
"Zero truth," Revis said. "Why wouldn't I be happy here? They gave me an opportunity coming off my (knee) injury to play football again, so I'm excited to be here."
The Bucs got good news Wednesday when the NFL reduced Goldson's one-game suspension for a helmet-to-helmet hit on Saints running back Darren Sproles in last Sunday's 16-14 loss to a $100,000 fine.
"I try to keep my hits within the rules," Goldson said. "That's what I'm going to do week in and week out. I'm going to try to get guys on the ground. But at the same time, I've got to be careful."
Goldson drew support from an unusual source in Brady, who has thrown six touchdowns in two meetings with Tampa Bay in which the Patriots have outscored the Buccaneers 63-7.
"If I were a safety, I'd try to play like him," Brady said. "He's a great player. I played against him last year, always kind of watched him as a 49er and he got his opportunity there after a few years in San Francisco and took advantage of his opportunity."
With no word yet on when injured tight end Rob Gronkowski will make his season debut, the Patriots have a group of inexperienced targets for Brady. The quarterback completed 19 of 39 passes for 185 yards - his lowest total in three seasons - in last Thursday's 13-10 win over the Jets.
Five-year veteran Julian Edelman has 20 receptions, and the rest of the Patriots have 28. Danny Amendola has 10 and is expected to miss his second straight game with a groin injury.
"The burden's on all of us," Brady said. "It's not the receiver position. It's the quarterback position, most importantly. That's what I need to focus on. The better I am out there, the better we're going to be as an offense."
There's a heavy burden on Josh Freeman, who owns an NFC-low 63.0 passer rating as he faces a New England defense that has limited quarterbacks to a 61.5 mark - although that has come against rookies EJ Manuel and Geno Smith.
If Freeman gets off to a bad start Sunday, there could be a chance that the Patriots see a third straight rookie in Mike Glennon, a third-round pick out of North Carolina State.
Both teams have enjoyed success running the ball, with Doug Martin second in the league at 209 yards on the ground while the Patriots have totaled 212 - although Shane Vereen (101 yards) is on injured reserve.
Former Bucs running back LeGarrette Blount has been limited to 26 yards for New England.
Another former Tampa Bay player who has been more productive is cornerback Aqib Talib, who picked off Smith twice last week. The former first-round pick was traded to the Patriots on Nov. 1, 2012.
"Aqib's been great," Belichick said. "(I've) really enjoyed having him on our team. He's, obviously, a very good player, but he's become a good leader for us."
New England hasn't began 3-0 since its 18-1 season in 2007 and Tampa Bay is off to its worst start since beginning 0-7 four years ago.
---
---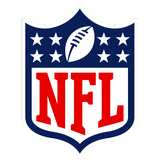 Get more from National Football League
Follow your favorites to get information about games, news and more
---