National Football League
National Football League
Browns to give QBs equal reps against Washington
Published
Aug. 12, 2014 2:10 p.m. ET

BEREA, Ohio (AP) Browns coach Mike Pettine says he expects Brian Hoyer and Johnny Manziel to get equal reps with the first-team offense next Monday night against Washington.
Manziel played with the first-team offense during Tuesday morning's practice, but Pettine said afterward that no decision has been made as to who will start the Browns' second preseason game.
But it won't necessarily matter, as Pettine wants both quarterbacks to get equal reps or close to it with the first-teamers. Whether that's by series, by quarter or by something else remains to be seen. Pettine said ''there's a lot of options on the table'' and the staff would figure it out when it meets during the team's off-day on Thursday. That includes deciding who will actually start the game.
''Just the factor of starting a game I think is a little bit overblown in this situation because we're going to try to balance the reps with the ones in the game,'' Pettine said. ''Brian came in ahead and it's a little overrated who trots out there for the first time.''
No matter what happens next Monday night, though, people are going to tune in to watch. Manziel's debut last Saturday against the Lions drew 2.82 million viewers, making it the highest-rated and most-watched preseason game on the NFL Network.
Quarterbacks coach Dowell Loggains spoke to the media after practice, saying there was still no clear-cut leader in the competition.
''I don't think we'll make the decision based on that (game),'' Loggains said. ''But it's a body of work that they're accumulating, putting together, and that's how we'll make the decision.''
Loggains was in the news after the NFL draft when he said in a radio interview on ESPN Arkansas that Manziel, before he was drafted, sent him a text that read: ''I wish you guys would come get me. Hurry up and draft me because I want to wreck this league together.''
That slip by Loggains didn't go over too well with the Browns.
''He paid his penance for that,'' Pettine said. ''We made him wear a visor that said, `I'm a dummy' for a day during the spring with the walkthrough.''
''Coach Pettine has a unique sense of humor,'' Loggains said. ''I'm trying to get rid of (the visor). I'm waiting for someone else to say something so I can pass it on to the next guy.''
Earlier Tuesday, the Browns signed unrestricted free-agent quarterback Rex Grossman and waived quarterback Tyler Thigpen.
With so much experience in coordinator Kyle Shanahan's offense, Grossman is happy to help his fellow quarterbacks any way he can.
''If anybody has any questions or I feel the need to maybe help out, then I will,'' he said. ''I haven't shied back from that in the past and I'm here to just help.''
NOTES: Practice ended with a 4th and 1 play to see which side wore the orange jerseys Wednesday. The defense won, stuffing Miles Austin on an end-around attempt. . FB/TE MarQueis Gray (concussion) and CB Justin Gilbert (groin) returned to practice. . WR Josh Gordon (abdomen), WR Nate Burleson (hamstring), LB Darius Eubanks (shoulder) and DL Billy Winn (abdomen) did not practice. DL Desmond Bryant was also feeling nicked up, so his scheduled day of rest was bumped up. . In the Browns' depth chart for the second preseason game, rookie FB Ray Agnew is listed as the starting fullback, with Gray listed as a tight end. ... A man covered head-to-toe in an all-orange bodysuit stood on the corner outside the Browns' facility before practice, holding up a ''Honk for Hoyer'' sign to passing cars.
---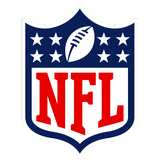 Get more from National Football League
Follow your favorites to get information about games, news and more
---