Cleveland Browns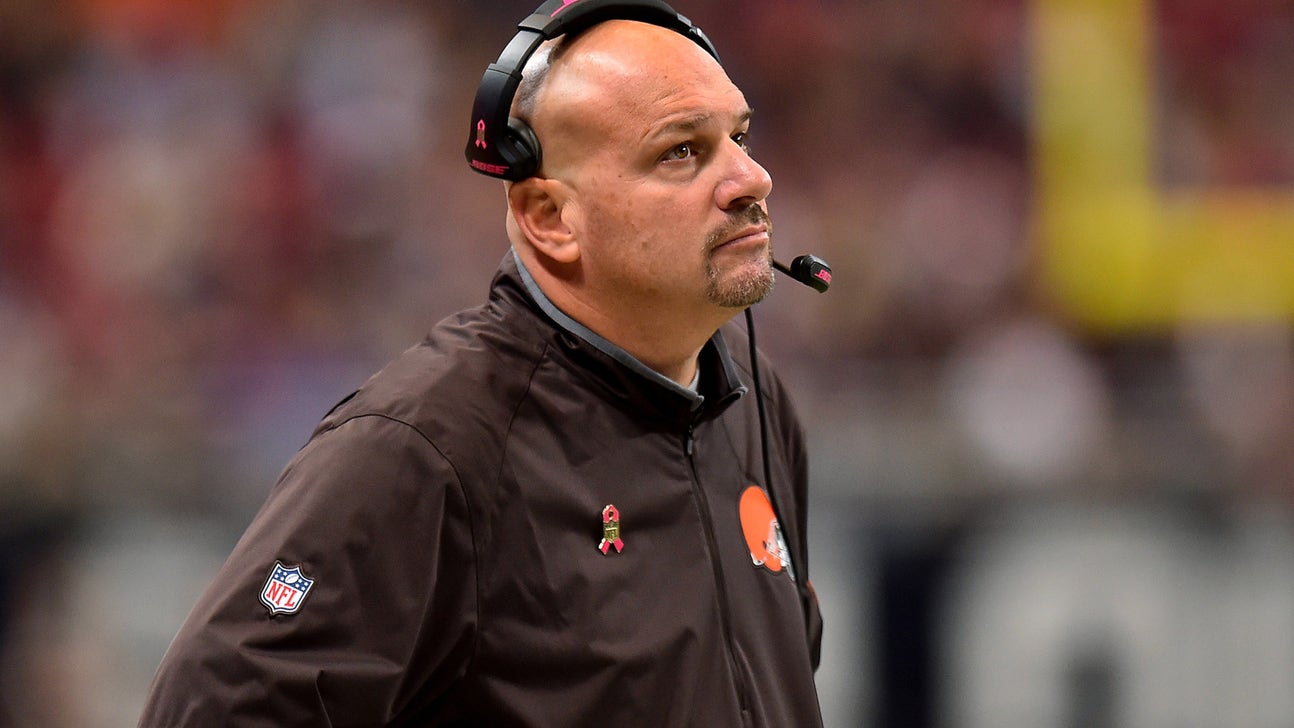 Cleveland Browns
Browns should simplify their defense during the bye
Published
Nov. 18, 2015 1:24 p.m. ET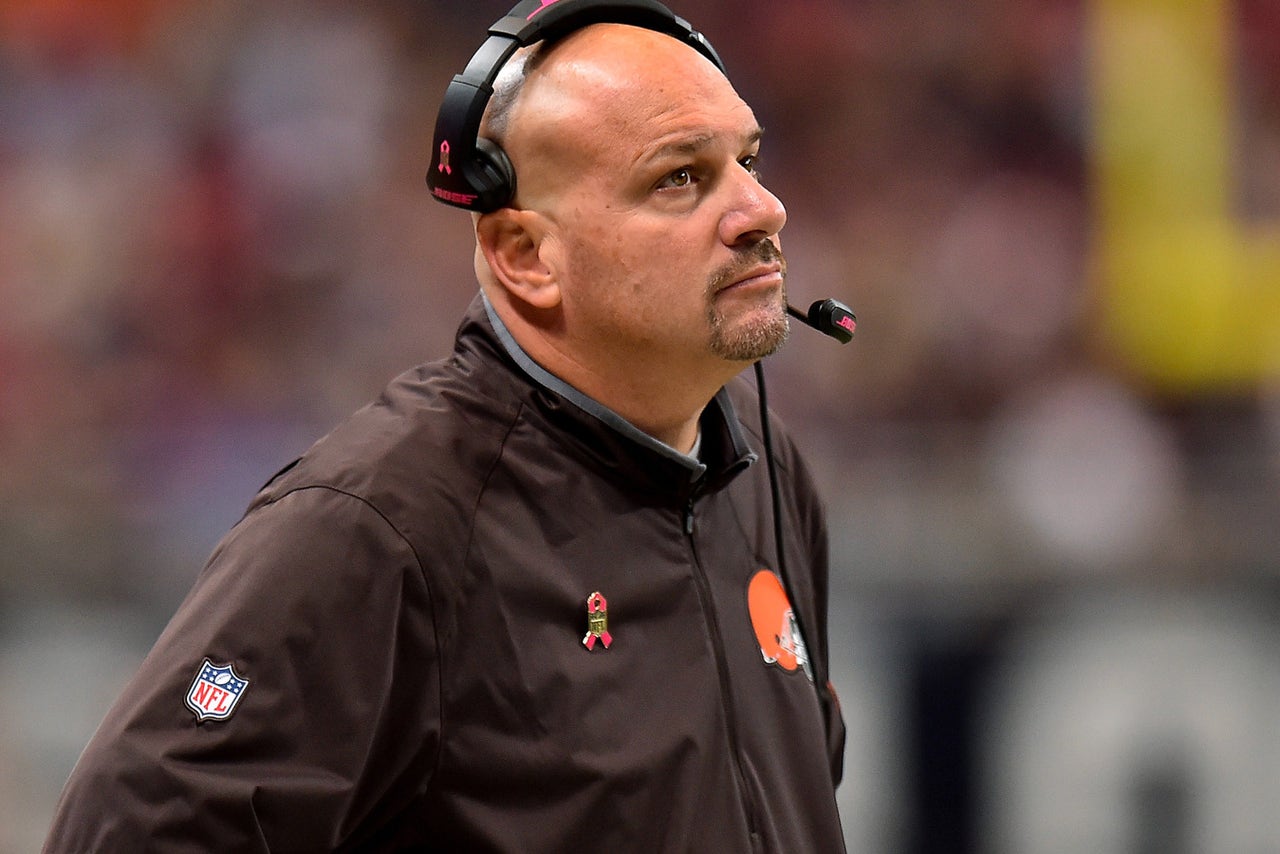 By Craig Lyndall
Mike Pettine's football coaching career will forever be tied to Rex Ryan. That's just kind of how it goes when you have shared history dating back to 2002 in Baltimore. While that could be either good or bad, depending on the year and what's happening either in Buffalo with Rex Ryan's Bills or Cleveland with Pettine's Browns, the connection between the defensive coaches is inextricable. They grew up together in this business and have made no secret of how fond of each other they are, but Rex Ryan's always been the teacher and Mike Pettine the pupil. Could it be that way once again even as they operate two separate NFL teams? Having seen the Browns' defensive struggles so far this season and how they have mirrored some of the Buffalo Bills' struggles, I'm wondering if Mike Pettine can learn one more lesson from Rex Ryan, namely, how to change things up during a bye week.
In Buffalo this season, the Bills' defense hasn't been good, despite having pretty solid personnel and a defensive-minded head coach. According to Spotrac.com, Buffalo is spending the second-most in the NFL on defensive ends (Mario Williams and Jerry Hughes), and the third-most on defensive tackles (Marcell Dareus and Kyle Williams). And for all that, the Bills started the season giving up over 24 points per game in their first seven before the bye week. They gave up 40 to New England, 24 to the Giants, and then headed into the bye with back-to-back 34-point let-downs to the Bengals and Jaguars.
Now stop me if this sounds familiar, Browns fans. Bills players were complaining that the defenses were too complex. When bye week news broke about the Bills simplifying their defense a bit, Bills linebacker Preston Brown made this illuminating statement.
"I think this week we're just going to take a whole bunch (of plays) out and just play fast. That's what we want to do," Brown said. "We don't have to be as complicated as we've been in the past."
This came after Mario Williams himself exclaimed that he was unhappy with the defensive scheme that occasionally asked him to drop into coverage. Seems wholly reasonable, right? Since the bye week when the Bills simplified their play calls and decided to try and "play faster," they've won two straight against the Miami Dolphins and New York Jets. Not the class of the NFL offensively by any means, but the Bills have only given up 17 points in each of the last two games. At least for now, it appears whatever adjustments the Bills made over the bye week have resulted in better performances.
Those quotes from Buffalo's defense are also eerily similar to what former Cleveland Browns employee Kevin Jones was reporting about Browns players over at Sports Illustrated.
Rather than being assigned specific gaps, Cleveland's defensive linemen play different techniques based on how their offensive counterparts are blocking them. The linebackers, then, are expected to guess what technique their teammates are using, scrape through the resulting mess and make the play. Opposing offenses have identified this flaw on film and are repeatedly, week-after-week, gashing the edge of Cleveland's defense. It's a completely chaotic approach to stopping the run, and players have said — off the record — they're spending way too much time thinking, and not nearly enough time reacting.

"It's an entire guessing game," said one source. "Imagine trying to define mud."
Now that the Browns are finally into their bye week, they are giving up an average of 27.7 points per game, including more than 31 points on average in their last three. (Shout-out to Mike Tomlin for kneeling down on the ball at the Browns' 1-yard-line with a 21-point lead.) The Browns have a real chance to get healthy and regroup for the final six games of the 2015 season, but it's not going to happen if the Browns just continue to do what they're doing.
Again, according to Spotrac, the Browns are spending the second-most in the NFL at corner, but with Joe Haden out injured and Justin Gilbert a healthy scratch, the Browns were relying on guys who barely put a dent in that ranking. Pierre Desir, K'Wuan Williams and Charles Gaines make about $1.5 million combined, or about half as much as Justin Gilbert makes on his own. The Browns spend the fourth-most at strong safety, the sixth-most in the NFL at outside linebacker, the tenth-most at defensive end. Assuming that these guys can play some, there should be plenty of room for improvement if the Browns get healthy, get on the same page, and start playing with even a little bit of confidence.
"It takes instincts, but it also just takes getting used to the plays," said Browns linebackers coach Chuck Driesbach on Wednesday. "You are limited in how many practice plays you get out there. A lot of times, the first time they will see it is on Sunday. Then you work to get it fixed. You hope that your rules that you have and they do for the most part, if they will just follow the rules they will be in the right spots.
"You guys have heard it from all of us: It falls on everybody's shoulders."
The Browns don't have time to turn it around and make the playoffs like the Bills do, but they certainly have a chance to show that this is a defense — both players and coaching staff — that can be counted on to remain intact for the 2016 season. Finding that common ground that yields better defensive results will help everyone, fans included, if the Browns can find a way to put their heads together and make it happen.
Mike Pettine only needs to look, once again, to his old mentor for the inspiration to get it done. The Browns have a very long time before they play their next game against the despised Baltimore Ravens on Monday Night Football. Just like the Buffalo Bills came off their bye hitting the right notes with a win over the Miami Dolphins, the Browns can do the same at home against the disappointing Ravens.
More from Waiting For Next Year:
---
---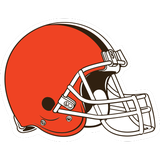 Get more from Cleveland Browns
Follow your favorites to get information about games, news and more
---