National Football League
National Football League
Browns-Bengals Preview
Published
Nov. 3, 2015 11:59 a.m. ET

Johnny Football knows a little something about facing the Cincinnati Bengals.
After the Bengals gave him a harsh welcome to the rigors of starting in the NFL late last season, Johnny Manziel will be under center Thursday night, but the Cleveland Browns stand to have a tough time trying to end a four-game skid against unbeaten Cincinnati.
The Bengals (7-0) have been resilient with several comebacks during the best start in team history, though they'd probably like to avoid being in the same position this week against a banged-up rival on their home field.
If their previous meeting with the Browns (2-6) on Dec. 14 is any indication, that may not be a problem. Manziel made his first career start that day and passed for 80 yards, threw two interceptions and was repeatedly taunted by Cincinnati's defense in a 30-0 rout.
With regular starter Josh McCown dealing with rib and shoulder injuries this week, coach Mike Pettine had no choice but to turn to the 2012 Heisman Trophy winner.
"On the short week we realized that Josh just wasn't going to be able to get to the point where he could go," Pettine said. "Johnny has worked hard to prepare himself. He is excited about his opportunity and we are all looking forward to the challenge we face in a good Bengals football team."
This will be the second start this season for Manziel after he beat Tennessee in Week 2 when McCown was sidelined by a concussion, throwing for 172 yards and a pair of TDs with no picks. Manziel also replaced McCown late in the second half the past two weeks.
"He's a different player," Pettine said in reference to Manziel's start against the Bengals last year. "I just think we've all seen it from going back to the amount of work in the spring to training camp."
Cincinnati has stayed with New England, Denver and Carolina in the ranks of unbeatens thanks to its never-say-die approach.
The Bengals rallied from two fourth-quarter deficits to win at Baltimore in Week 3, overcame a 17-point hole to beat Seattle in overtime two weeks later and took their first lead with 2:57 remaining in Sunday's 16-10 victory at Pittsburgh.
"Just the way that this season has played out, there's times we've had to come back and we've been able to do it, and that does build confidence," quarterback Andy Dalton said. "If you prove you can do it, then there won't be any doubt that you can do it again.
"I think that's just kind of the mindset that we have. Regardless of what's going on, we're going to win the game."
Trying to become the 33rd team and first since Kansas City in 2013 to go 8-0, the Bengals feel they have the makeup to not only win their first playoff game since the 1990 season but perhaps the Super Bowl.
"We're playing for something greater than being 7-0," said receiver A.J. Green, whose nine-yard touchdown catch put Cincinnati ahead in the fourth Sunday. "We're trying to win a championship."
Four games up on second-place Pittsburgh in the loss column, the Bengals are in control of the AFC North. They've lost only twice in their last 11 against Cleveland at Paul Brown Stadium, though the most recent of those was a 24-3 defeat Nov. 6 that snapped their five-game home winning streak in the series.
"It's a very important game for us," coach Marvin Lewis said. "We'd be halfway through the division and kind of holding serve."
It's also a potentially important bounce-back game for Dalton. He entered Sunday's contest third in the league in passer rating at 107.6 but matched his season total with two interceptions while getting sacked three times, posting a season-low 64.7 rating.
Dalton was picked off three times while going 10 of 33 for 86 yards and a career-low 2.0 rating Nov. 6.
Green had a season-high 11 receptions for 118 yards last weekend. He's totaled 130 yards with no touchdowns in his last four meetings with the Browns, but could catch a big break Thursday.
Pro Bowl cornerback Joe Haden has been a menace to Green, but he and safety Donte Whitner could sit after both suffered concussions in Sunday's 34-20 loss to Arizona. It's the second concussion in three weeks for Haden, who missed the previous two weeks.
The Browns need improvement from a running game that matched a season low with 39 yards last week and is second-to-last in the league at 3.5 yards per carry. Cincinnati, however, is tied for last with 5.0 yielded per rush.
Cleveland ranks 30th with 405.4 yards allowed per game and gave up season highs of 491 and 372 passing yards to Arizona. The Bengals are sixth in offense at 394.0 yards per contest.
"It's a huge challenge, and I have a feeling a lot of people outside of this building aren't going to give (us) much of a chance, and to me that's the beauty of sport," Pettine said.
"Just like last year (in Cincinnati), similar circumstances and we went down there and played one of our best games. So we know that when our minds are right and we're doing what we're supposed to be doing and playing at a high level emotionally and physically, then we can play with anybody. We have to go down there with that mentality."
---
---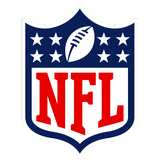 Get more from National Football League
Follow your favorites to get information about games, news and more
---