National Football League
National Football League
Brown nearing several Steelers receiving marks
Published
Dec. 19, 2013 10:13 p.m. ET

The memory has never really gone away. It's still in the back of Antonio Brown's mind, gnawing at him during the long workouts, the ones he doesn't talk about and his teammates only mention in somewhat reverent tones.
Six rounds. Nearly 200 players. How was it possible for 194 other players to be taken ahead of him in the 2010 NFL Draft? Even now, in the midst of the breakout season he always believed would come, the Pittsburgh Steelers wide receiver doesn't want to think about it.
''It just stirs up more difficult thoughts,'' Brown said.
More pleasant ones lay ahead for a player having perhaps the finest year by a wide receiver in the 81-year history of the franchise.
With two weeks to go in the season, already has 95 receptions. He needs 18 more to break Hines Ward's club record of 112 set in 2002. If Brown tops 92 yards receiving on Sunday against Green Bay (7-6-1) - a number he's already reached five times this season - he'll smash Yancey Thigpen's mark of 1,398 yards receiving from 1997.
There's even an outside chance that Brown could finish the year with more catches than any player in the NFL, something no Steeler has ever done. All this from a 5-foot-10, 186-pound, tightly wound specimen who hardly looks like what passes for the prototype wide receiver these days.
Brown isn't a little guy lining up in the slot against linebackers and safeties. He's split wide just like the Calvin Johnsons, A.J. Greens and Dez Bryants of the world. He faces the other team's top cornerback most weeks and wins more battles than he loses. And it's not close.
He does it with a tenacity that belies his size, one he keeps well hidden behind a megawatt smile and the ballroom-ready dance moves Brown unveils during touchdown celebrations, nine and counting so far this fall.
The secret is what Brown does in secret. Always one of the last to leave the practice field, Brown sometimes wears game pants even during walkthroughs because that's what he'll be wearing on Sundays. He doesn't like talking about what happens when he's on his own, saying simply ''sometimes the unseen is always better (kept that way).''
In that way, Brown isn't much different than another lightly regarded prospect who seemingly willed his way to the top of his profession: former Steelers linebacker James Harrison.
At first the comparison between the hulking Harrison and the sliver of lightning that is Brown is jarring. Steelers coach Mike Tomlin thinks maybe it shouldn't be.
''He's got ridiculous work ethic,'' Tomlin said. ''I think everyone respects that and it's very evident. He's in great shape over the course of a 12-month calendar. He's always working his body and working his craft.''
Brown even inherited Harrison's locker when the Steelers parted ways with the 2008 NFL Defensive Player of the Year in the offseason. It's a move Brown felt he had to make because he needed ''more real estate'' than the room provided by his old locker, which was tucked in a corner and also happened to be the same one Ward used in the final years of his career.
Ward and Brown chatted briefly recently, with Ward encouraging Brown to add his own personal touch to the team record book. Whether Ward meant it sincerely, Brown isn't sure.
Not that it matters. Brown is only 25 and has four years left on the $42-million extension he signed in the summer of 2012. The odds of Brown supplanting Ward might not be so much a case of if but when.
Brown's ascension from project to No. 1 receiver is linked almost exclusively with the trust level between himself and quarterback Ben Roethlisberger. Offensive coordinator Todd Haley credits Brown for his increased attention to detail. It's allowed the bond between receiver and quarterback to grow. When they're in sync, the results can be dynamic.
In the first quarter of Sunday's 30-20 win over Cincinnati, the Steelers faced second-and-7 at the Bengals 12. Roethlisberger took the snap and waited for any of his four receivers to get open. Cincinnati dropped eight players into coverage trying to cut off the passing lanes. It didn't work. Roethlisberger drifted to his right and Brown subtly moved his way between two defenders then held on to Roethlisberger's fastball for a touchdown to make it 14-0.
A few minutes later, Brown made it 21-0 with a 67-yard punt return for a score that featured one jab to the left then a sprint right back up the middle of the field. There are few players as dangerous with green grass in front of them than Brown, who was a Pro Bowler on special teams two years ago.
Tomlin still uses Brown in those situations in part because Brown remains the best option and seems open to the job, one that none of the other top receivers in the league seem interested in. Then again, that's just Brown's way.
''It just comes with me being me,'' he said. ''I'm always trying to find ways to get better within myself.''
NOTES: DE Brett Keisel, who missed four of the last five games with plantar fasciitis in his left foot, was limited in practice but is encouraged he can play on Sunday against Green Bay. ... WR Jerricho Cotchery (shoulder) did not practice.
---
AP NFL website: www.pro32.ap.org
---
---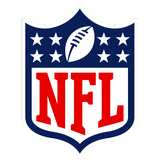 Get more from National Football League
Follow your favorites to get information about games, news and more
---