National Football League
National Football League
Broncos finally have defense-minded coach in Fox
Published
Aug. 23, 2011 5:30 p.m. ET

Elway is back in the building and Elvis is back on the field.
Elvis Dumervil was expecting big things last year after signing a $58 million contract, but during a routine 1-on-1 drill with Tyler Polumbus during the first week of training camp, he heard a pop and felt a sting in the right side of his chest.
He spent his 2011 season recovering from surgery to repair a torn chest muscle and watching the Broncos wither without him.
They finished last in almost every major defensive category during a franchise-worst 4-12 debacle that led to Josh McDaniels' firing. The front-office shake-up brought back Hall of Famer John Elway as the team's new chief of football operations.
Elway hired John Fox, Denver's first defense-minded coach in 17 years.
Although all the national focus has been on the Broncos' quarterback competition - Kyle Orton won the starting job after being dangled as trade bait in July when the lockout ended, and Brady Quinn seems to have surpassed Tim Tebow as his primary backup - Denver's defense is really where the fuss is all about.
Just about anytime Fox speaks about improving Denver's defense, he starts the conversation with, ''Well, we get Elvis Dumervil back.''
Even after losing run-stuffer Ty Warren, the team's key free agent acquisition and anchor of the 4-3 scheme, to a torn triceps that will sideline him at least until November, the Broncos are touting a new nastiness on defense. One of the first items on Fox's fix-it list was ditching McDaniels' 3-4 defensive scheme for the traditional 4-3 in which former pupils Michael Strahan and Julius Peppers thrived.
Dumervil was thrilled.
Instead of having to take a crash course at linebacker in the new staff's philosophies following the lockout, he went back to his natural position on the line.
''It's been awesome because I don't have to learn so much in such a short period of time,'' Dumervil said. ''So, going back to defensive end is pretty much at home for me. I don't have to do much thinking. I can pretty much just go.''
And he's bringing with him the knowledge he soaked up at outside linebacker - such as presnap reads, deciphering formations - where he led the league with 17 sacks in 2009.
''I see more now,'' Dumervil said. ''So, I think it made me a more educated player.''
When he was done rehabbing, Dumervil went about reshaping his body, adding 15 pounds of muscle that pushed his weight to 260 in anticipation of his switch back to end.
And Dumervil just wouldn't feel at home if he didn't also have a new defensive coordinator to work with. Fox hired Dennis Allen, formerly the New Orleans Saints' secondary coach, Denver's sixth defensive coordinator in six seasons.
Dumervil hasn't had the same defensive coordinator in consecutive years since he was still at Jackson High School in Miami a decade ago.
''You never want to have different defensive coordinators but I have been able to learn completely different schemes and different positions,'' Dumervil said. ''It makes you more dynamic and more educated as a football player. You try to pick each coach's brain and try to become a better player, not only physically, but mentally.''
Dumervil finally has a pass-rushing partner, too.
The Broncos selected Texas A&M linebacker Von Miller with the second overall pick of the draft. Miller lines up on the opposite side of the formation from Dumervil at right end, forcing offenses into some tough choices in their protection schemes.
''We have two guys that really have outstanding rush ability off the edges that can affect the quarterback. I think that's been really good for us and we're going to try to use those guys in a lot of different ways,'' Allen said.
Add in a healthy Robert Ayers at left defensive end - he also moves inside on third down - and the Broncos have a pass-rushing corps that Miller has dubbed ''The Legion of Doom.''
Miller reminds many of the late Derrick Thomas of the Kansas City Chiefs, including Elway.
''Hopefully, he has that kind of career, too,'' Elway said. ''He's got the talent to do it.''
---
Connect with AP Pro Football Writer Arnie Stapleton at http://twitter.com/arniestapleton
---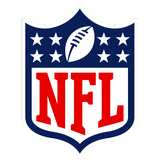 Get more from National Football League
Follow your favorites to get information about games, news and more
---