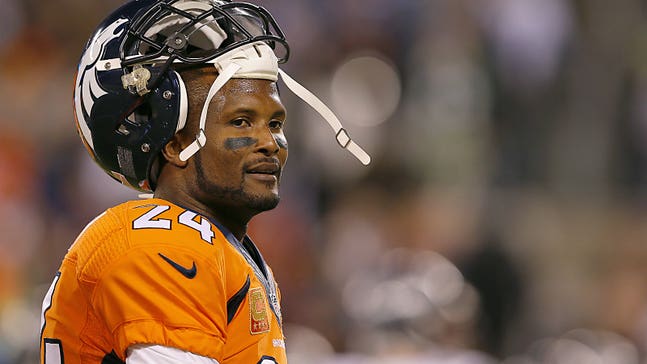 Broncos expected to release veteran corner Bailey
Published
Mar. 6, 2014 12:05 a.m. ET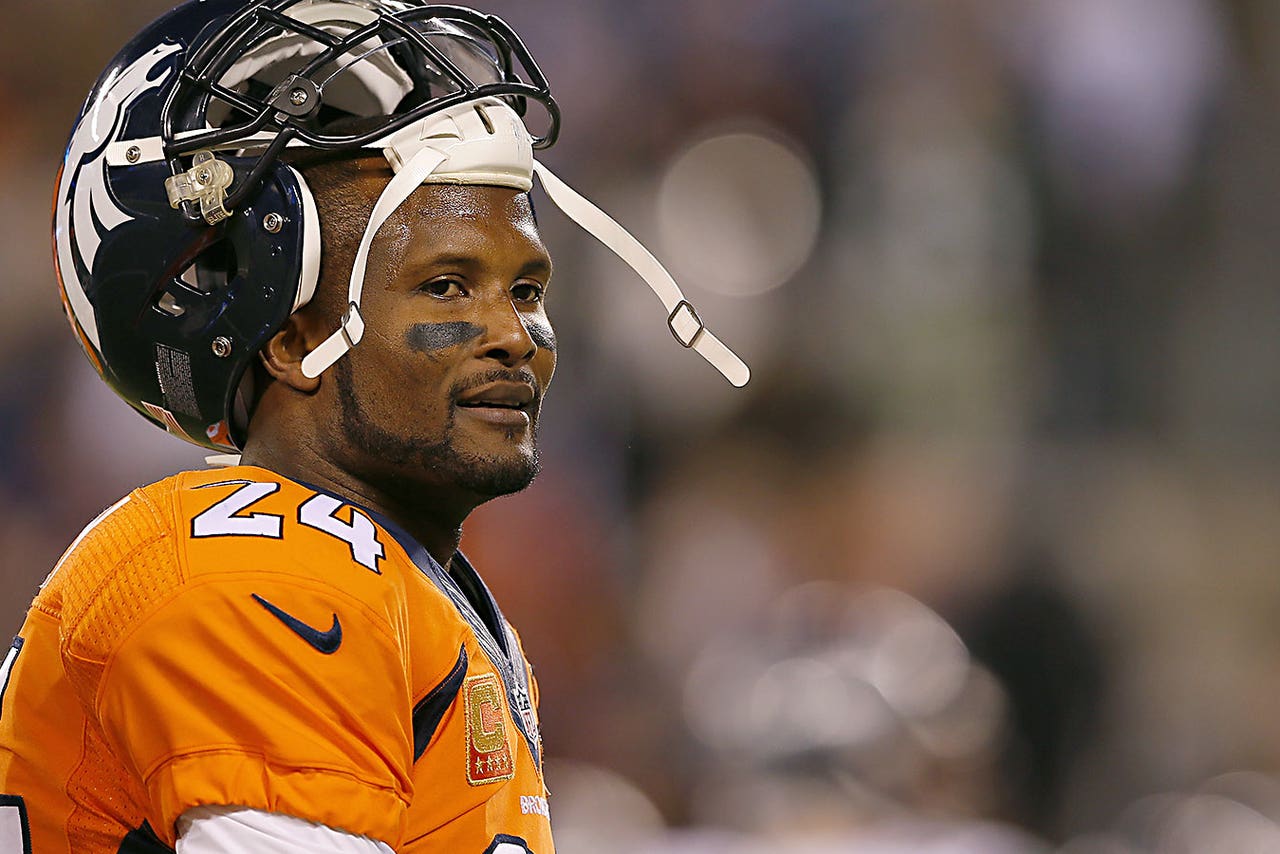 DENVER -- Champ Bailey didn't get that Super Bowl ring with the Denver Broncos.
Now, the perennial Pro Bowler may have to go elsewhere for another chance.
The Broncos are expected to release Bailey, sources told FOX Sports 1 NFL Insider Alex Marvez and The Associated Press on Wednesday night.
By letting go of Bailey, the Broncos would open up cap space, with the 12-time Pro Bowl player scheduled to make around $10 million next season.
This was a trying 15th season for Bailey, one in which he missed 11 games because of a nagging left foot sprain that he originally hurt in the preseason on Aug. 17 in Seattle. The 35-year-old corner returned late in the season to help the Broncos advance to the Super Bowl, where they lost 43-8 to the Seattle Seahawks last month.
Bailey has been so dependable on the outside for Denver since his arrival in 2004, when the Washington Redskins dealt him for running back Clinton Portis. Bailey has been among that rare group of elite cornerbacks that quarterbacks thought twice about challenging him.
With good reason, too. Bailey leads all cornerbacks with 52 interceptions since he broke into the league as a rookie in 1999.
As the years have passed, QBs started testing him more and more. That was evident in the playoff game against Baltimore after the 2012 season, when Bailey got burned twice for long touchdowns.
With that performance came the inevitable whispers that maybe it was time for him to move to safety or even to the slot position.
Only, Bailey wasn't ready for that kind of move. Not yet, anyway.
After his foot injury, though, Bailey really had no choice but to move inside, playing well, too, as he earned his first trip to the Super Bowl.
Bailey came close to a Super Bowl with Denver during the 2005 season as well. He even had one of his more memorable moments in the division playoff game that year, when he intercepted Tom Brady and returned it 100 yards down the sideline. He got chased down a yard short of the touchdown. But it was a game-changing play and the Broncos won. They had home-field advantage the next week, only to lose to Pittsburgh.
While Peyton Manning was the undisputed leader of the offense, Bailey held a similar role on the defensive side. He always took the younger cornerbacks under his wing, too, teaching them little tricks and grooming them to possibly take over one day.
Upon hearing the news of Bailey's impending release, Broncos cornerback Chris Harris posted on his Twitter account: "Blessed to be able lineup opposite Champ and learn from a Great. Will def be missed."
Harris wasn't the only Denver defensive back turning to Twitter to give a shout-out to Bailey. David Bruton posted: "5 years with Champ! Can't believe 1 of the greatest is no longer here. Learned more than u can imagine from him. More than a teammate 4 sure."
With free agency on the horizon, the Broncos have some work to do in the defensive backfield. It could start with working out a deal with Dominique Rodgers-Cromartie, who's set to become a free agent after a solid first season in Denver.  
---
---