National Football League
National Football League
Brian Billick's thoughts for March 29
Published
Mar. 29, 2011 1:00 a.m. ET

Billick examines the New York Giants' draft needs and offensive lineman prospects Mike Pouncey and Danny Watkins.
New York Giants | Mike Pouncey | Danny Watkins
Giants could use offensive tackle
Few teams had a stronger statistical 2010 than the 10-6 New York Giants. When looking at the numbers that usually dictate success in this league (rushing defense vs. rushing offense and explosive play differential), one would have a tough time explaining how this team missed the playoffs.
The Giants were the seventh best defense and were at the very top in regards to gaining/stopping explosive plays. Then again, in what may even be a bigger statistical differentiator, the Giants also led the NFL in turnovers committed with 42.
New York was one devastating DeSean Jackson punt return away from the playoffs, but that single play took the emotional soul from this team. The following week Aaron Rodgers threw four touchdowns against Eli Manning's four interceptions. I don't need to tell you who won that game.
Still, the Giants seam in pretty good shape going into the 2011 season. Bolstering their defensive tackle and linebacker positions will be an early initiative in the draft, but passing up on an offensive tackle with the 19th overall pick could prove to be difficult.
At best, last year's draft had limited results. Defensive end Jason Pierre Paul, defensive tackle Linval Joseph and safety Chad Jones all had very minimal impact.
Although teams don't tend to travel well from coast to coast, The Giants will benefit from facing the NFC West. That will be countered by the Green Bay Packers and New Orleans Saints in their out of division games and a brutal run through the AFC East.
 
Pouncey's top interior lineman
Mike Pouncey is a versatile lineman who has experience playing almost everywhere on the line of scrimmage ... even on defense! As a freshman, Pouncey actually was a defensive lineman for the Florida Gators before moving to offense in his sophomore season.
As a guard, he played alongside his twin brother Maurkice Pouncey, before taking over his center position as a senior.
When you watch Pouncey play, you see a good athlete who plays light on his feet but can anchor down and get physical when needed. That athleticism is on display when you watch him pull on counter and trap plays. He runs a tight line through the hole and gets to the second level quickly to clear a path for the running back.
His initial punch is powerful and he keeps good leverage to hold up the defender at the line of scrimmage. As an interior lineman, you don't always have to drive your defender down the field, sometimes a stalemate is a win.
If the middle of the line allows penetration, it almost always disrupts the timing of the play regardless of it being a run or pass. Late in the game as fatigue sets in, Mike tends to stand up straighter and bend at the waist rather than the knees. He will need to fight off that urge to be a consistent performer in the NFL.
Because of his versatility and and body of work, Pouncey will be the first interior lineman to be selected in April's draft. It doesn't hurt that his twin brother, as a rookie, was a key contributor during Pittsburgh's run to the Super Bowl.
27-year-old could make impact
Baylor's Danny Watkins did not take the traditional route to big time college football. Watkins grew up playing hockey and was fighting fires before he even stepped onto a football field.
He transferred to Baylor after two years of junior college ball and became an immediate starter on the Bears offensive line. Two years later, and he is working out at the NFL Scouting Combine and preparing for the NFL draft.
Watkins will be 27 by the time he plays his first game in the NFL, and that can be a good thing and a bad thing as teams evaluate him as a prospect. In traditional circumstances, a 27-year-old lineman would already have at least five years of NFL experience under their belt. At the same time, Watkins will come in with a certain maturity level and professionalism that his peers may not display.
On tape, Watkins makes solid initial contact and "sits in the chair" better than anyone else in this entire draft. By that I mean, he anchors down bending his knees, straightening his back and extending his arms to control the defender. He maintains that same level of balance in both run and pass blocking scenarios.
This superior technique was on display at the Senior Bowl in which I do not recall him getting beat the entire week. In one-on-one pass rush drills, which is traditionally more favorable to the defender, Watkins was able to calmly control and hold off the rush to keep his quarterback clean.
Watkins will be the second interior lineman selected after Mike Pouncey, but he could easily have just as big of an immediate impact for his team. I like this player a lot!
---
---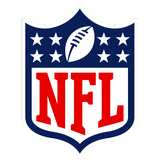 Get more from National Football League
Follow your favorites to get information about games, news and more
---