National Football League
National Football League
Brees, Saints romp past Raiders
Published
Aug. 28, 2011 1:00 a.m. ET

There's nothing like a trip to Oakland to get Drew Brees ready for the regular season.
Brees threw for 189 yards and led New Orleans to scores on all three drives he played in the Saints' 40-20 victory over the Oakland Raiders on Sunday night.
Brees completed 15 of 23 passes and looked almost as sharp as he did in his last trip to Oakland when he led three touchdown drives in his only series of a 45-7 victory two years ago in the third exhibition game. The Saints used that regular-season dress rehearsal to go on and win their first 13 games and win the first Super Bowl title in franchise history.
''A lot of similarities to two years ago when we came out here,'' Brees said. ''I felt like we were very efficient offensively running the football and throwing. Obviously, there's always some mistakes and things you could have done better. But for most part I was pleased with what we accomplished.''
The Saints gashed the Raiders for 514 yards as the defense struggled once again in a third straight preseason loss for new coach Hue Jackson. Oakland allowed 297 yards passing to Arizona in the opener, 239 on the ground last week to San Francisco and then 388 in the air to New Orleans.
''Obviously on that side of the ball we have some work to do,'' Jackson said. ''We'll do the work and we'll get it done. As I said a week ago, thank gosh this is not the regular season. We have some fixing to do. I understand that and we'll get it done.''
The good news for Oakland was the first-team offense played well with the offensive line giving Jason Campbell time to throw and Michael Bush running the ball effectively.
Campbell completed 12 of 17 passes for 150 yards and a touchdown, capping his first drive with a 35-yard scoring strike to Derek Hagan.
Hagan, signed during training camp, has become one of Oakland's most reliable receivers this summer, catching six passes for 121 yards this game. Rookie Taiwan Jones also shined in his exhibition debut, running for 81 yards and a touchdown and catching two passes for 18 yards.
Campbell also drove the Raiders to a 57-yard field goal by Sebastian Janikowski and had Oakland in position for another score before Jonathon Amaya's interception in the end zone on a deflected pass on the second-to-last play of the first half.
''You have to do that in preseason in order to see where the lay the ball the next time,'' Campbell said. ''But you have to throw those.''
Brees' night was already over at that point, doing more than enough in his three drives to allow coach Sean Payton to turn it over to Chase Daniel and the backups.
''We were in and out of the huddle quicker than we had been and that's something we've always been pretty good at and I thought we were back to that tempo a little bit tonight,'' Payton said. ''I thought it was similar to the preseason game he played here two years ago.''
Brees was clicking right from the start, finding Devery Henderson on a 37-yard pass over rookie DeMarcus Van Dyke on the first play from scrimmage. Brees targeted Van Dyke three more times in that drive with rookie Mark Ingram capping it with a 1-yard TD run. Ingram fired the ball at the Black Hole sign in the back of the end zone after scoring his third touchdown of the preseason.
After Hagan's touchdown tied it, Brees went 4 for 6 for 60 yards on his second drive with Pierre Thomas finishing it with a 1-yard leap into the end zone. Brees had good chemistry going with tight end Jimmy Graham, who caught five passes for 73 yards.
The Raiders finally got Brees in check on the third drive after New Orleans moved it to the Oakland 15. Three straight incompletions led to a 33-yard field goal by Garrett Hartley and ended Brees' night with the Saints on top 17-7.
''We have some things that we need to clean up,'' Raiders linebacker Kamerion Wimbley said. ''Big plays hurt us. We did better in the run game but it wasn't acceptable in the passing game.''
Oakland took the lead with Janikowski's second 57-yard field goal of the preseason late in the first half, rookie Taiwan Jones' 22-yard touchdown run on the opening drive of the third quarter and then another field goal by Janikowski later in the third quarter.
Chase Daniel threw a 3-yard touchdown pass to Tory Humphrey midway through the third to put the Saints back on top 24-20. The drive was helped by a 32-yard pass to Joique Bell and roughing the passer penalty on Bruce Davis on the same play.
Bell also had a 60-yard reception that set up a 1-yard TD run and Adrian Arrington caught a 39-yard TD pass from Daniel to make it 40-20.
Notes: DT Richard Seymour, RB Darren McFadden and WR Jacoby Ford sat out for the Raiders with injuries. New QB Terrelle Pryor also did not dress for the game. ... Hartley had a minor hip injury so the Saints went for 2-point conversions after their last two TDs. ... NFL security chief Jeff Miller was on hand a week after violence marred Oakland's game at San Francisco last week and praised changes in security in recent years by the Raiders and the police. ''If it works here, it will work anywhere,'' he said.
---
---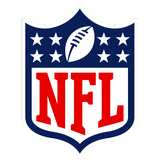 Get more from National Football League
Follow your favorites to get information about games, news and more
---