National Football League
National Football League
Bowles makes Jets run gassers after 2 skirmishes at practice
Published
Aug. 16, 2015 8:55 p.m. ET

FLORHAM PARK, N.J. (AP) Todd Bowles had seen enough shenanigans.
After two skirmishes on the practice field on a steamy Sunday, the New York Jets coach ordered his players to run five penalty gassers - from one sideline to the other, and back - and followed it up with a huddle at midfield.
''We understand that we can talk mess and we can jaw at each other,'' Bowles said after practice. ''As long as the hits are clean, we're fine. But we've got to take care of each other at the same time. There's no cutting and there's no hitting in the back and those types of things. There's no cheap shots. If it's good clean play, I don't have a problem. They can talk all day.''
No punches were thrown, as there was in the locker room earlier in the week when quarterback Geno Smith had his jaw broken by then-teammate Ikemefuna Enemkpali. But the players were certainly riled up Sunday, with plenty of pushing and shoving.
Right tackle Breno Giacomini and linebacker Quinton Coples got into it in the first skirmish, and backup center Dalton Freeman and linebacker Jason Babin tussled in the second - with a bunch of others piling on. Both were over quickly, with some players playfully giving each other love taps afterward.
But moments later, every player paid the price.
''I almost just walked right to the line,'' wide receiver Jeremy Kerley said. ''I already knew.''
So did the rest of the Jets players - they just didn't know how many gassers they'd have to run.
''It's at my discretion on how much,'' Bowles said.
Several players were down on one knee when they were done, and others bent over with their hands on their knees as temperatures hit the mid-90s.
Bowles made it clear to his players at the start of training camp that fighting won't be tolerated, and that stance has certainly been magnified in light of the incident last Tuesday that sidelined Smith for 6-10 weeks. The coach, however, said that didn't lower his tolerance for fighting among the players.
''No, my rule is the same going in,'' he said. ''You fight and hit somebody on the field, I don't think it got bad out here, but you want to prevent it before it started.''
Bowles made it clear, however, that he wants physical competition in practice. The two tussles Sunday were the first real shoving matches after a few minor bouts earlier this summer.
''It's training camp,'' he said. ''It started two weeks ago. It's about time.''
On-field tussles are not unique as just about every team has them at some point during the grind of training camp. Bowles even acknowledged that he anticipates there will ''probably'' be some more on the field at Jets camp.
''Testosterone,'' Bowles said. ''You get tired, guys are out there for a long time. It's football.''
There's a fine line, however, between being physical and going too far on the field - something Bowles recognizes.
''We're not trying to hurt each other,'' he said. ''At the end of the day, we all need each other, but it's a fine line. The mess-talking, the bravado and swagger and everything is fine, but you have to understand situational football at the same time. You can't fight and be braggadocious and be loud if you don't understand what's going on in the game.
''That makes for a dumb player and we are not trying to have dumb players.''
Bowles played eight years in the NFL as a safety, and said he didn't do too much trash-talking during his time. He did, however, get into the occasional camp skirmish.
''There's been a couple,'' he said, laughing. ''Some of them, you jump in because it's your teammate and some of them, you get a little tussle but nothing big.''
So, how'd he do?
''I didn't get hurt,'' Bowles said with a big grin, ''so I must have been OK.''
NOTES: S Calvin Pryor was not at practice and will be out for ''quite a few days'' while tending to personal matters. Bowles said there was a death in Pryor's family, and the safety likely won't be ready to play in the team's next preseason game against Atlanta on Friday night. ... Rookie WR Devin Smith sidelined since breaking a few ribs and puncturing a lung on the second day of camp practice said he's healing, but still isn't cleared for physical activities. Smith said his lung is healed, and he was just recently moved from a hospital-style bed that kept his upper body raised to his regular bed. ... WR Brandon Marshall watched from the sideline toward the end of practice after appearing to injure his right arm or shoulder. Bowles had no immediate word on the nature of the injury.
---
Online:
AP NFL website: www.pro32.ap.org and AP NFL Twitter feed: www.twitter.com/AP-NFL
---
---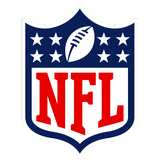 Get more from National Football League
Follow your favorites to get information about games, news and more
---