National Football League
National Football League
Bolts' Gates begins passing tight end torch to rookie Henry
Updated
Mar. 4, 2020 2:19 p.m. ET

SAN DIEGO (AP) Star tight end Antonio Gates is under contract with the San Diego Chargers through the 2017 season.
Hunter Henry is a rookie who has played in six games.
And yet, the transition is already underway.
Unlike at some positions, where a younger player largely sits until a veteran has retired or moved on, Henry is already showing that the Chargers made a smart choice with their second-round draft pick out of Arkansas.
''He's a stud, man,'' said Gates, who came into the NFL as an undrafted rookie in 2003 after starring in basketball at Kent State. ''It's self-explanatory with him. He was the No. 1 tight end coming out of college and now he's been able to be productive in the NFL. It just gives that added dimension of what he can do from an offensive standpoint.''
Gates is 36 and has been slowed by a hamstring injury, missing two games. He has 12 catches for 81 yards and two touchdowns.
Henry is 21 and has made five starts, catching 19 passes from Philip Rivers for 310 yards and three touchdowns.
Henry will eventually replace Gates. He could already be stealing his fantasy thunder.
''He should, man, rightfully so. He deserves it,'' said Gates, an eight-time Pro Bowl selection who was an AP All-Pro from 2004-06. ''He's like a little brother. When you get to the point where I'm at, I genuinely care about the kid. Offensively we are doing the things we need to do. So that's what's more important than anything. Obviously I want to be productive and he wants to be productive, But sometimes we have to take what's given to us. When he stops making those plays then vice versa, my chances and my opportunities come, I have to make my plays.''
Henry laughs at the little brother tag.
''I would consider him a big brother, but a lot older big brother,'' the rookie said. ''I like to mess with him because I was watching him like when I was in first grade. I was 7. They were in the playoffs like for four or five straight years and they were going back and forth with the Patriots and the Colts.''
Gates signed a two-year contract in March that will allow him to retire with the Chargers.
''This is his team. He's the guy here,'' Henry said. ''I know that. I'm not trying to step on any toes or anything like that, I'm just going to try to do the best of my ability every time. He's one of the best. I want him here as long as he wants to be here. I enjoy being around him off the field and then also just on the field. He's awesome to watch.''
Henry joined LaDainian Tomlinson (2001) and Keenan Allen (2013) as the only Chargers rookies to score touchdowns in three straight games. If he scores at Atlanta on Sunday, he'd be the first Chargers rookie since Paul Lowe and Don Norton in the franchise's inaugural season of 1960 in Los Angeles to score in four straight games. No Chargers rookie has scored touchdowns in five straight games.
Exploiting mismatches, all three of Henry's touchdown catches have come with him lining up in the slot. At 6-foot-5, Henry is an inch taller than Gates. The rookie had San Diego's only touchdown in a 21-13 win against Denver on Oct. 13, reaching up to catch Rivers' 5-yard pass.
''He's got a great feel and a great knack,'' Rivers said. ''And really, one thing I'm starting to realize is just the range he has. He has a real big catch radius, like the ball he caught on the touchdown. He was the only one who could have got that one.''
Henry went through his junior season at Arkansas last year without a drop, catching 51 passes.
Not long after practice ends each day, Henry plugs in a Jugs football passing machine, grabs a teammate and a garbage can full of balls, and takes turns catching balls.
''It is a lot of repetition,'' Henry said. ''I'm really hard on myself with it. I'm almost OCD. I want to catch the ball. If I do have a drop in practice, I think about it all the time.''
Rivers has noticed, and passed along the example while playing in his backyard Tuesday with sons Gunner and Pete.
''It was boring for them to just stand there and play catch,'' Rivers said. ''They want to run around and run routes I tell them, our guys, our receivers, that's what they do is stand there and catch straight-on balls, all day, all the time, in between periods. That's what pros do.''
Rivers and Gates have connected on 79 touchdown passes, the most in NFL history between a quarterback and tight end.
Rivers also enjoys throwing to the young guy, and said there are still some different plays to be made with Gates and Henry on the field.
''But there's no better guy to learn from than Gates,'' Rivers said.
---
Follow Bernie Wilson on Twitter at http://twitter.com/berniewilson
---
Online: http://pro32.ap.org/poll and http://twitter.com/AP-NFL
---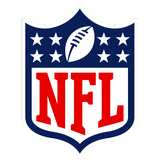 Get more from National Football League
Follow your favorites to get information about games, news and more
---